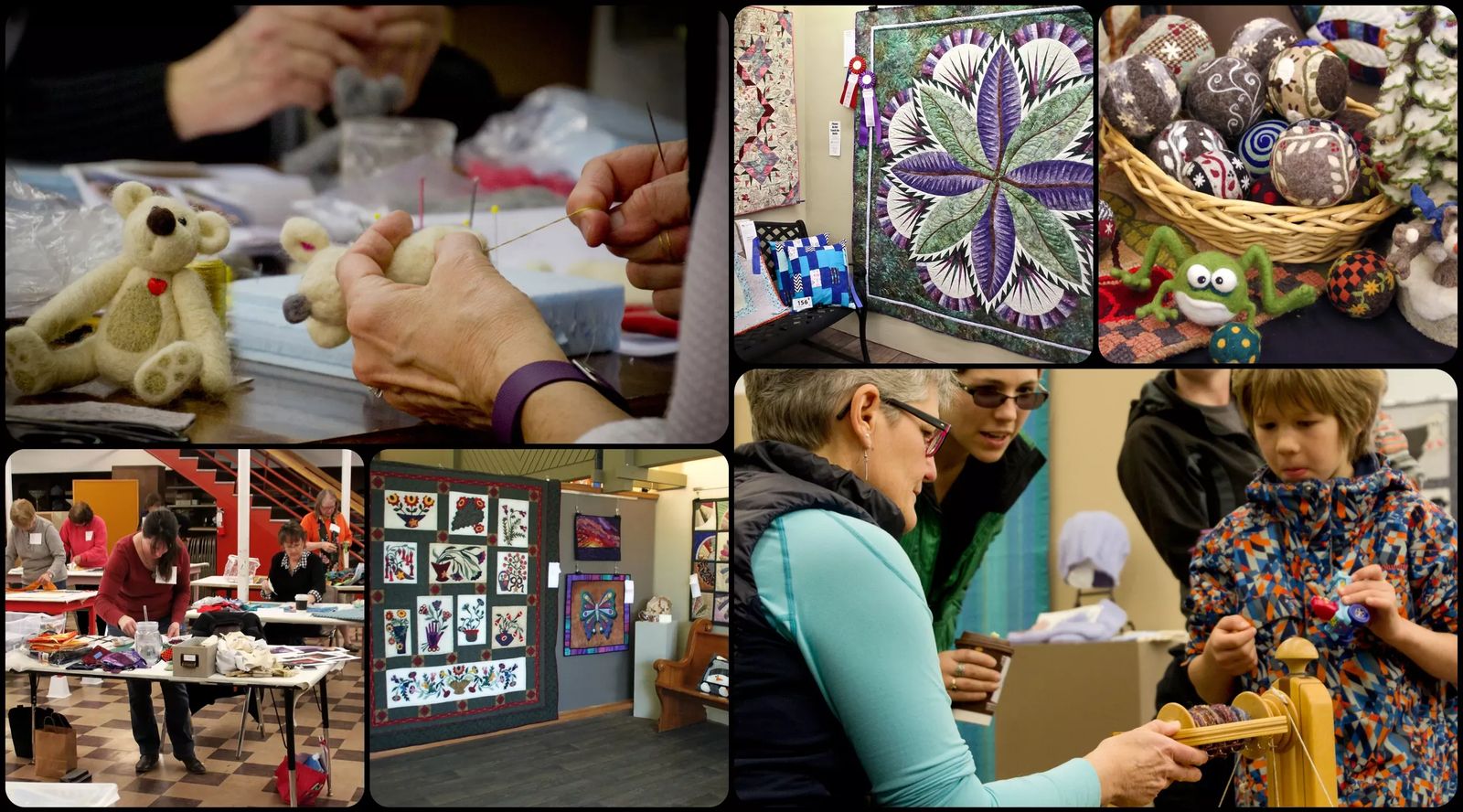 MT Winter Fair Quilt & Fiber Arts Show
Come celebrate Central Montana's rich fiber arts tradition as part of the 2019 MT Winter Fair! This year's Quilt & Fiber Arts Show will feature exhibits by some of the region's most talented craftspeople, and offer chances for ALL to participate!
ENTER THE FAIR! Quilters and fiber artists are invited to submit Winter Fair entries at Lewistown's Sew Pieceful; Fiber arts entries are due Jan. 11th, Quilt entries due Jan. 15th. All entries will be on display for the public to view at the Lewistown Art Center by Jan. 22nd.
COME SEE THE SHOW! Stop by Winter Fair Weekend, Jan 25 & 26 to vote on your favorite pieces and see live demonstrations in spinning, weaving and more. The exhibits will remain on display through February.
TAKE A CLASS! Hone your skills in one of the following professionally led workshops held during Winter Fair:
**Crocheted Pot Holders w/Rita Hofer - Jan. 24, 1-5pm
**Crocheted Boot Cuffs w/Rita Hofer - Jan. 25, 8am-noon
**Felted Balls w/Jayne Lund - Jan 25, 1-5pm
**Tatting w/Cherelee Martin - Jan 25, 8am-5pm
**Needle Felted Bunnies w/Jayne Lund - Jan 26, 8am-5pm
**Free Motion Quilting w/Shawna Crawford - Jan 26, 10am-4pm
Learn more about class details and pre-register online at www.lewistownartcenter.net or call the LAC at 535-8278 for more information!