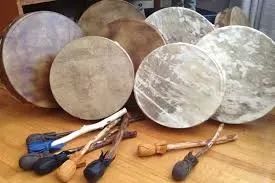 Music Therapy Drum Circle with Adessa Campbell
What is music therapy? Join Adessa Campbell, MT-BC (Music Therapist-Board Certified) at the Art Center this Thursday from 7-8 pm for insight, stories and hands on experience, complete with a drum circle.
No prior experience necessary. Hand drums will be provided, but feel free to bring your own.