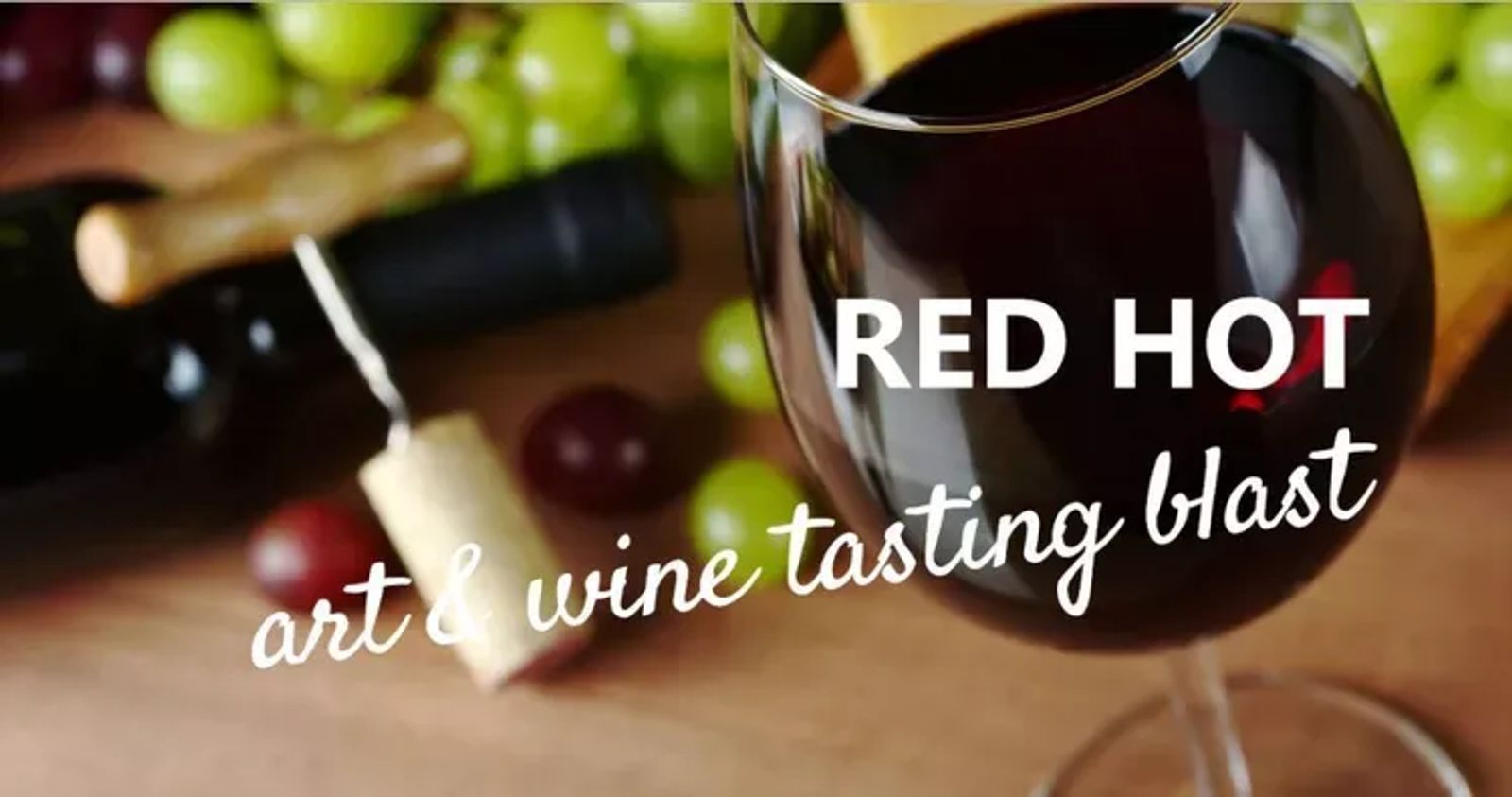 Red Hot Art, Wine & Beer Tasting Blast [Stanford]
Art, Wine & Beer Tasting Blast
Wine | Beer | Food | Artisan Items | Community
We invite you to one spectacular event! Presenting an opportunity for you to enjoy a wide array of wine and beer, as the generous distributors for K's Supermarket showcase their wares for your tasting pleasure. Mixed drinks and additional beers will be available as well by the Waterhole Saloon!
February 9, 2018
Stanford City Hall
6:00 - 10:00 P.M.
$30 per person
Our crew will, of course, be pulling out all the stops with an extraordinary spread of a Catered Surf and Turf Dinner: With servers attending each table, you will be served an 8oz sirloin steak, shrimp, baked potato, salad, and rolls. Enjoy the dessert bar with a chocolate fountain, including items for dipping.
Music to wine and dine by and a silent art auction with many desirable items will round out the evening.
FEATURING ARTISAN ITEMS FOR AUCTION:
• Hotel Arvon/Celtic Cowboy Package in Great Falls
• A Barrister B & B/On Broadway Package in Helena
• Queen size quilt by Dawn Ridgeway
• Willow bench by Bill Miller
• Bronze by Steve Lillegard
• A dessert a month for a year by great bakers in our community
• In-grain wood cutting board/knives by Dean Rowland
• 5 Mid-State Art Society art pieces
• And so much more!
WINE & BEER TASTING
Sample and experience over eight superb kinds of wine and four selections of beer!
FINE FOOD
Catered by Bob and Bobbi Hill with servers attending each table, enjoy a delicious catered surf and turf dinner as well as elegant desserts, candies, and chocolate fountains!
CASH BAR
Beer and mixed drinks will be available!
MUSIC
To wine and dine by
SILENT AUCTION ITEMS
Bid on a wonderful assortment of unique themed baskets and rose bouquets.
PRIZE SPIN WHEEL WITH CASH PRIZES
This year we are having a prize spin wheel with cash prizes $250-$250-$100-$100-$50 and business gift certificates, etc. Tickets to have a chance at the wheel will be sold as: 1 for $5.00 and 5 for $20.00. There are 18 Slots on the Wheel, 18 tickets will be drawn out of all the tickets sold!
50/50 RAFFLE
Get your tickets!
LOTS OF FUN!
Don't miss out on a great evening of fine wines, fine food, and fine artisan pieces!
GET YOUR TICKETS!
Be sure to turn in your ticket stubs — we will also be having a raffle and some more surprises as well!
CONTACT US
For more information regarding the event and to purchase advance tickets, please call Alverta @ 406-566-2652 or Tess @ 406-566-2633.
Must be 21 years of age to attend. Sponsored by Town of Stanford.
This fundraiser benefits Stanford Beautification Main Street projects and the Mid-State Art Society.
For more information visit: