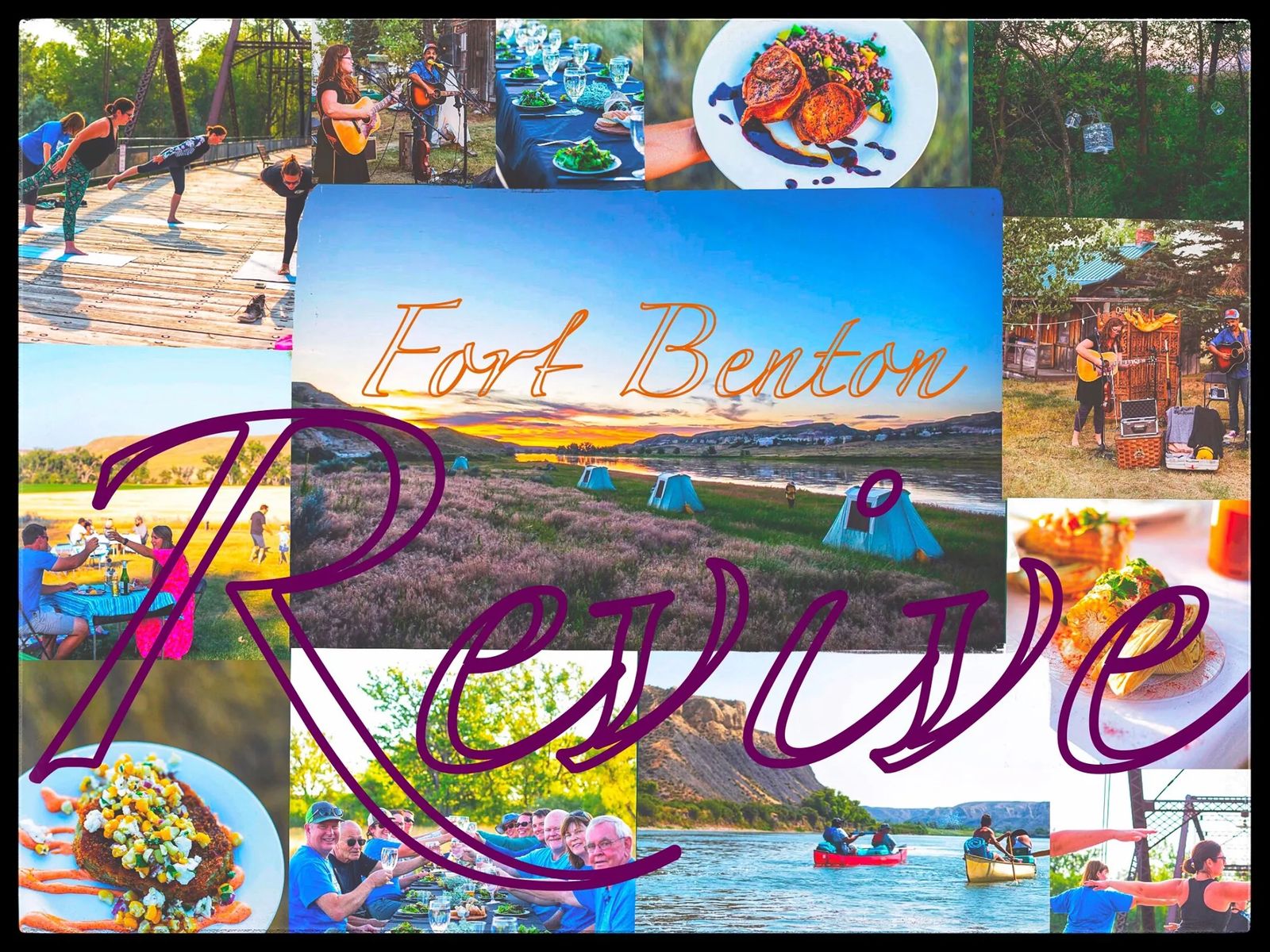 Revive Fort Benton
Three day river trip by Missouri River Outfitters, stay at the historic Grand Union, catered field meals by local businesses (BSocial, Wake Cup Coffeehouse - the Public House, the Clubhouse, Pigasus, Ma's Loma Cafe, and more)Piyo on the bridge by TC Powerhouse, riverside massage by Sweetgrass Wholistic Wellness, museum tours, topped off by an outdoor concert by The Lucky Valentines at the historic Virgelle Mercantile.
Day 1: Your trip starts at 10:00 with a 2-hour museum tour. At noon you will have a fully catered lunch in the park provided by The Club House. After lunch you will tour another local museum until 3:00.once the museum tours are done, you will have time to check into The Grand Union Hotel and get ready for a fabulous meal provided by B Social. After dinner, take your time exploring Fort Benton and enjoy the small atmosphere.
Day 2: Start your morning right with Yoga on the old walking bridge. After your stretched out you will be hitting the river for a day on the water. Camp will be all set up and ready to go. Once you arrive get a massage and or a manicure. There will be a farm to table event right where you are camped. Enjoy the evening sipping on local beverages and trying the flavors of our community.
Day 3: Start your day on the water for another day of paddling. Arrive at Virgelle Mercantile and take a tour around the rustic cabins and sheep wagons. Get settled in for the nights event of live music, catering and a community gathering. Take a step back in time and enjoy a community "shindig".
Day 4: Start with a slow morning and enjoy your last bit of time at Virgelle Merc. before you head back to Fort Benton. On the way back we will stop at a local park and enjoy one last meal together before parting ways. The journey ends around 2:00.