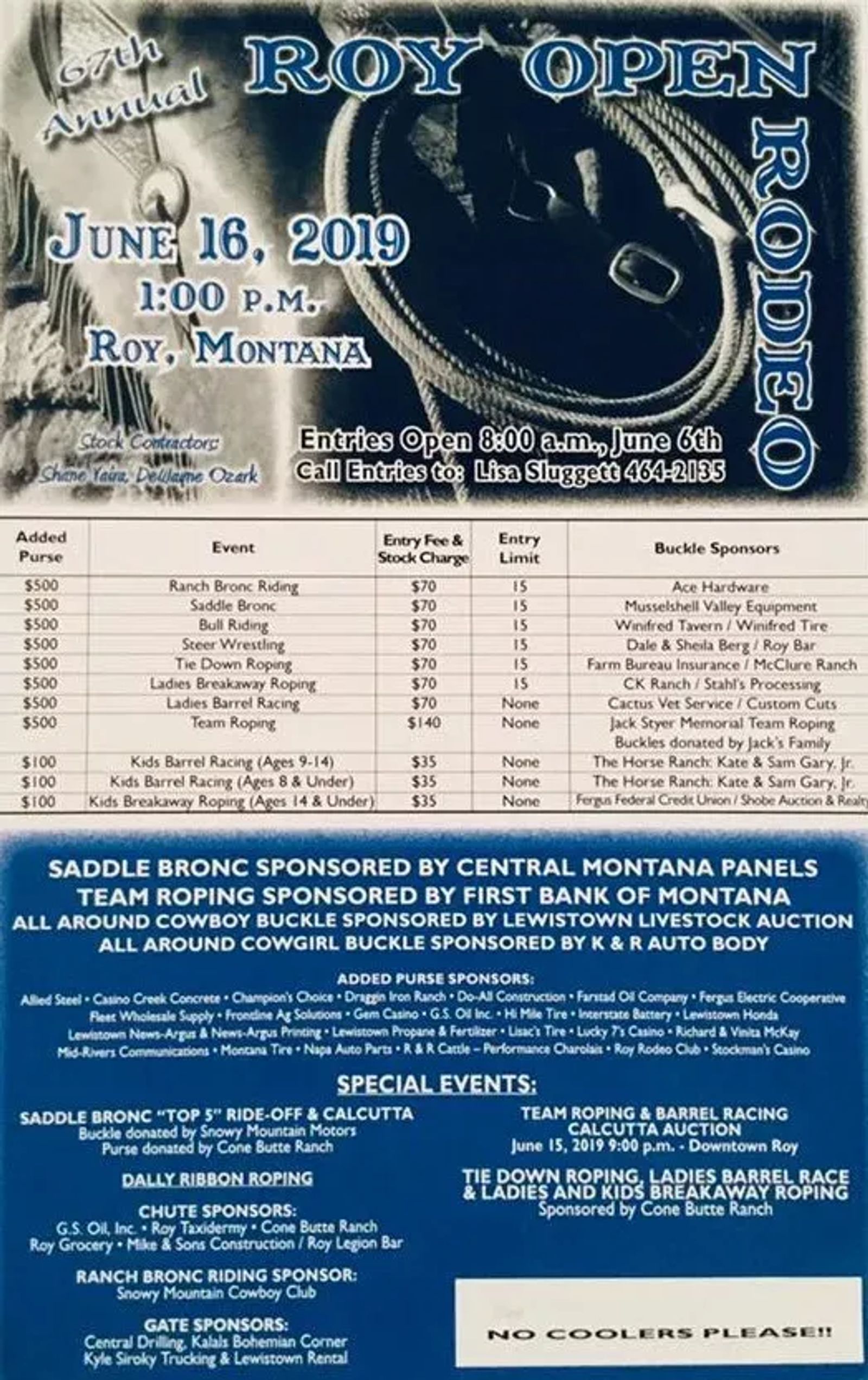 Roy Open Rodeo
The Roy Rodeo is an annual open rodeo that takes place on Father's Day in Roy, Montana. Roy is located approx. 37 Miles NE of Lewistown.
Special Events
Saddle Bronc "Top 5" Ride-Off & Calcutta
Dally Ribbon Roping
Team Roping & Barrel Racing Calcutta Auction
Tie Down Roping, Ladies Barrel Race & Ladies and Kids Breakaway Roping
No coolers please.