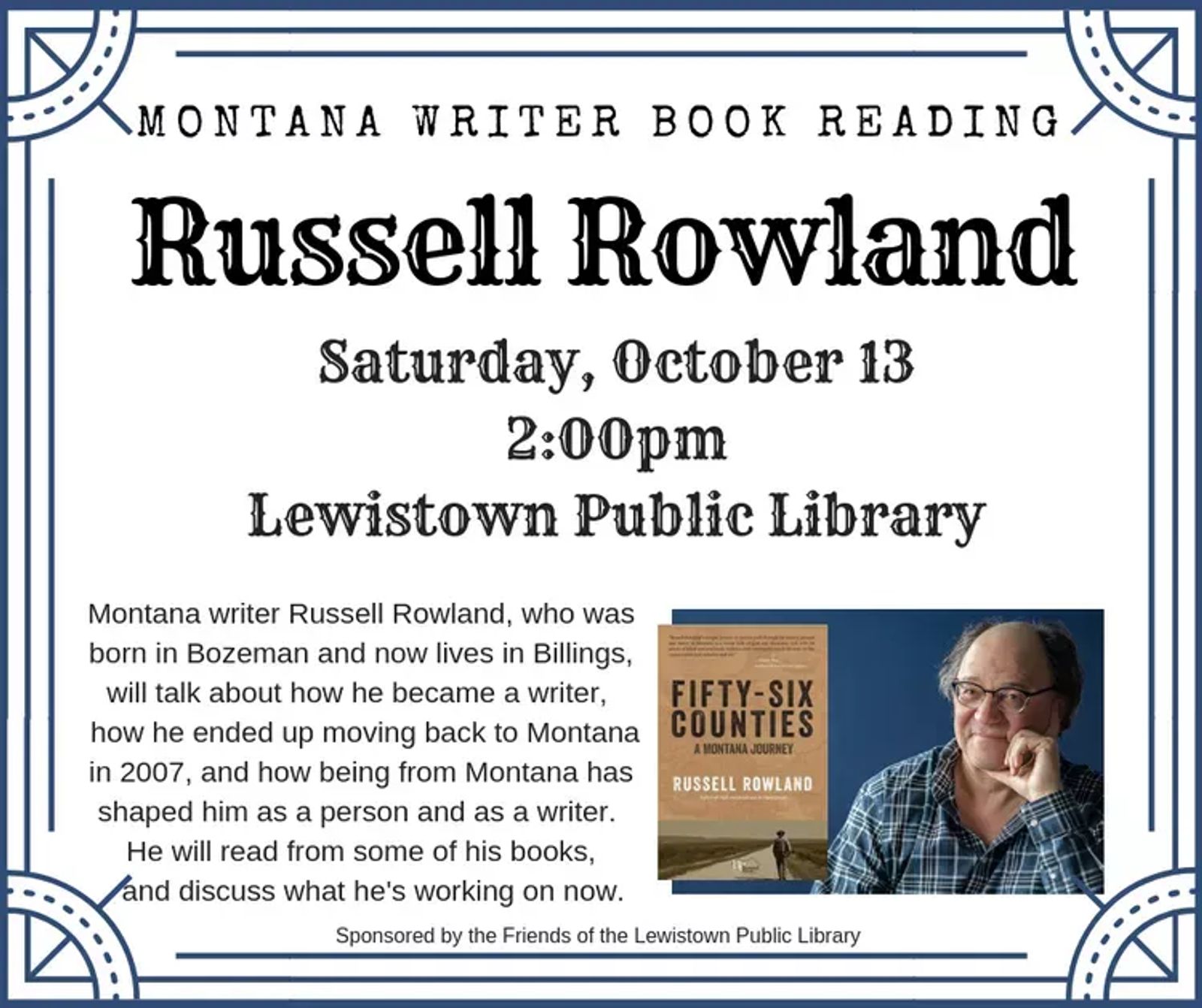 Russel Rowland Book Reading
Montana writer Russel Rowland will host a book reading for "Fifty-Six Counties" on Saturday, October 13 at 2pm at the Lewistown Public Library.
Rowland, who was born in Bozeman and now lives in Billings, will talk about how he became a writer, how he ended up moving back to Montana in 2007, and how being from Montana has shaped him as a person and as a writer. He will read from some of his books and discuss what he's working on now.
Join us on at 2pm in the Library upstairs meeting room for this free public author reading. The Russell Rowland reading is sponsored by the Friends of the Lewistown Public Library.