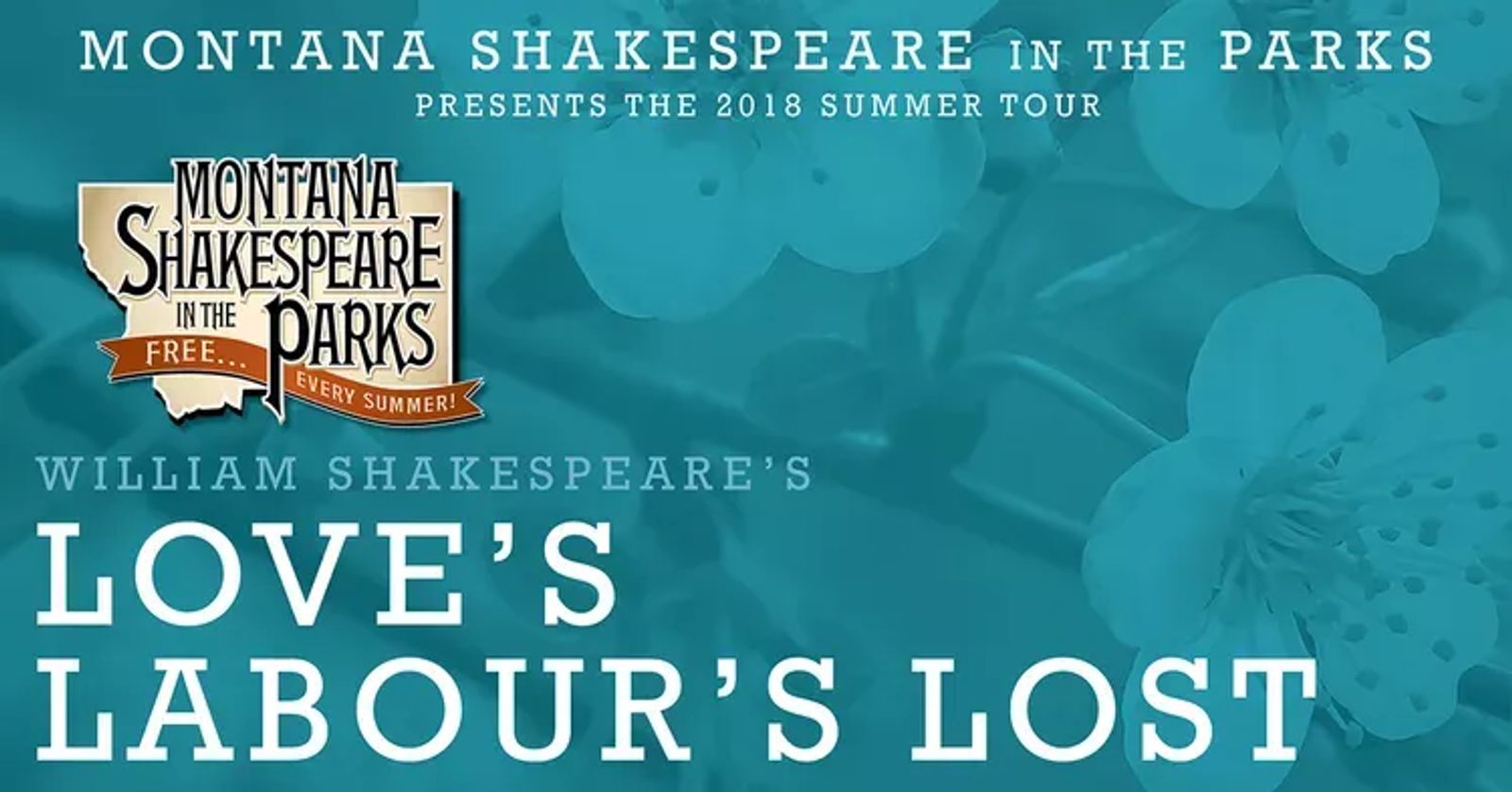 Shakespeare in the Parks - Love's Labour's Lost
Join us on Tuesday, June 26 at Lewistown's Pine Meadows Golf Course for a night of live theater, food and summertime fun! MT Shakespeare in the Parks will treat us to a night of comedy with "Love's Labour's Lost," directed by Steve Cardamone. When the King of Navarre and his companions swear off love for three years, will they succeed once they encounter the Princess of France and her ladies?
Bring a blanket and your friends and family; food and drink will be available through the Lewistown Art Center and Elks Lodge. As always, it's "Free...Every Summer." In the case of inclement weather, join us at the Lewistown Civic Center.