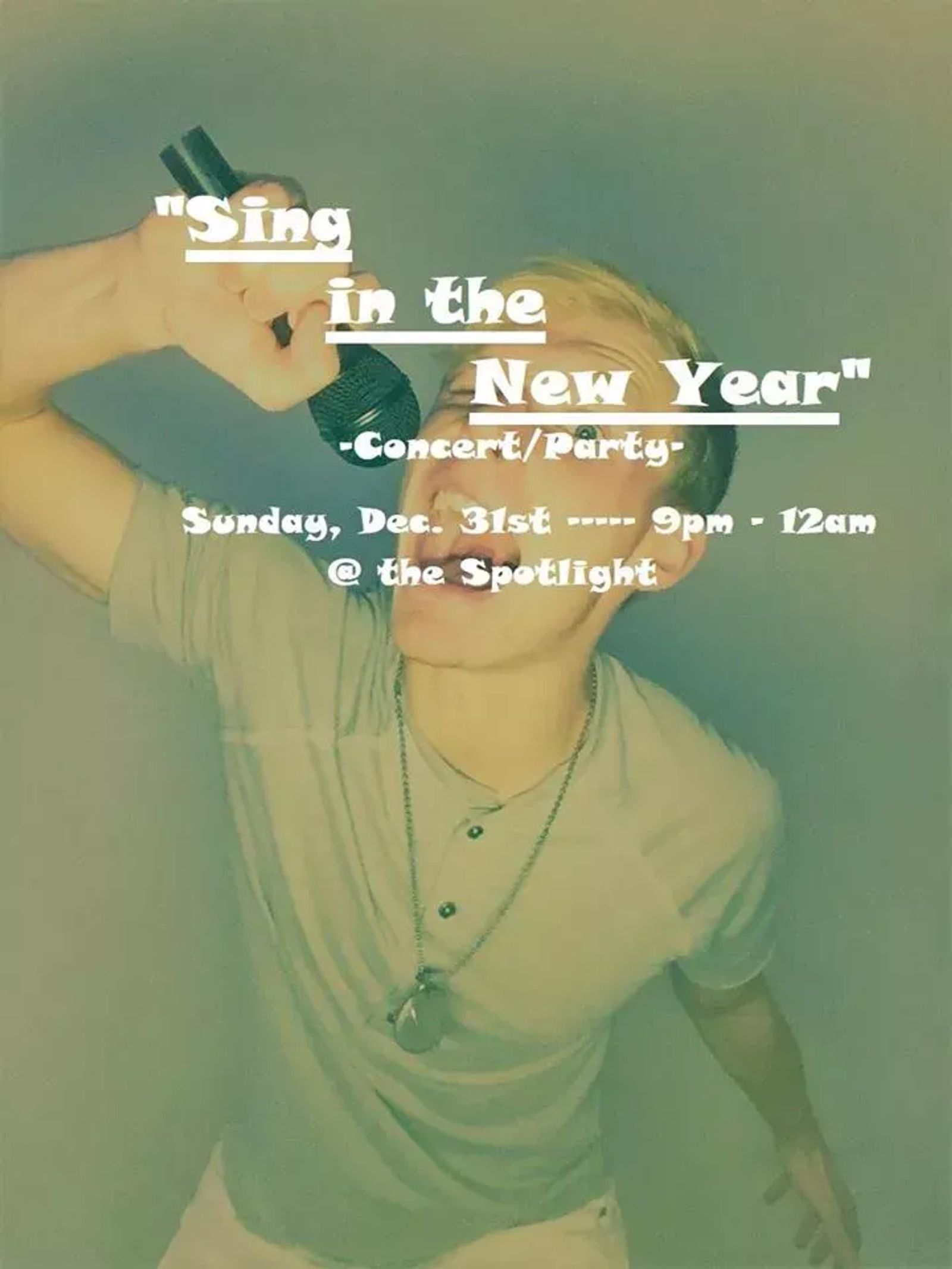 Sing In the New Year - Concert/Party
Hey all, you're invited to come on out to a fun, Christ-centered, family friendly, DAD free party on the 31st! ( For some of you who don't know what I mean by DAD it stands for Drugs, Alcohol, and Drama. If you have any of these in or on you please don't bring it to the party. We want to make this a fun, safe, and friendly environment! ) Besides the DAD rule the only other rule we have here is please bring an attitude to have fun! The best way for people to have fun is to go into it with the attitude to do so!
Free snacks, drinks, games, will be provided and for the last portion a live concert will be put on by myself and may include other talent as well!
The concert will be a special preview of some of the songs that will be releasing on my upcoming debut album entitled "Rise."
I hope ya'll can come on out and jam with me and sing in the New Year!!!