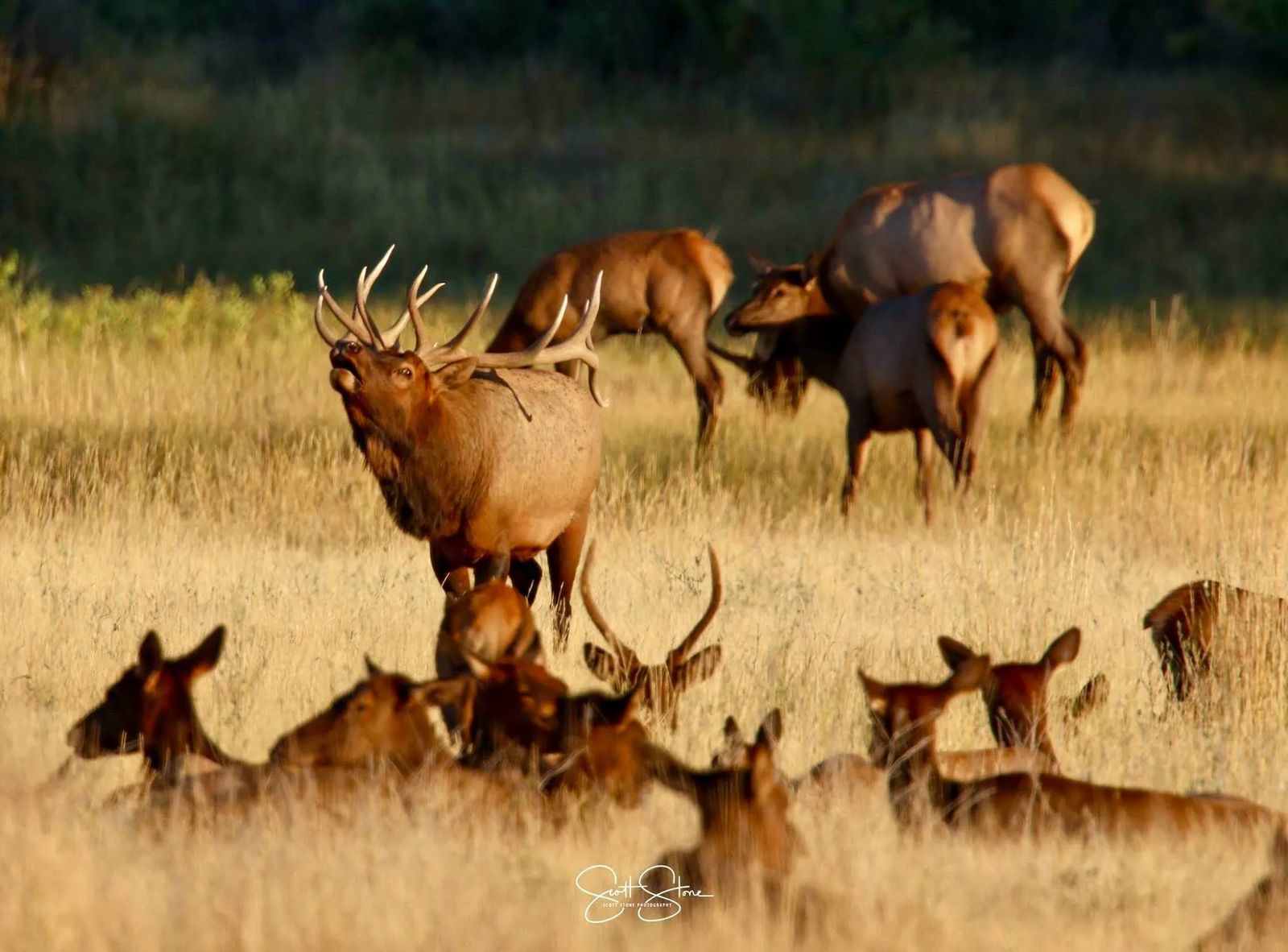 Slippery Ann Elk Tour
World Class September Rutting Elk Viewing/Photography Combo Tour
Thursday, September 24th through Sunday, September 27th, 2020
Maximum of 6 clients
Tour with provided breakfast, lunch and dinner. Clients are encouraged to bring any snacks or hydration they would like. The tour will include binoculars and spotting scope for viewing purposes. Clients may bring their own optical equipment and will be liable for oversight, care and or potential damage.
Spend the tour morning and night watching hundreds of majestic Rocky Mountain bull elk bugle and fight for the ladies with chances to see world class 400" bulls and some of the world's largest bighorn sheep as well as view mule and whitetail deer and possible sightings of badgers, bobcats, coyotes, and rattlesnakes. Multiple bird species from hawks, owls, eagles, the state bird the Meadow Lark and countless more.
Tour leaves at ½ hour before sunrise and returns after dark. Tour will feature set locations for landscape and wildlife photography during mid-day hours when animals are resting. Tour to be based out of Lewistown. Client to provide hotel, transportation from the hotel will be provided.