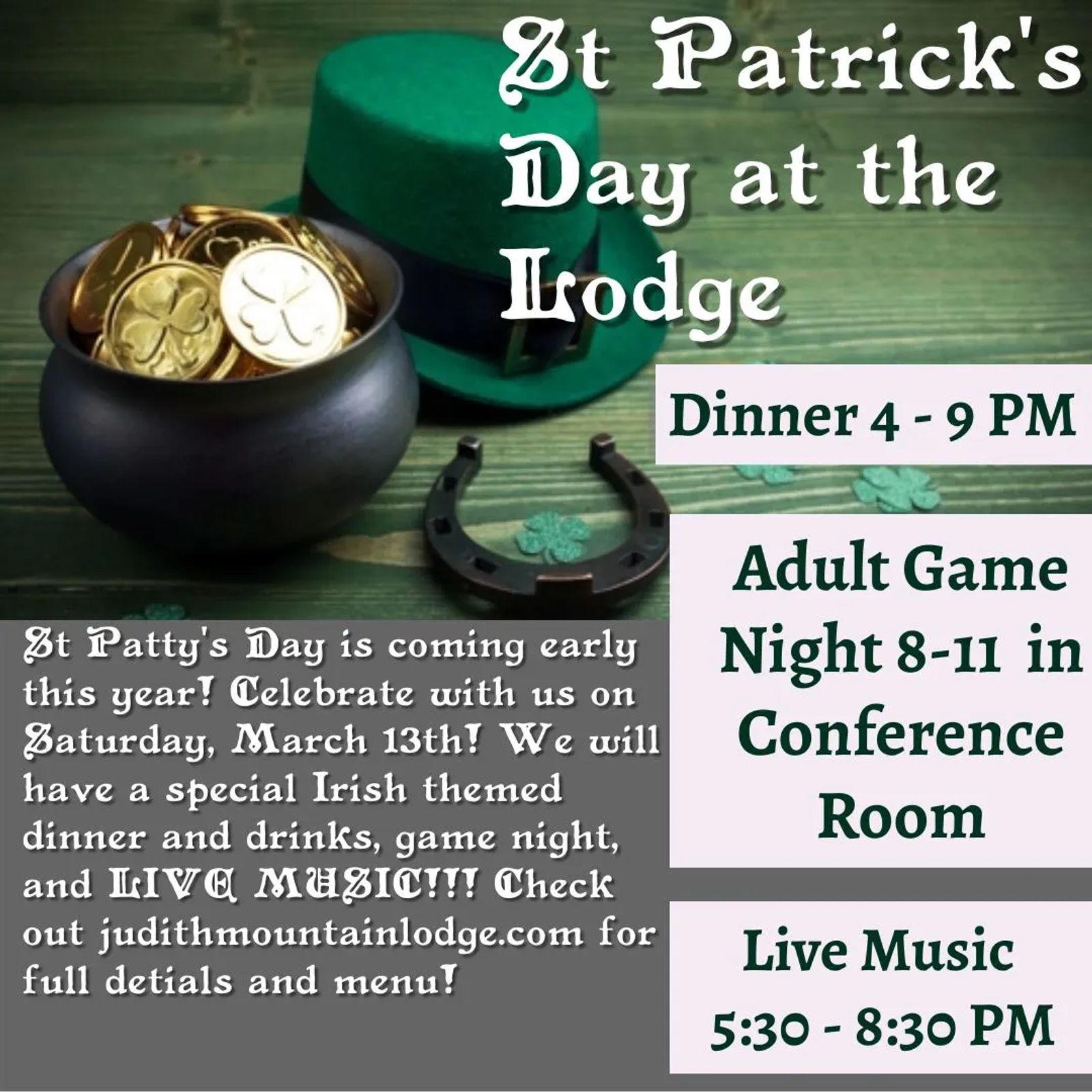 St. Patrick's Day Celebration
St. Patty's Day is coming early here at the lodge! Celebrate with us on Saturday, March 13th.
We are serving a special themed menu from 4-9 PM *this menu will also be served on the 17th*.
Live music by Tom Susanj from 5:30 - 8:30 PM.
We will also be hosting an Adult Game Night from 8-11 in the conference room!
Don't forget to ask about our themed drink specials!