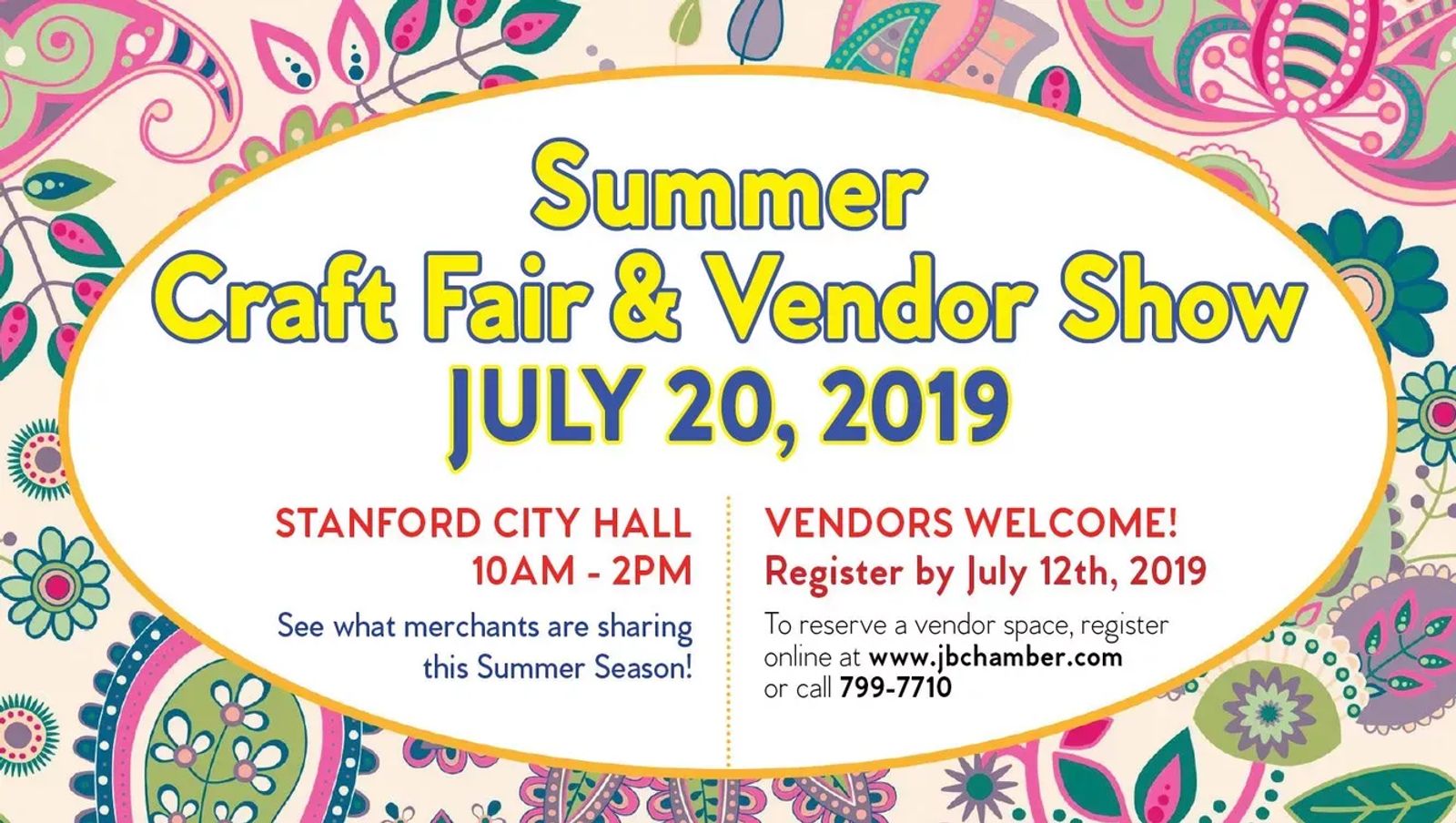 Summer Craft Fair [Stanford]
The JB Chamber of Commerce is hosting a Summer Craft Fair during the CMR Stampede Rodeo Weekend!
Come and visit the Stanford City Hall on Saturday and see what the merchants are sharing this Summer Season! Many quality crafted items made from individuals throughout the area will be available for purchasing from 10:00am - 2:00pm. We will be bringing you a feast of modern, quirky and quality crafts, including prints, homewares, works of art, jewelry, accessories . . . and more!
Crafter/Vendor Space is Limited: this is an opportunity to exhibit and sell your products! We are making it happen for you! So bring those wares and handcrafted items and join in the fun!
Vendor Entry Fee: $20 per table** (table set-up by 9:00am)
**Entry Fee Information Schedule:
- The $20.00 vendor entry fee for your Table Space.
- The kitchen is available to sell baked goods at $20.00 a vendor; however, no cooking will be permitted during the fair.
- The $30.00 vendor entry fee includes your Table Space and a Small Business Vendor Annual Membership with the JB Chamber of Commerce. The membership also includes assistance with promoting your small business! We welcome any and all businesses!
- If you are a current member of the JB Chamber, the vendor entry fee is $10.00
Register Online: If you are a Crafter/Vendor who would like to book a table space at the craft show, please register online via www.jbchamber.com.
Vendor Table Reservation space is accepted on a first come, first serve basis.
Deadline to register table space: July 12, 2019
Deadline for payment of table(s): July 12, 2019
Contact us with any questions you may have or call Kim at 799-7710!