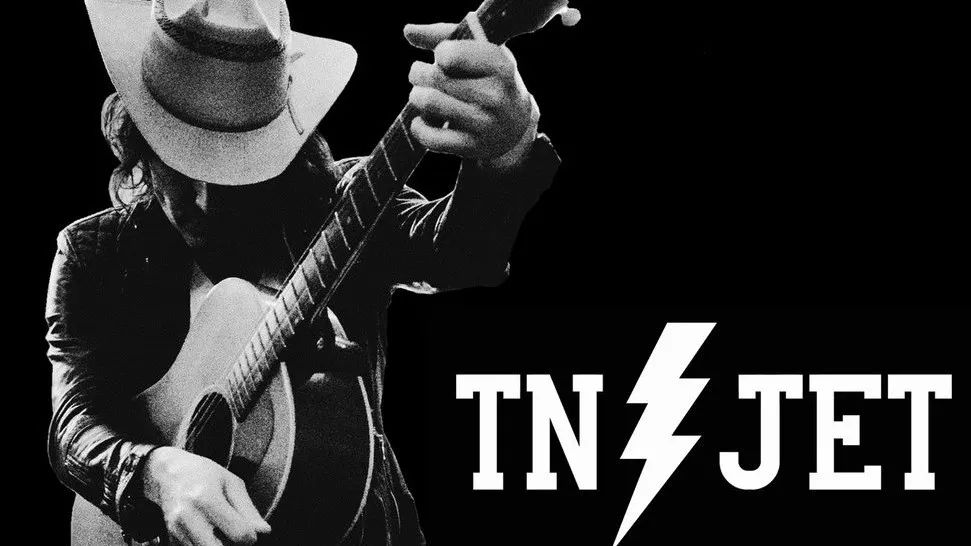 Tennessee Jet Live At The Loft
Describing a Tennessee Jet show isn't easy...because there is no other band that sounds like him. You could say it's Dwight Yoakam meets The White Stripes or Waylon Jennings meets the Black Keys, but that would only be a jumping off point in describing the one-of-a-kind performance he and his band deliver.
Imagine intimate whisper-soft hear-a-pin-drop solo acoustic alt country renderings one minute and full-boar high volume fuzzed out rock 'n roll offerings the next. Picture a one-man band version of Hank's "I Saw the Light" where everyone is singing and stomping along followed by a blistering full-band set of revved up bluesy twang. Because this is a show about the exchange of energy, stark contrast, and the power only a song can possess.
TN Jet grew up on Country Music from the bench seat of his parents truck going from rodeo to rodeo and his extensive knowledge of traditional country music is ingrained in his performances. If you're looking for something that ain't the same old same, Tennessee Jet is a good place to start.
TJ is currently finishing up his 3rd album recorded in Los Angeles by 5-time Grammy winning engineer Ryan Freeland (Ray LaMontagne, Milk Carton Kids), and the album is slated for a Summer '19 release. Tennessee Jet's current single is a duet with Cody Jinks on the Waylon Jennings song "Waymore's Blues".