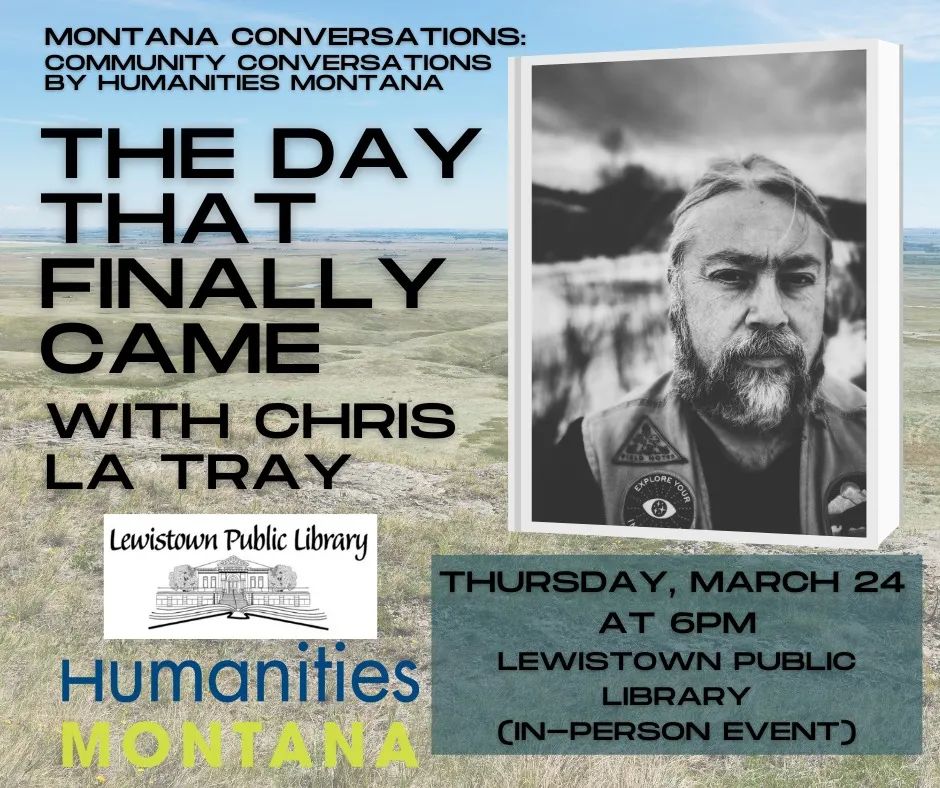 The Day That Finally Came with Chris La Tray
The Lewistown Public Library will host Montana poet, Métis storyteller, and Little Shell tribal member Chris La Tray for an in-person event on Thursday, March 24 at 6PM in the upstairs Meeting Room.
His presentation, entitled "The Day That Finally Came" draws on 150 years of history to tell the story of who the Little Shell are and their part in shaping Central Montana.
Chris will also guest host Teen Writers on March 24 at 4PM in the Youth Area.
This event is sponsored by Humanities Montana through their Hometown Humanities program, which brings humanities-based programming to Lewistown for the current year.