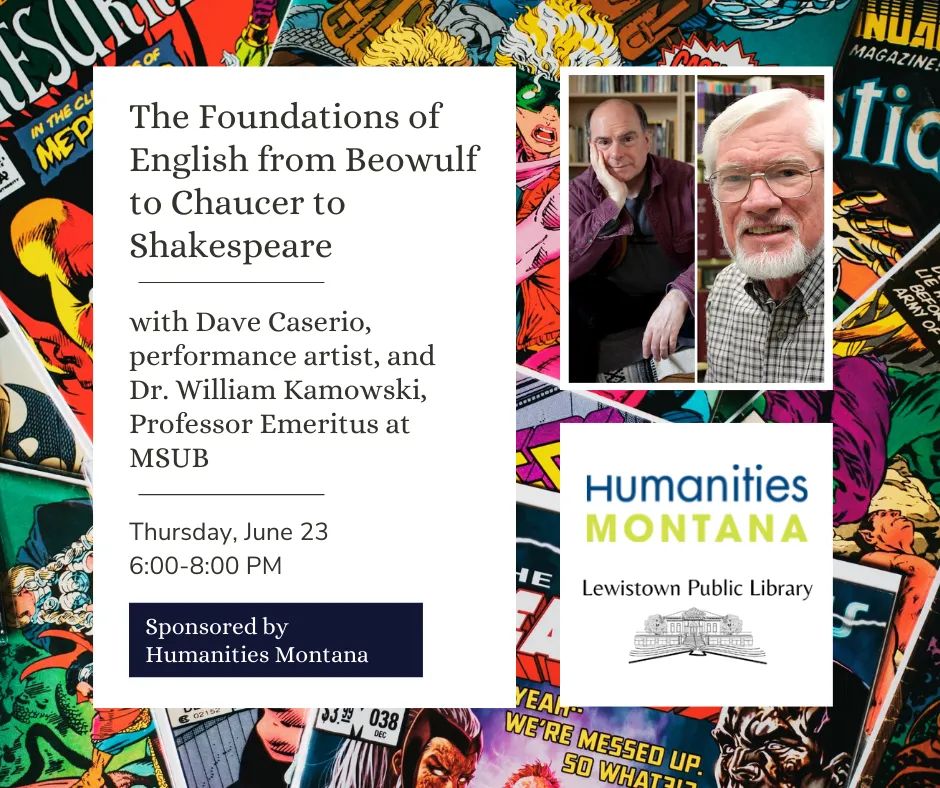 "The Foundations of English from Beowulf to Chaucer to Shakespeare" with Dave Caserio and Bill Kamowski
Please join us at the Library on Thursday, June 23rd from 6:00-8:00 PM for a Humanities Montana Community Conversation!
Performance artist Dave Caserio and MSUB Professor Emeritus Dr. William Kamowski will guide us through the history of the English language from Beowulf to modern Marvel comics. They'll also give readings in original Old and Middle English pronunciations.
Questions? Contact the Library at 406.538.5212.