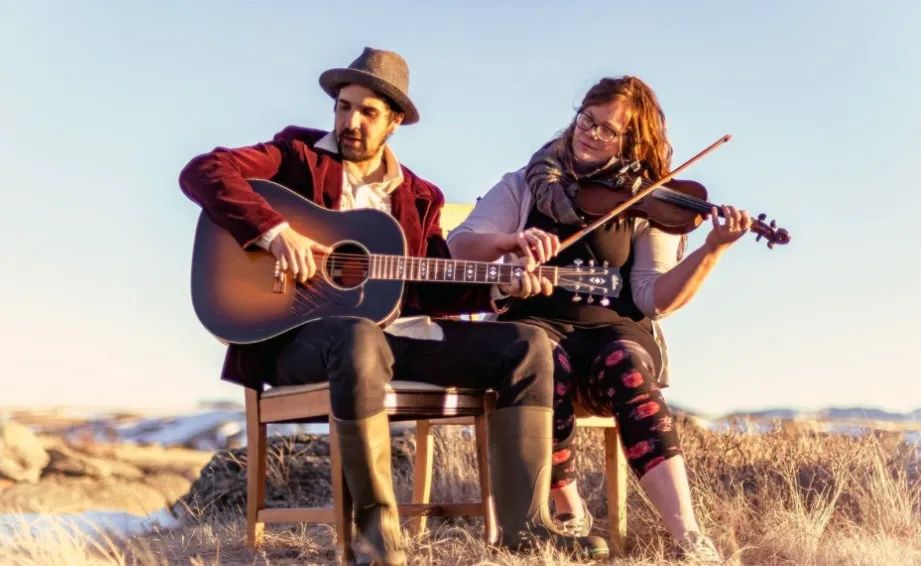 The Lucky Valentines
"There's a 'rightness' to them… Like they're in each others' heads"
These two have been making music together since the moment they met in 2009.
Their newest album, Losses, releases April 21, 2023. Losses is their most personal record yet- full of real life grief, observation on the connectivity of all things, and the hope that comes through trials of fire. It was recorded in one Heavenly, creative week at Dreamland Studio in Kingston NY. Each tune was tracked live, and then more magic was added on top. Josh Kaufman (Bonny Light Horseman, The National, Anais Mitchell, Josh Ritter) produced this album and gave each song such tender loving care that your ears will be enthralled from the first note.
TLV have written upward of eighty songs, and use a mix of folk melodic sensibilities, tight harmonies, and a whole lotta love to make sad things beautiful. Their sound could be bottled up as "Bruce Springsteen and Patty Griffin meet Shovels and Rope in a Gypsy Junkshop". He sometimes uses a thirdhand suitcase as a kick drum, and the rotary phone from her father's shop as a mic. She blends classical violin with raging folk passion. He channels John Prine and Hank Williams. They have played hundreds of live shows together and have been featured on MTPR's Musician Spotlight, at Austin's Iconic Hole in the Wall Cafe, the street dance and side stage of Red Ants Pants Music Festival, and were featured on the May 2022 episode of MTPBS's award winning 11th and Grant with Erik Funk.
TLV blends homespun DIY folk and country sounds with fresh sonic energy; infused with cold heartache, electric wonder, razor sadness and fiery Joy, their music is made to be played on repeat.
Shaun and Jamie have four beautiful children together and find joy in gardening, performing, writing, homeschooling, and reading Lord of the Rings to their aspiring Justice Warriors. Their dream is to travel the world sharing music, and come home to a little farm with horses to ride, and goats to mow the lawn. For now, they live in a sweet little city, ride in a big ol' van, and the kids do the lawn mowing.