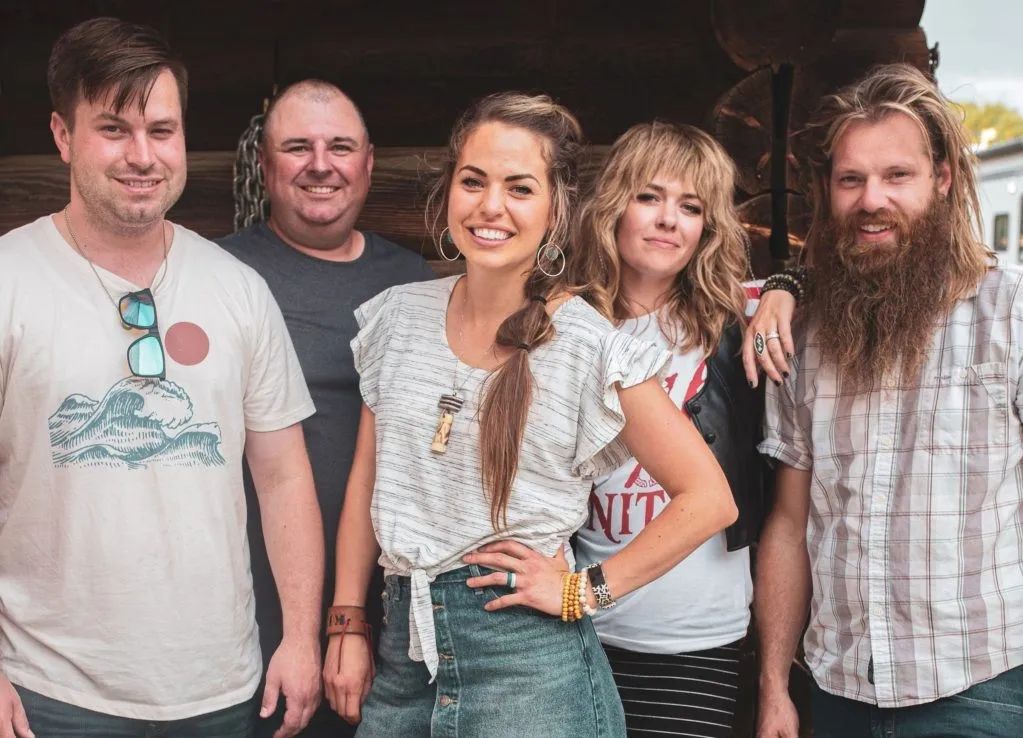 The Sightliners at the Stockyard
What kind of band do you get when you combine: An over-the-road cattle hauler (who prefers calling himself "livestock procurement and relocation executive").
A singer-songwriter turned house-wife wrangling four kids, a milk cow and a mullet. A hair-dresser and health-nut/gym-rat married to a macho former Marine who only seems to sire daughters, two so far. A law school student juggling school, family (wife Mitzi and a baby boy) and three part time jobs. The only thing lazy about this guy is the genetic lazy eye that runs strong in the Allen family gene pool. AND A brick-layer hustling to build his masonry business into an empire…one brick at a time.
YOU GET THE SIGHTLINERS
We are so lucky to have such a talented local band. They will be playing for us again and can't wait to listen on July 23 Come Join us!
BRING YOUR LAWN CHAIRS.
They will be playing at The Red Ants Pants Festival on July 30th. So be sure to catch them there too.