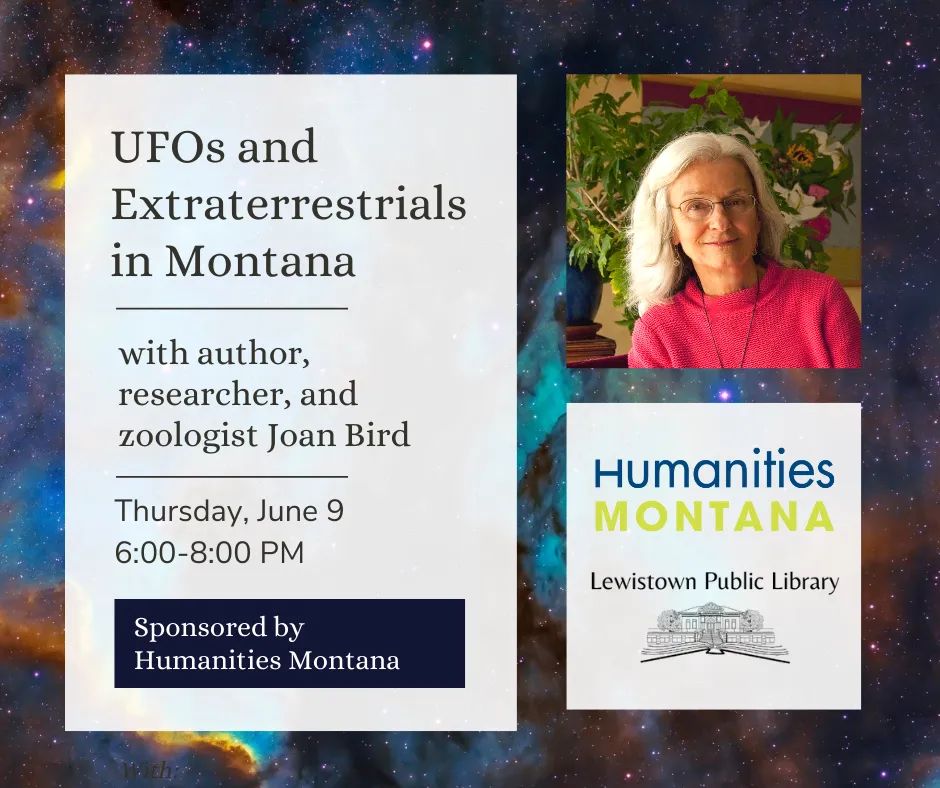 "UFOs and Extraterrestrials in Montana" with Joan Bird
Please join us at the Library on Thursday, June 9th from 6:00-8:00 PM for a Humanities Montana Community Conversation. Joan Bird will present a short course in UFO literacy. You can preview Bird's presentation at https://youtu.be/lDf2x3_7_AU. You're welcome to share your own or your family's stories in this area, too.
This event is free and open to the public. No registration is required.