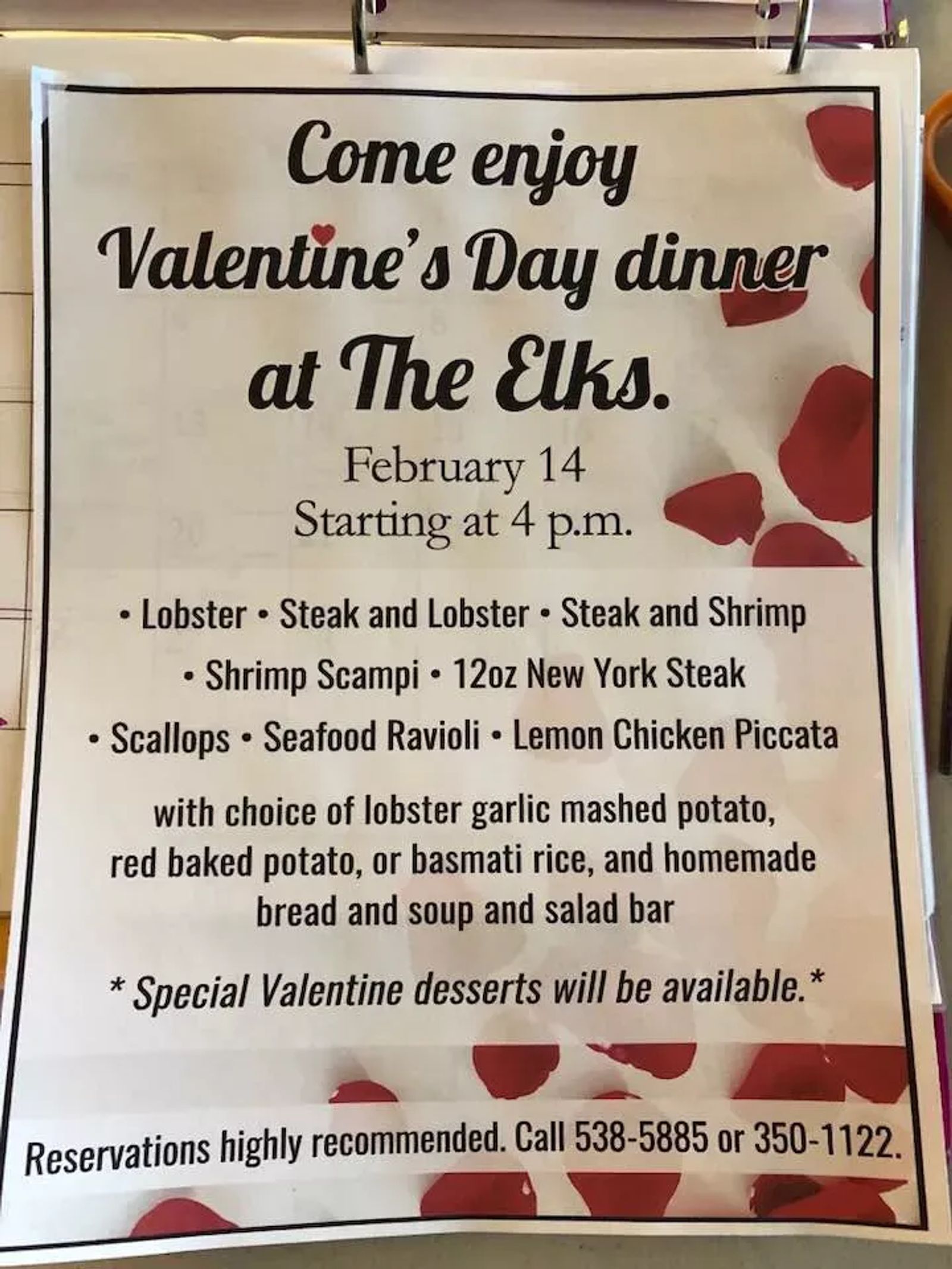 Valentine's Day Dinner at The Elks
Come enjoy Valentine's Day dinner at The Elks.
Lobster, steak and lobster, steak and shrimp, shrimp scampi, 12 oz New York Steak, scallops, seafood varioli, and lemon chicken piccata, with choice of lobster garlic mashed potato, red baked potato, or basmati rice, and homemad bread and soup and salad bar.
Special Valentine's desserts will be available.
Reservations highly recommended. Call 538-5885 or 350-1122.