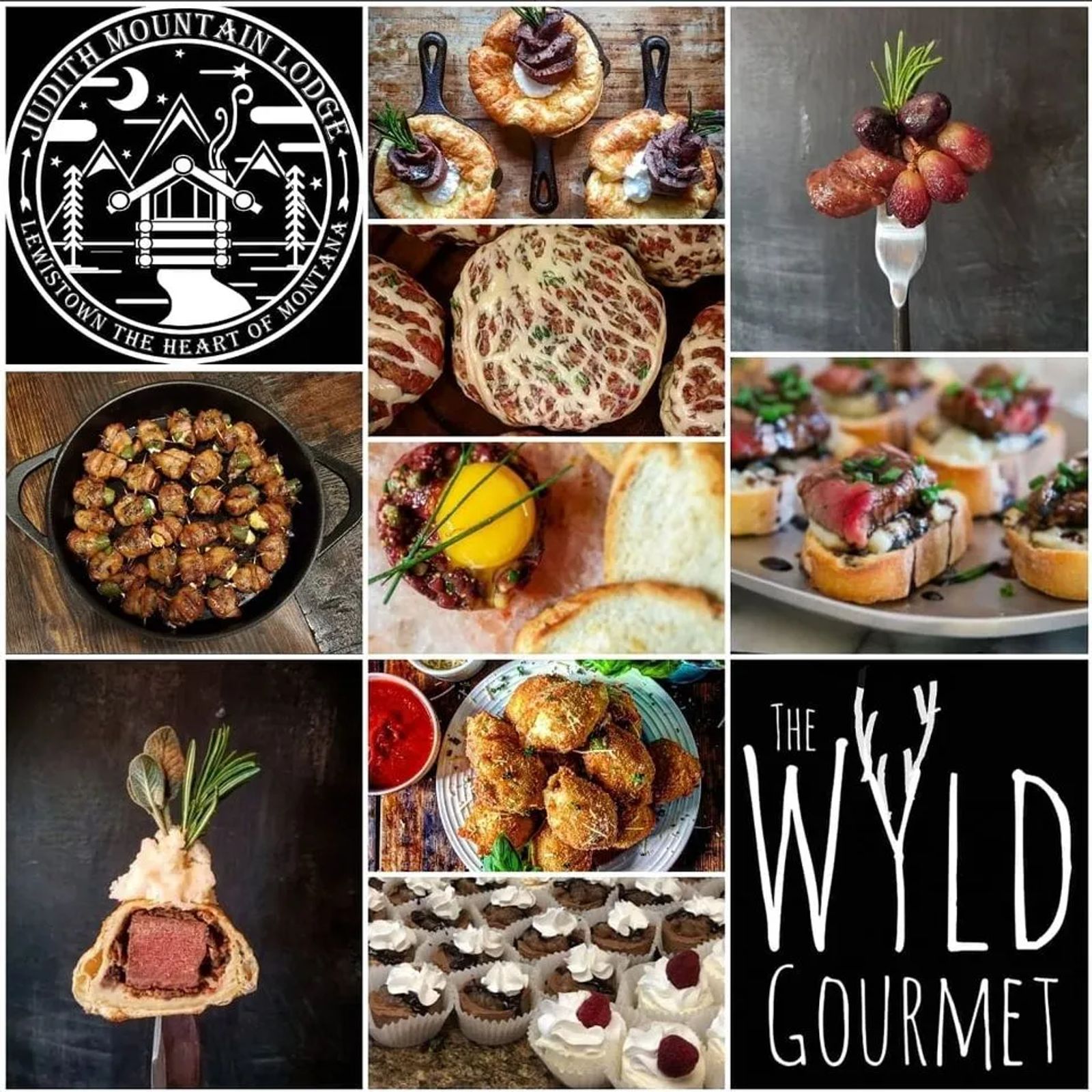 WapIti Watch & Wyld Game Experience
Did you enjoy our April Wyld Game Event? Come out for the sequel!!
Come watch the elk battle and bugle then enjoy some "trophy meal" instruction! Drive to Slippery Ann Elk Refuge, watch the Wapiti! We will be here during the peak of breeding season!
*approximately a 30 min drive*
Learn more about Slippery Ann Elk Refuge at: www.fws.gov
We will offer two sessions!! You can sign up for our 10 AM or our 5pm dinner group. There will be 11 different wild game samples and 1 dessert to top off the meal.
*25 participants per group*
Price:
$160.00 Couple Dining Only
$500.00 Couple with Lodging for TWO nights
Sample Menu:
Round one:
Black and blue tenderloin salad with chokecherry vinegarette
Hun on a bun
Goose liver pate
Whitetail stuffed shells with marinara
Round two:
Street Fajita de Lengua
Heart Bites
Turkey Wellington
BBQ stack
Round three:
Mini Pasty
Mini meatloaf
Buffalo turkey mac and cheese
Apple rose dessert
Sign Ups Open Now At JUDITHMOUNTAINLODGE.COM.