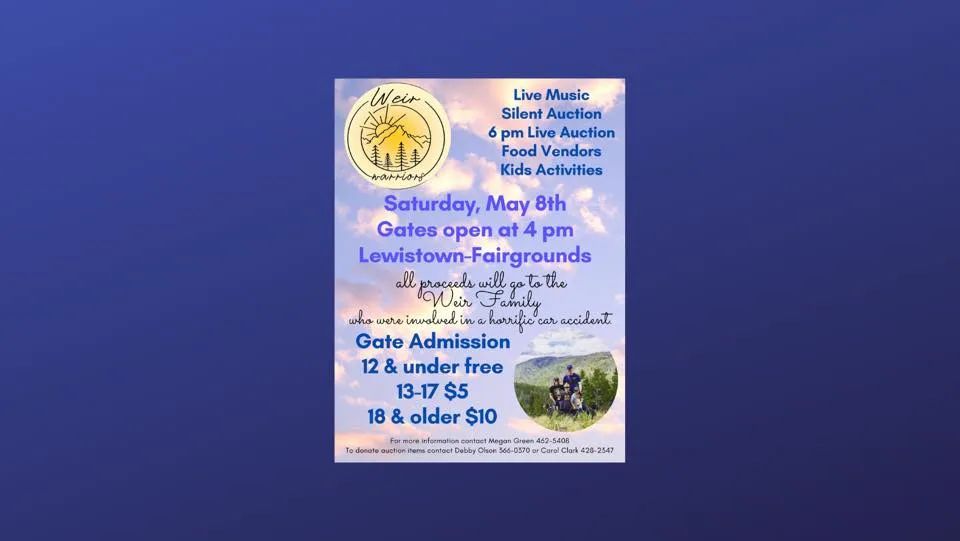 Weir Family Warriors Fundraiser
Mark your calendars for May 8th at 4pm under the grand stands at the fair grounds in Lewistown, MT.
A benefit to help support Jen and the kids as they were in a terrible car crash and lost Tyler and Wyatt. The money raised will help them with any finances as they recover and heal.
More details to come. For starters, we are looking for donations for both a silent and live auction. Please call Carol Clark at 428-2347 or Debby Olson at 366-0370 for any donation items.