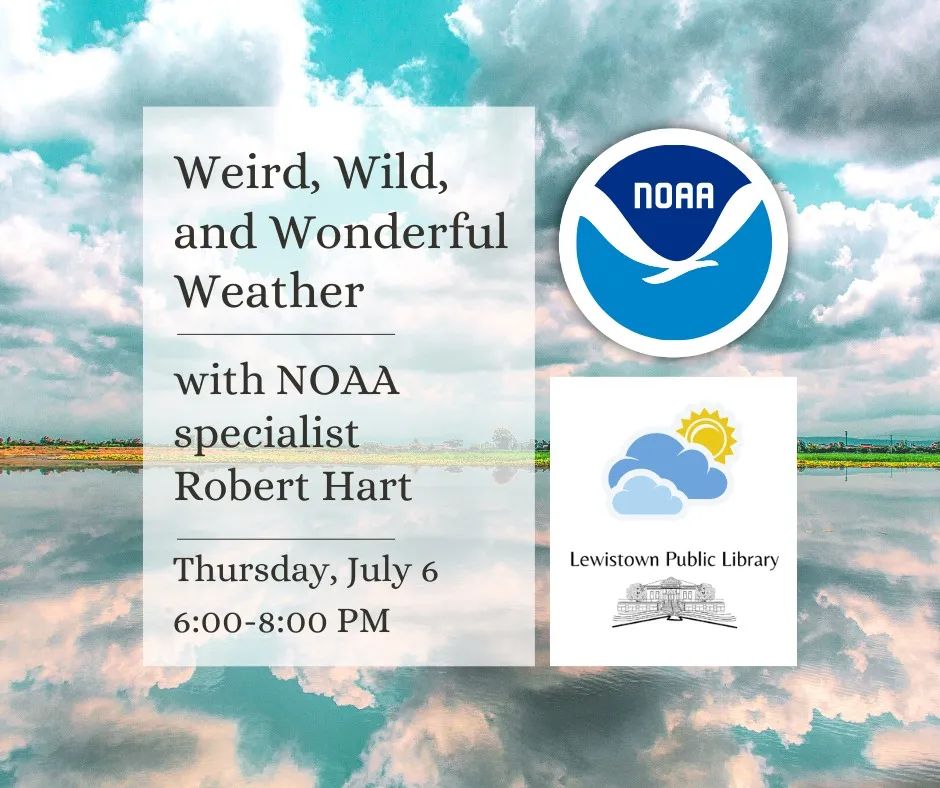 Weird, Wild, and Wonderful Weather
Join us for a presentation Thursday, July 6 by Warning Coordination Meteorologist Robert Hart as we learn about:
What factors contribute to weather development in Central Montana?
What kind of weather can we expect to see in this area in the summers and how does that weather form?
How does severe weather work? (Tornadoes, thunderstorms, fire-related weather, etc.)
Tips and tricks for staying safe.
Followed by a Q & A from you!