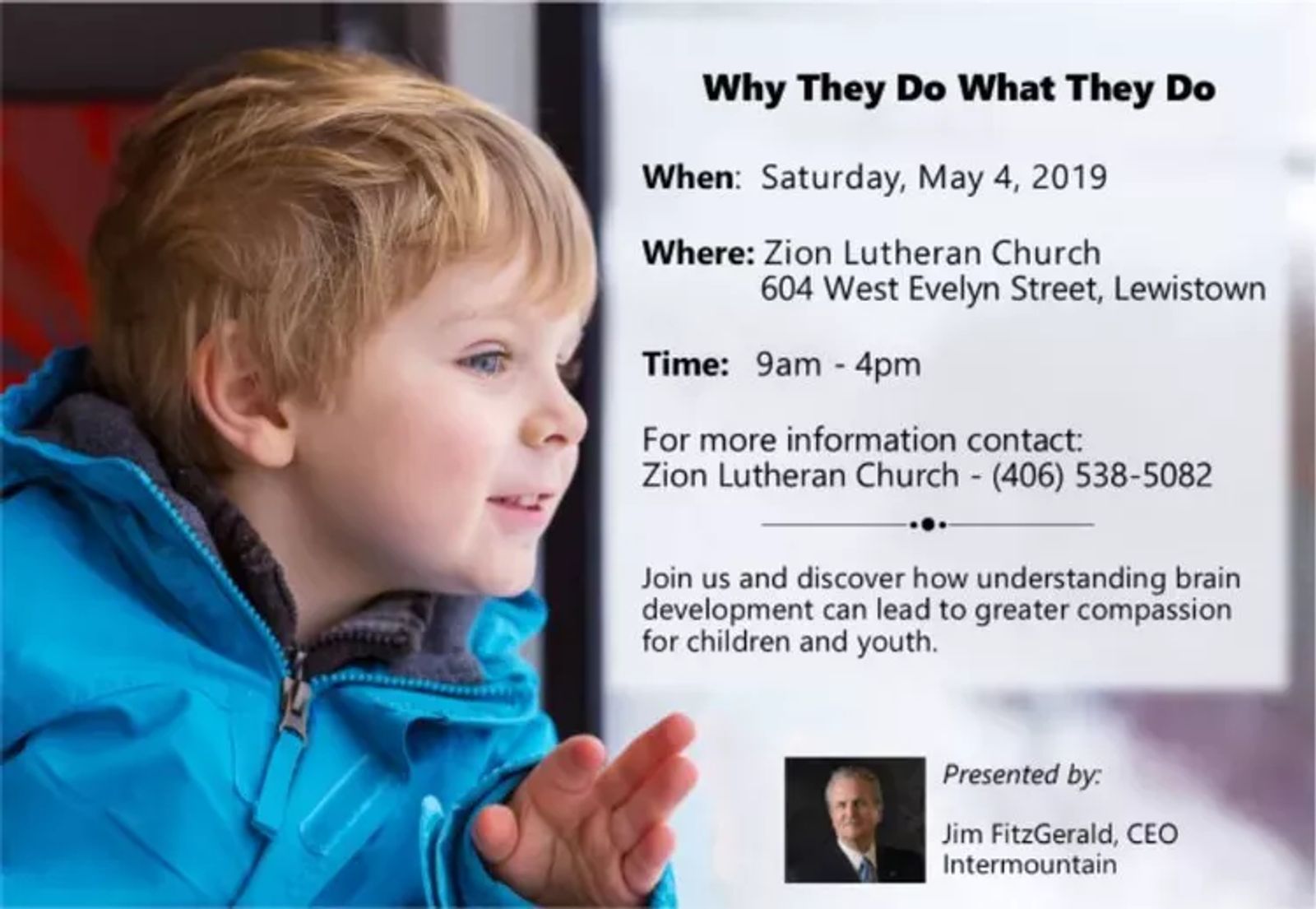 Why They Do What They Do
Emotionally troubled youth present a powerful repertoire of emotional and behavioral difficulties. They are often misunderstood, leading to poor assessments, misguided interventions and multiple placements. Jim FitzGerald of Intermountain youth services will focus on neuroscience and developmental theory and address the early formation of unhealthy patterns and the compounding developmental impacts across time. Participants will learn the origin and assessment of emotional and behavioral difficulties, principles for parenting, educating and treating, and central issues that must be addressed to foster change and growth.
The workshop is open to the community free of charge. In order to be prepared with enough materials, please contact the church office by April 30th to reserve your seat, 538-5082.