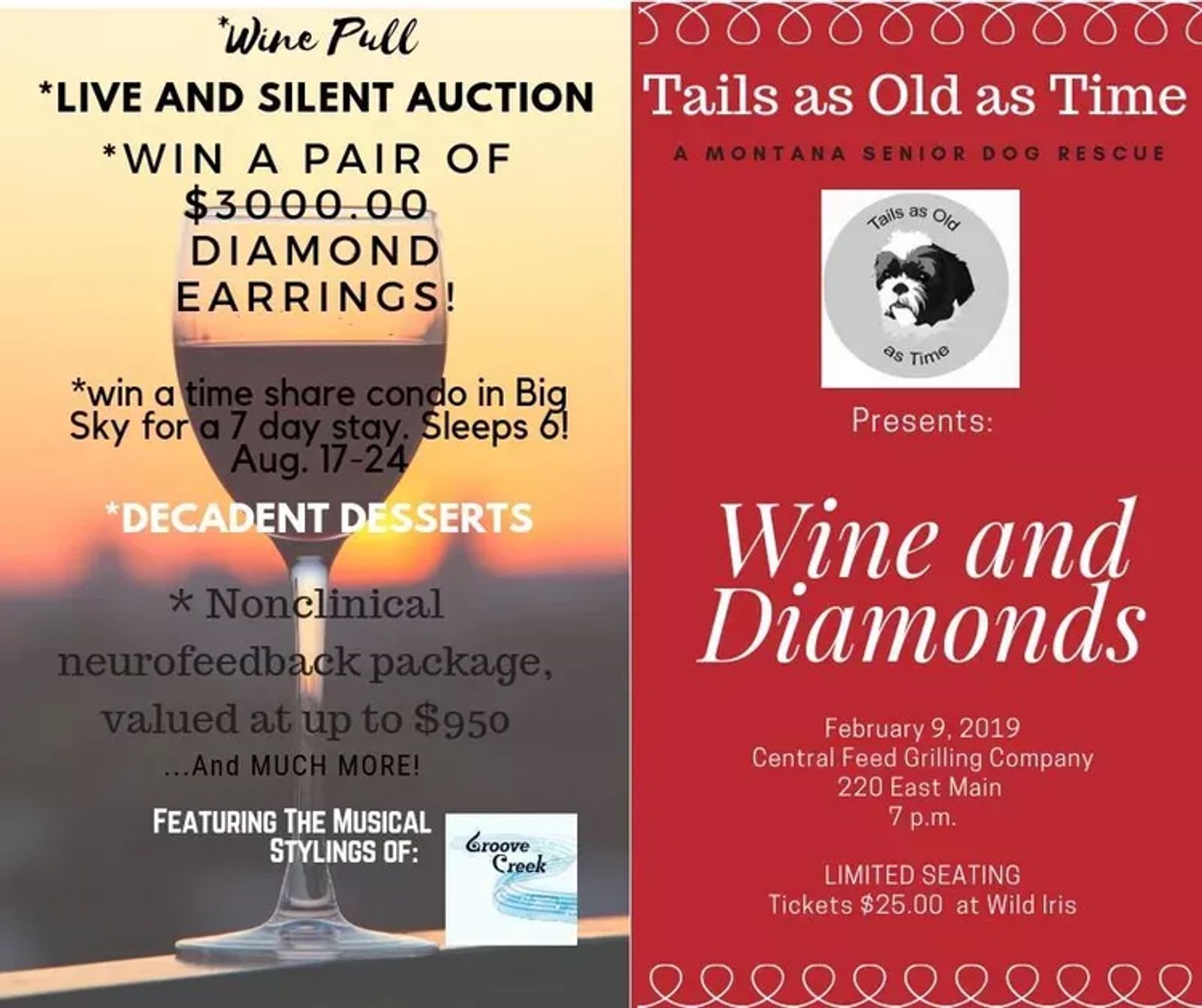 Wine and Diamonds
Tails as Old as Time will be hosting you for wine, dessert, live music and more. Just in time for your Valentine!
You can win:
A set of diamond earrings, valued at $3k
A non clinical nuerofeedback package, valued up to $950
A week in a Big Sky condo
There is much more happening.
LIMITED SEATING!