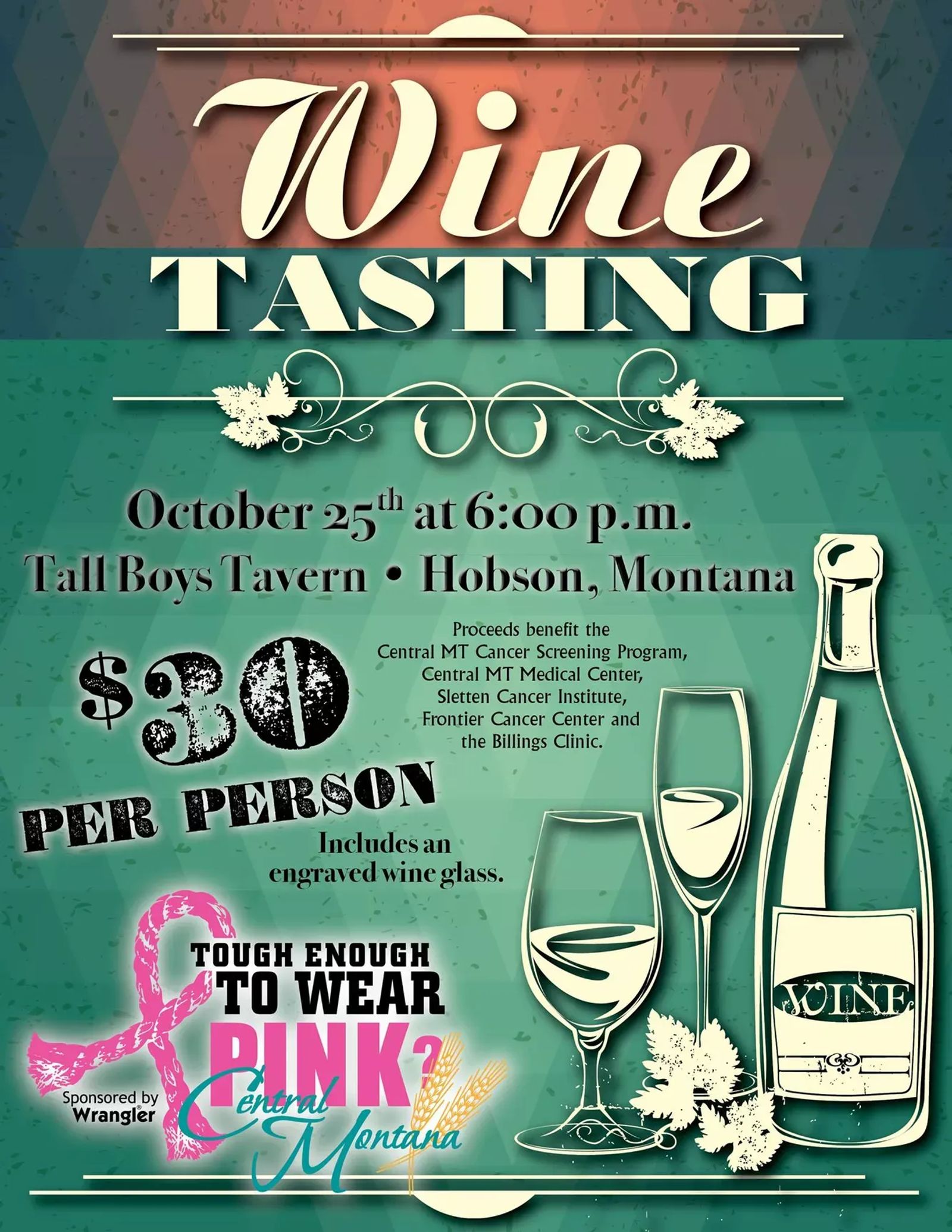 Wine Tasting [Hobson]
Join us for a wonderful evening of tasting wines! $30 per person, includes an engraved wine glass for you to take home. All proceeds benefits Central Montana Cancer Screening Program, Central Montana Medical Center, Sletten Cancer Institute, Frontier Cancer Center and the Billings Clinic.
Hosted by Tough Enough to Wear Pink, Central Montana.