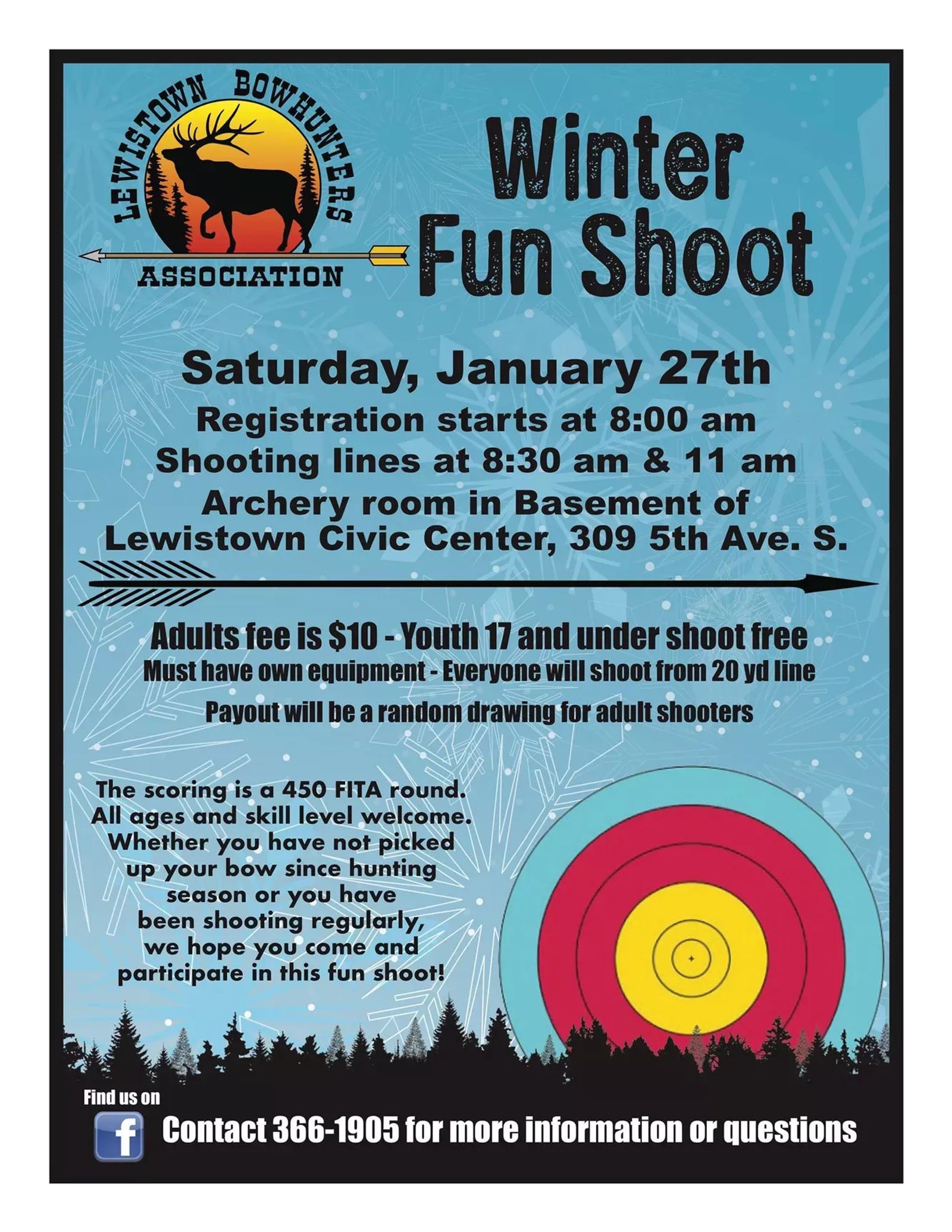 Winter Fun Shoot
Hosted by Lewistown Bowhunters Association
Registration starts at 8:00 am.
Shooting lines at 8:30 am & 11 am.
Archery room in Basement of Lewistown Civic Center, 309 5th Ave. S.
The scoring is a 450 FITA round.
All ages and skill level welcome. Whether you have not picked up your bow since hunting season or you have been shooting regularly, we hope you come and participate in this fun shoot!
Call 366-1905 for more info!