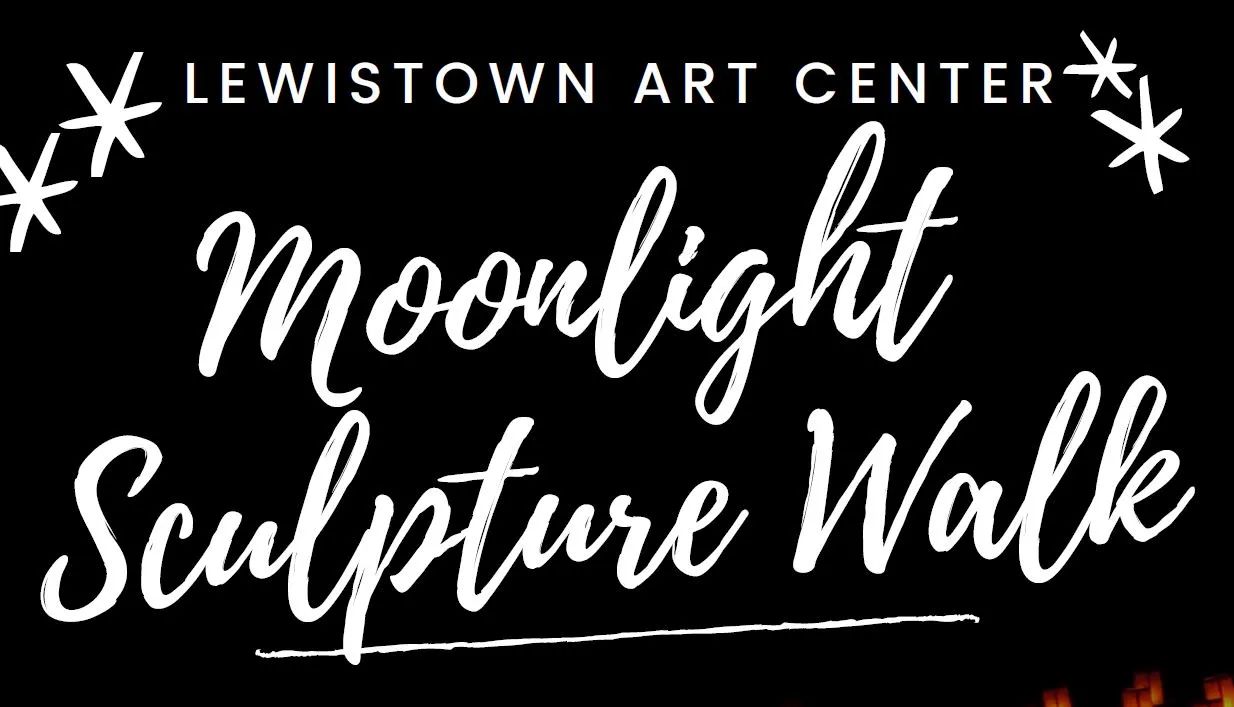 2nd Annual Moonlight Sculpture Walk
All are invited to the 2nd Annual Moonlight Sculpture Walk!
Thursday, Oct. 21, 6:30-8:30pm, at the Lewistown Frog Ponds.
This free, family-friendly event features local sculptures under a starry sky, lit by a path of over 500 decorated luminaries. This year, the LAC is delighted to feature the works of Clint Loomis, Steve Hughes, Brian Mooney, Tom Girvin, Joe DeCree, Josh Uecker, David Wharton and more!
At each Sculpture Station along the Frog Ponds' walking trails we'll have art pieces available for raffle, including outdoor sculpture, furniture, jewelry and abstracts. Every ticket purchased is also entered to win an ART GETAWAY!
BONUS!! Bring a decorated pumpkin to light the pathway for a chance to win the coveted MOST CRAFTY PUMPKIN contest!
To learn more visit us at www.LewistownArtCenter.net/Happenings