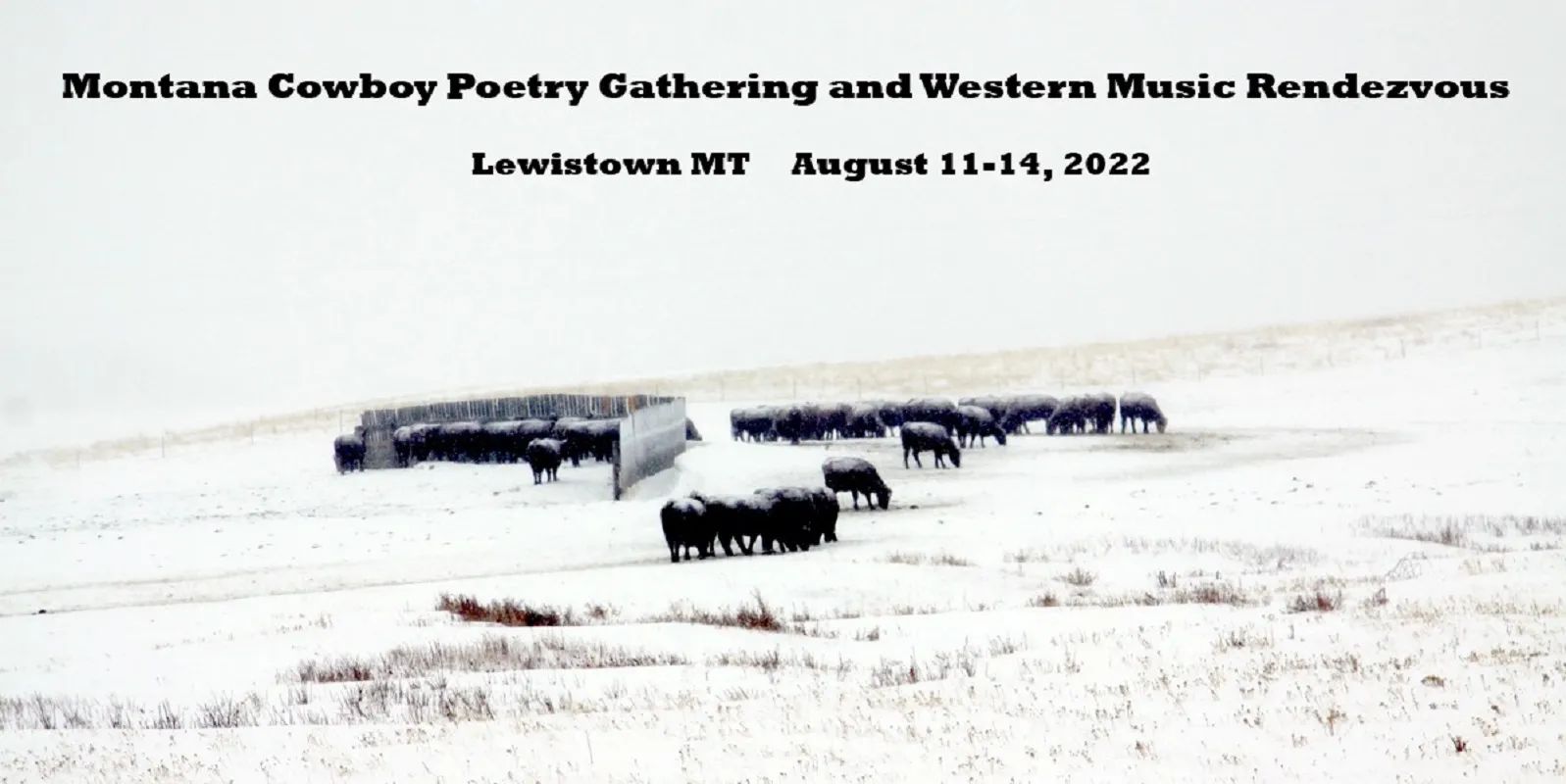 37th Montana Cowboy Poetry Gathering and Western Music Rendezvous
The Gathering is a celebration of our Western ranching lifestyle and the heritage of the American Cowboy of the Upper Rocky Mountains.
Located in the geological center of Montana, Lewistown is everything Western. We're surrounded by beautiful mountain ranges with a 'blue ribbon' trout stream running through town. Our Main Street looks much as it did 100 years ago when cattle, lumber and mining were thriving.
Come and join us for some pure mountain air and beautiful Charlie Russell sunsets--and our Montana Cowboy Poetry & Music Gathering!