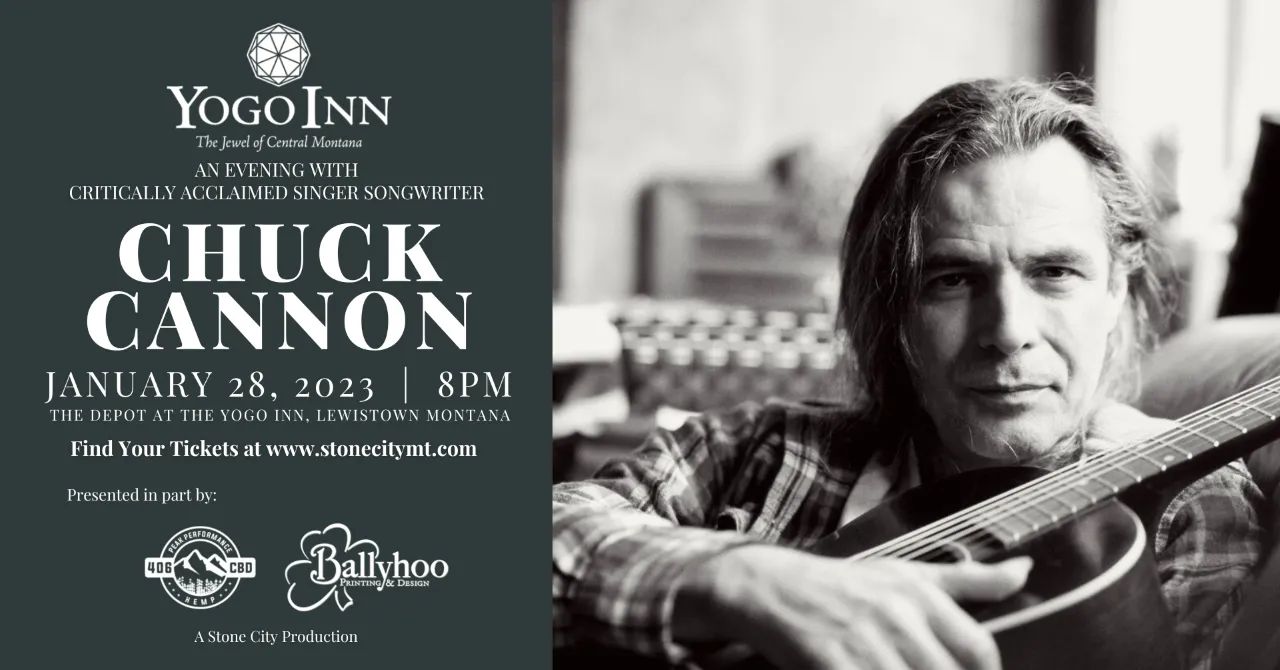 An Evening With Chuck Cannon
An Evening With Chuck Cannon is an exclusive and intimate performance held at the historic depot ballroom in the beautifully renovated Yogo Inn in Lewistown Montana.
Chuck grew up in the South Carolina Low Country. He's a Southern boy whose music echoes the R&B, Rock & Roll, Country and Gospel music he grew up on. Chuck's songs have been recorded by an incredibly diverse array of recording artists from around the world and have logged over 25 million radio airplays. As a recording artist, his critically acclaimed solo projects; GOD SHAPED HOLE, LOVE & MONEY and SYMPHONY OF SCARS deliver songs that are quite simply, stunning. He is also a published author and his spoken word recording, TRUE STORIES AND OTHER LIES: VOLUME ONE explores yet another aspect of his creative voice. His 2017 release, MACHINE, takes the listener on a wild song ride down back roads where the houses still have tin roofs, screen doors and front porches… Where rivers run with memories of where we can never go again… Then walking the streets and sidewalks of the soulless grey city where dreams are swallowed whole by cold clanging contraptions of our own making… His wry humor makes for social and political commentary which takes no sides, save that of the common folk who work hard, laugh loud and know only one thing for sure; we are lost without love. His live performances are riveting and always leave you wanting more.
Stone City listening rooms are unlike any other in the State and you won't want to miss out on any of these opportunities of connection getting you up close and MUSICAL.
For details please check back often and visit www.stonecitymt.com.