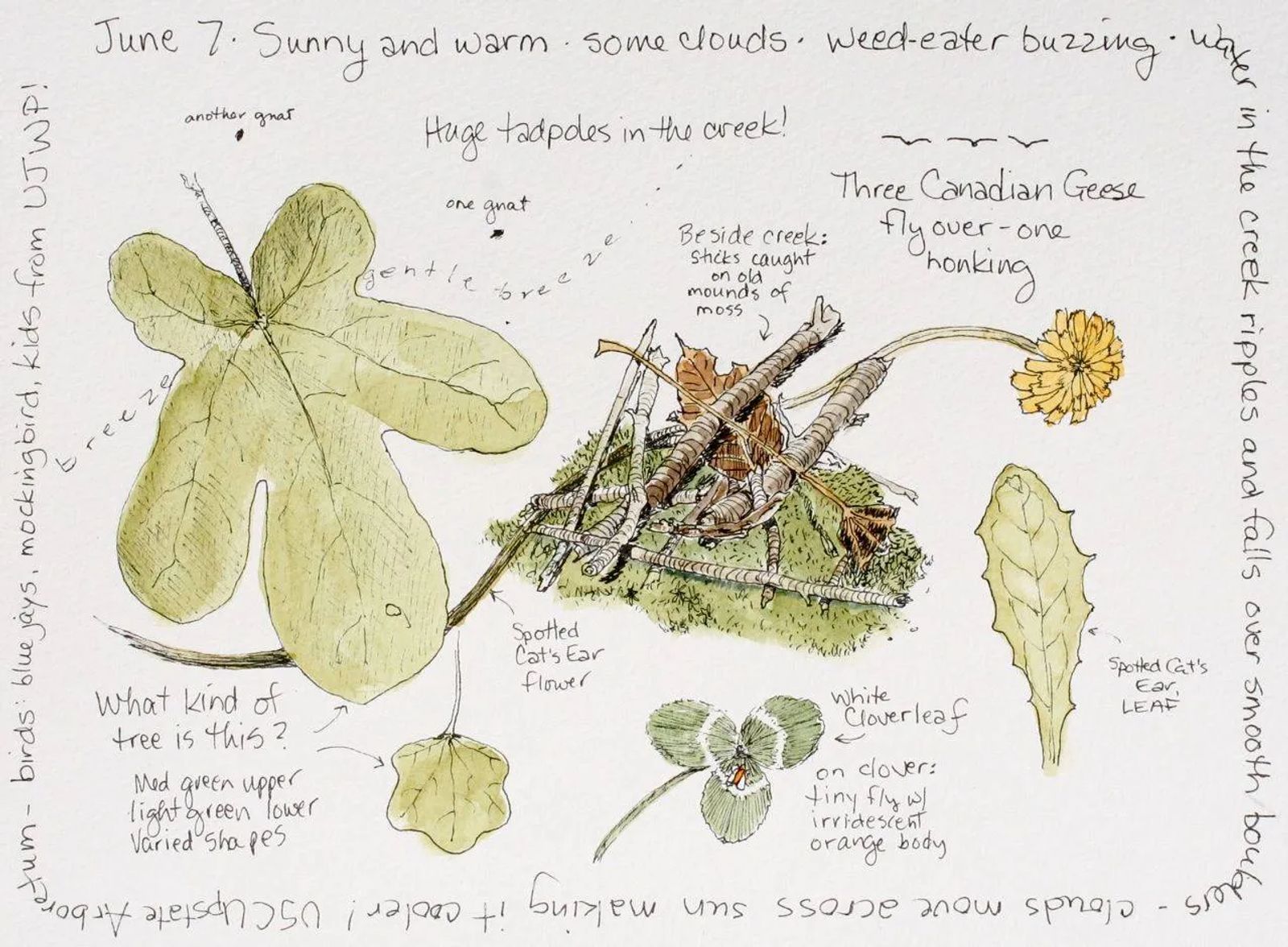 Botanical Illustration Field Trip
We're thrilled to have artists Mary Frieze and Clint Loomis join us for a guided field trip to Brewery Flats, where we'll learn about nature journaling and practice sketching the diverse riparian plants we find. Mary, a local naturalist and artist well known for her lovely, detailed watercolors, will lead us in exploring the fundamentals of botanical illustration. This is a great chance to hone your observation skills, learn plant terminology and identification, and discover some of the biodiversity of this beautiful natural area. We will have reference books, paper and various pencils/pens available. Please feel free to bring your favorite nature journal or drawing tools along as well!
We will meet at the 3rd Brewery Flats fishing access, near the bird observation deck, at 9:30am, and hike the trails from there. Please bring water and appropriate outdoor clothing. Cost for the workshop is $20. Space is limited so please call 535-8278 for registration details.