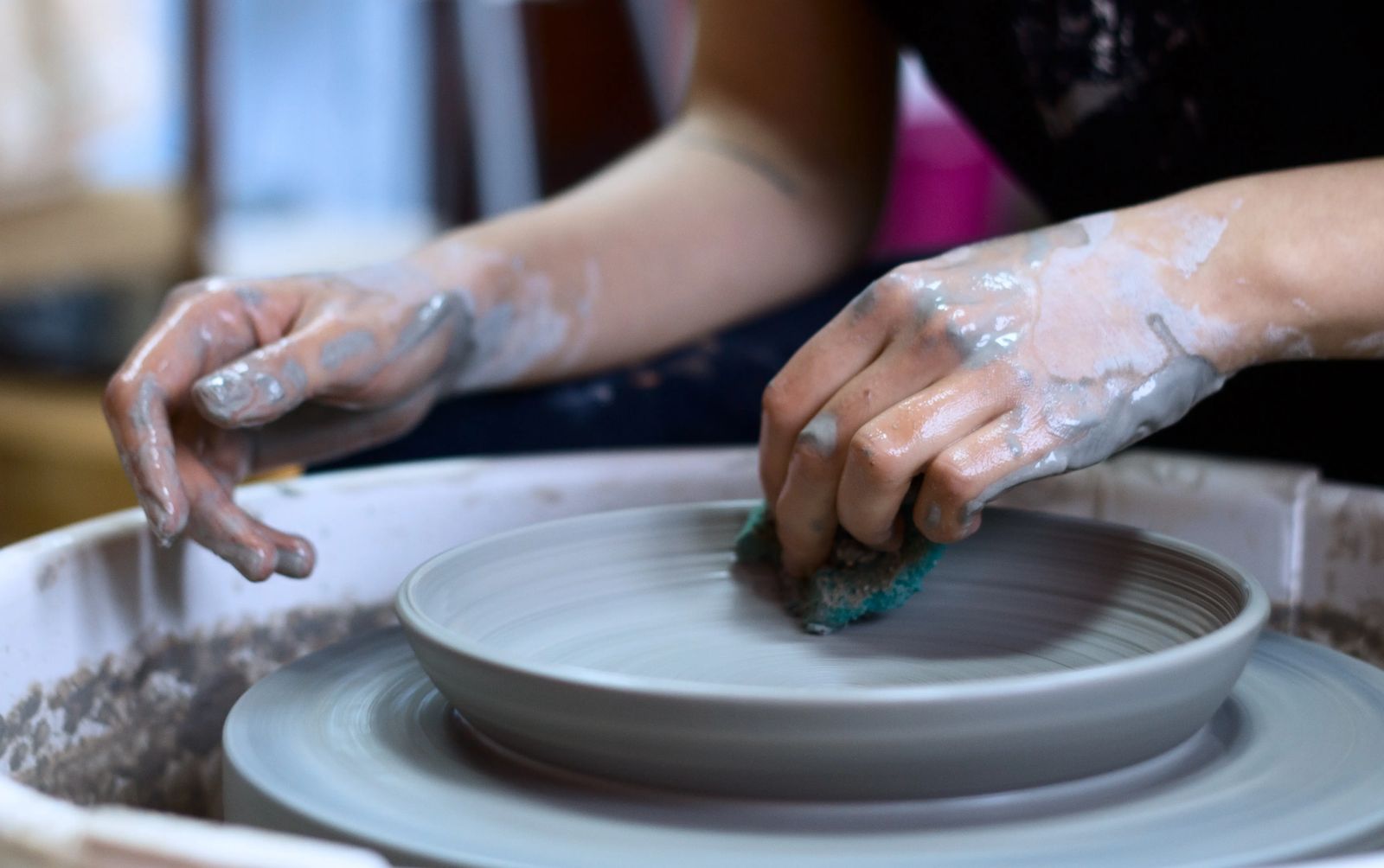 Ceramics Throwing Classes
February is WHEEL THROWING MONTH at the Art Center! These classes are perfect for a couple's date night or for those rolling solo. Cost is $30/person for a two-hour lesson. Participants will complete their projects (building and glazing) in one session; fired pieces will be available for pick-up within 10 days of class. Sessions run 5-7 and 7-9 pm, Feb. 14th, 21st, and 28th. Please pre-register to reserve your preferred time and date, or contact us with any questions.
Whether you're a dabbler or a pro, you'll love the LAC's Play with Clay series! Learn ceramic & pottery techniques with a group or experiment on your own. We'll provide personalized, professional guidance and instruction, with fun project ideas each month. This series is perfect for ALL SKILL LEVELS, ages 12 and up.