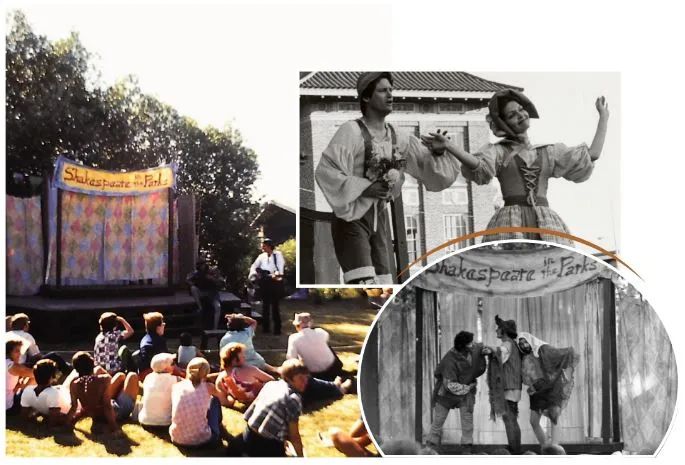 Gallery Reception: 50 Years of Costumes with Shakespeare in the Parks
Join us in the Wilkins Gallery for a First Friday opening celebration of '50 Years of Costumes' with MT Shakespeare in the Parks! This exhibition was created for and with the Lewistown Art Center, and will feature costumes and props from the 50 year history of Montana Shakespeare in the Parks. Chosen by costuming scholars and MSIP staff, the costumes and accompanying interpretation will offer viewers a "behind the scenes" glance at the hard work and artistry present in theatrical costuming.
At the request of some local poets, we're encouraging visitors (and MSIP staff!) to choose their favorite Shakespearean sonnet to read during the opening reception. Family-friendly, free and open to the public! Refreshments will be provided.