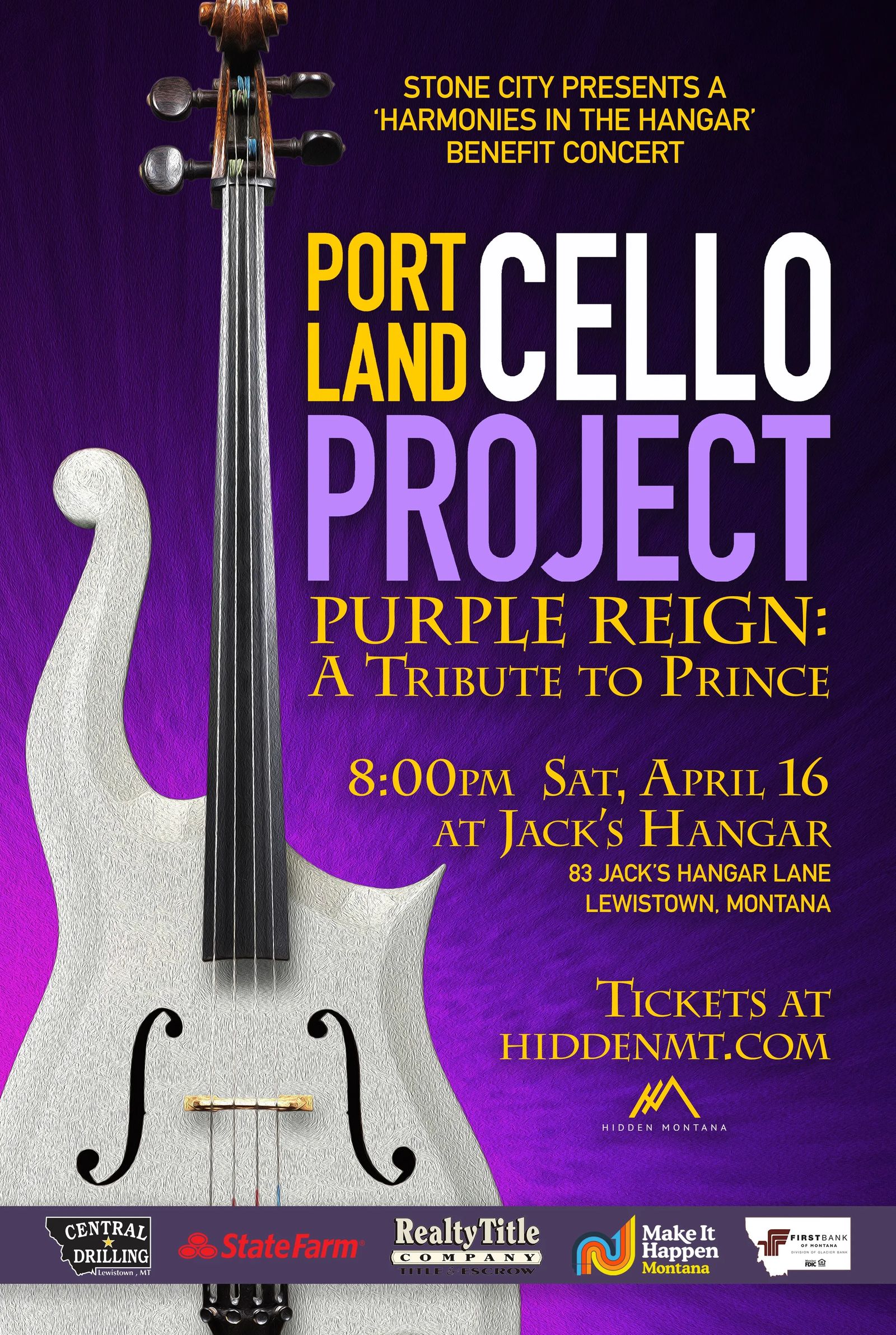 An intimate music experience with select members of The Portland Cello Project.
The Pacific Northwest's premiere alt-classical ensemble turns the evening purple, blending their deep textures with the unique harmonic landscape of the artistic power of Prince. Joined by musicians who have worked with Prince such as Saeeda Wright and Tyrone Hendrix, expect a lively evening of diversely-curated music that influenced or was influenced by The Purple One.
Crafted through the wildly innovative arrangements that have made Cello Project a perennial favorite all over the world, PCP brings Bach to Beck alongside classic Prince tributes all without missing a beat.
Due to the size of venue and stage, the Portland Cello Project will be at a modified size and not the full ensemble.
A HUGE portion of profits made from tickets sales, a portion of merchandise profits and beer and wine sales will benefit Make It Happen, Inc., which is a local 501(c)(3) public charity.