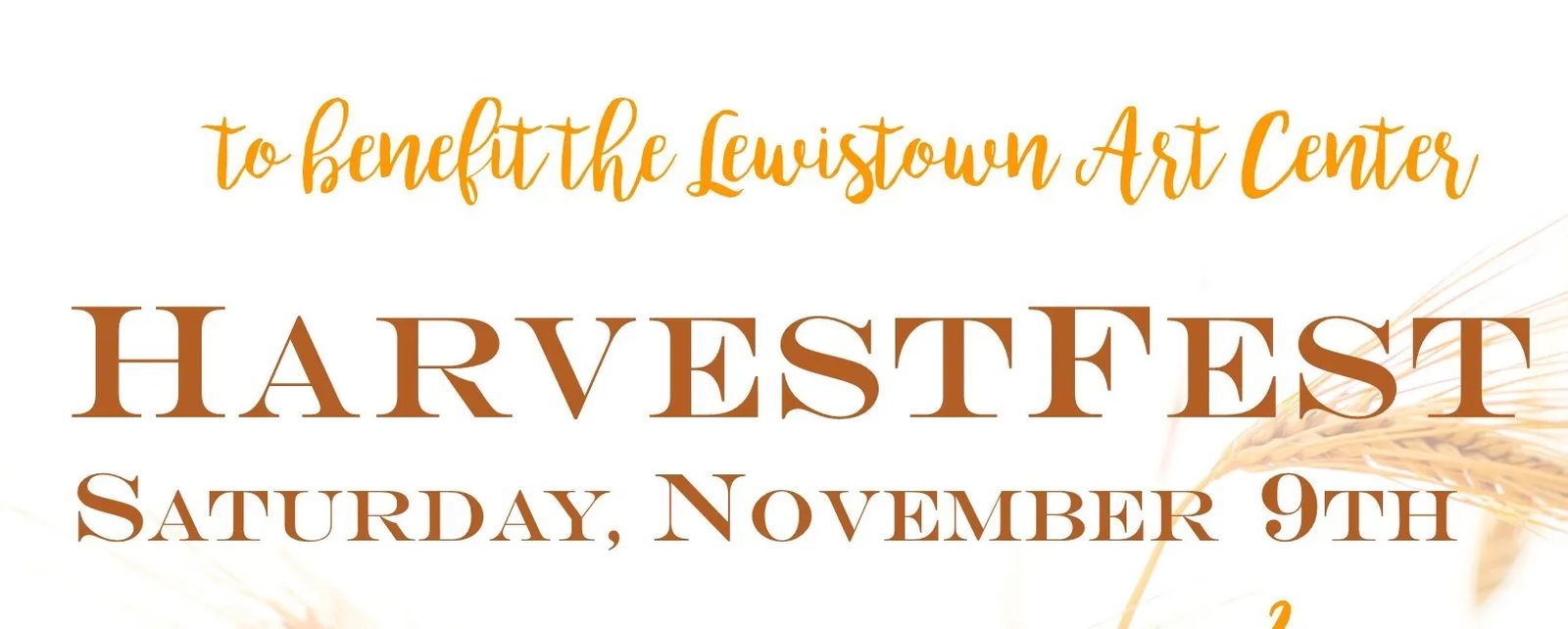 HarvestFest Art Auction
HarvestFest 2019 will be a celebration of the bounty of Central Montana and will include a gourmet local meal, small-batch beer from local brewers, specially selected wines, and a delicious dessert. Dine while being serenaded by some of Central Montana's best musicians, surrounded by original works of art. Following dinner, the LAC is bringing back the LIVE Art Auction with Shobe Auction and Realty, and will auction off amazing pieces of original art from local and regional artists alike. Artworks will include art quilts, handmade furniture, photographic prints, original paintings, and so much more! Attendees will enjoy a spirited auction to decorate their homes while supporting the mission of the Lewistown Art Center.
SOMETHING FOR EVERYONE! Crowd-sourced artworks, a DONUT wall, beer and wine, delicious food and desserts, Hands on Soup (with hand-glazed bowls for sale!), Live and Silent Auctions, Live Painting, Live Music, and so much more!!
TICKETS: $45 (LAC Members), $50 (non-members), $350 for a table of 8. Buy in advance!!
SCHEDULE:
5 PM: Art Viewing Hour with COMPLIMENTARY CHAMPAGNE, live music, and live artwork!
6 PM: A delicious, gourmet meal served to you. Accompany it with local beers from Big Spring Brewing, Gally's Brewing Company, and local brewers, or a glass of wine!
7:30 PM: A LIVE and ONLINE AUCTION of original artworks from local and regional artists!