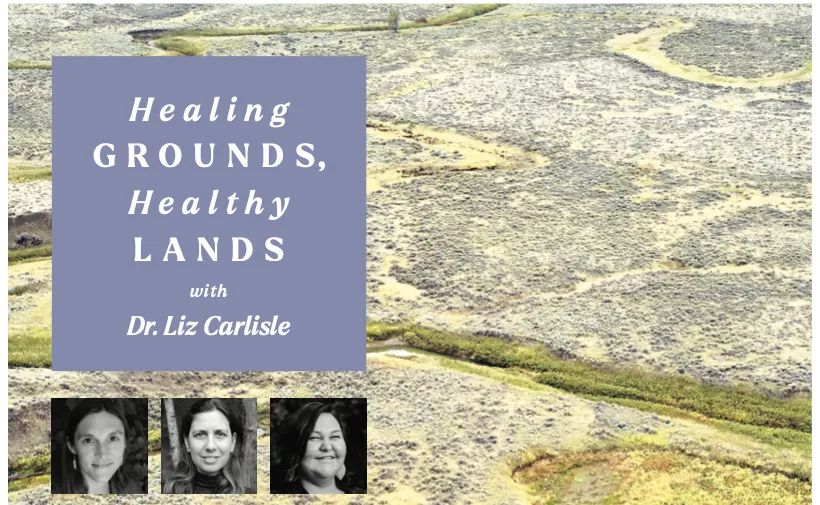 Healing Grounds, Healthy Lands
American Prairie will host award-winning Montana author Liz Carlisle for a free in-person event on Thursday, September 29 at 6pm at the National Discovery Center in Lewistown. Carlisle will join a panel discussion with Smithsonian researcher Hila Shamon and Blackfeet Nation ecologist Latrice Tatsey on ways regenerative practices are revitalizing cultural ties to the land and stitching ecosystems back together.
This important discussion will draw upon and celebrate some of the key themes of Carlisle's new book, Healing Grounds: Climate, Justice, and the Deep Roots of Regenerative Farming. The panel will explore their collective research, writings, and work to learn more about what makes land, ecosystems, and communities healthy, and what deep roots can teach us about connection and stewardship.