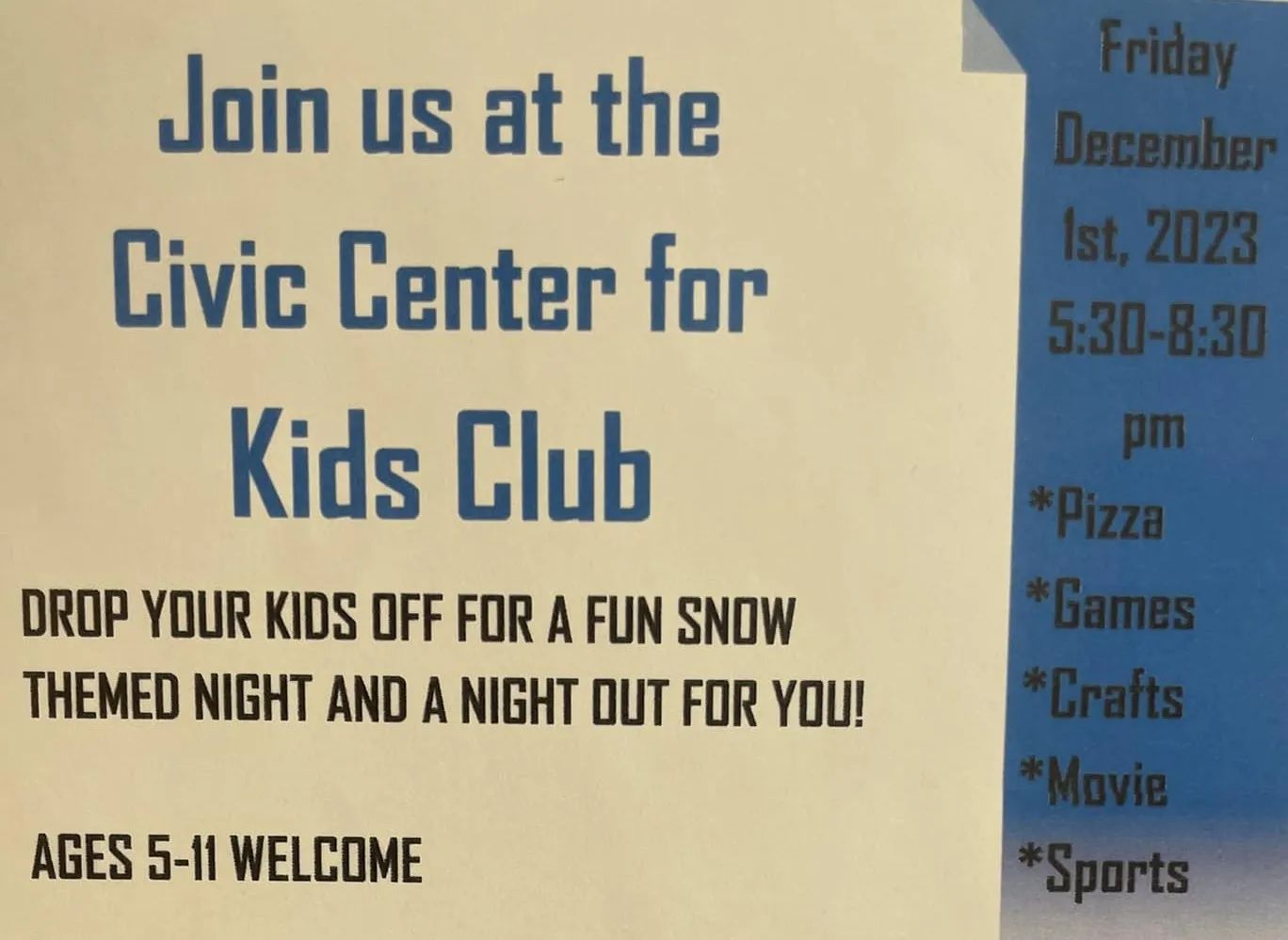 Kids Club
Join us at the Civic Center for Kids Club.
Drop your kids off for a fun snow-themed night and a night out for you!
Ages 5-11 welcome.
$30 fee ($5 extra per child).
To register, call 406-535-3045 or stop by the Civic Center. Must sign up and pay by November 24th!