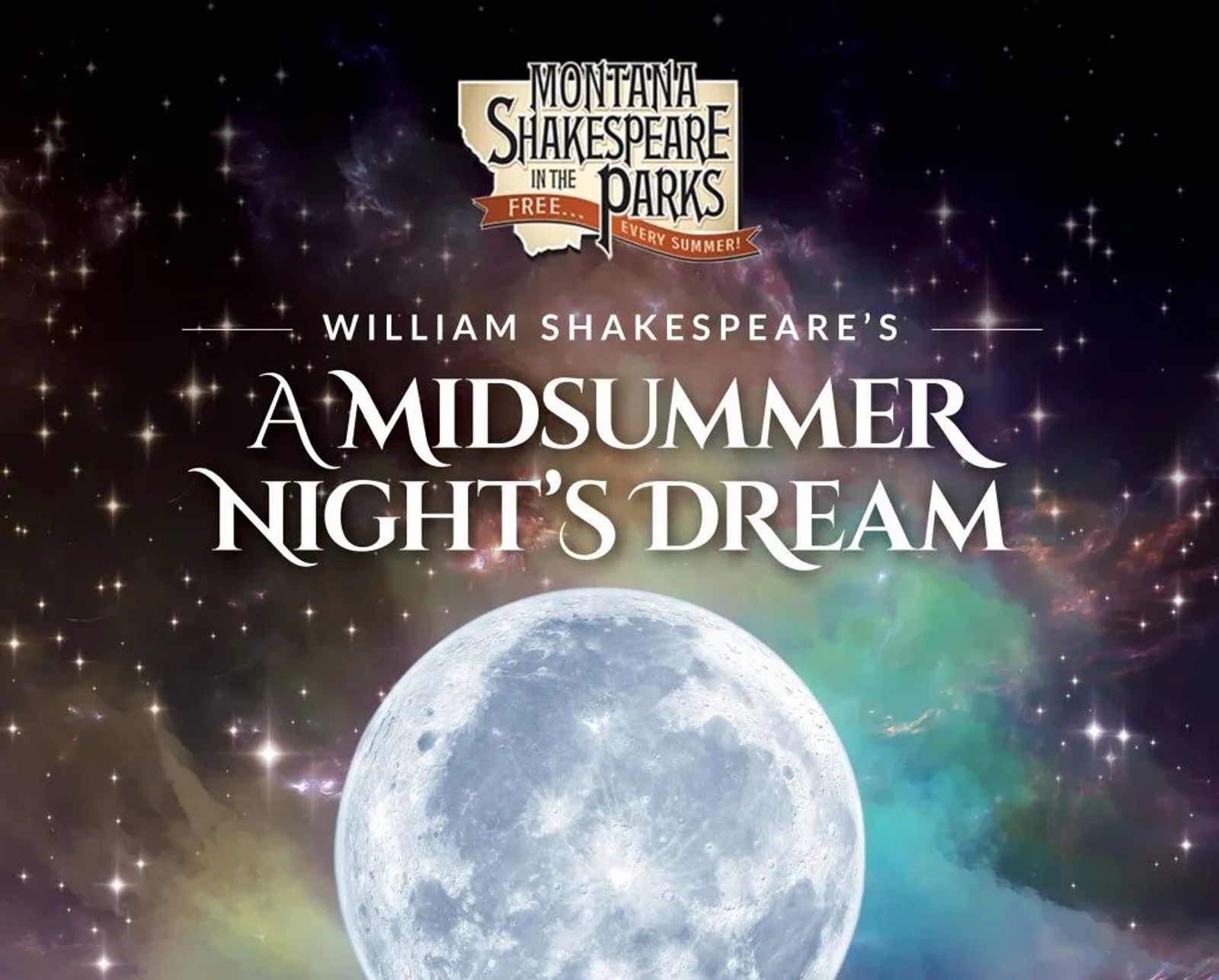 Midsummer Night's Dream
Four young lovers find themselves in an enchanted forest at the mercy of a feuding fairy king and queen. Along the way, they cross paths with many quirky characters and are swept up in a midsummer's night, full of fairies, donkeys, love potions, mischief making, and magic! The course of true love never did run smooth.
This performance of the popular romantic comedy A Midsummer Night's Dream takes inspiration from mid-1800s Europe, but also has influences from Asia and Greece and a purely imaginative realm. Returning Guest Director Christopher DuVal's play has a contemporary feel, but is far enough removed from reality that audiences can really relate to the idea of magic and immortality. You won't want to miss this spectacular and spellbinding show!
When:
Tuesday June 29 at 6:30pm at Creekside Marketplace in Lewistown
Cost:
FREE!
To learn more about Montana Shakespeare in the Parks visit: shakespeareintheparks.org.