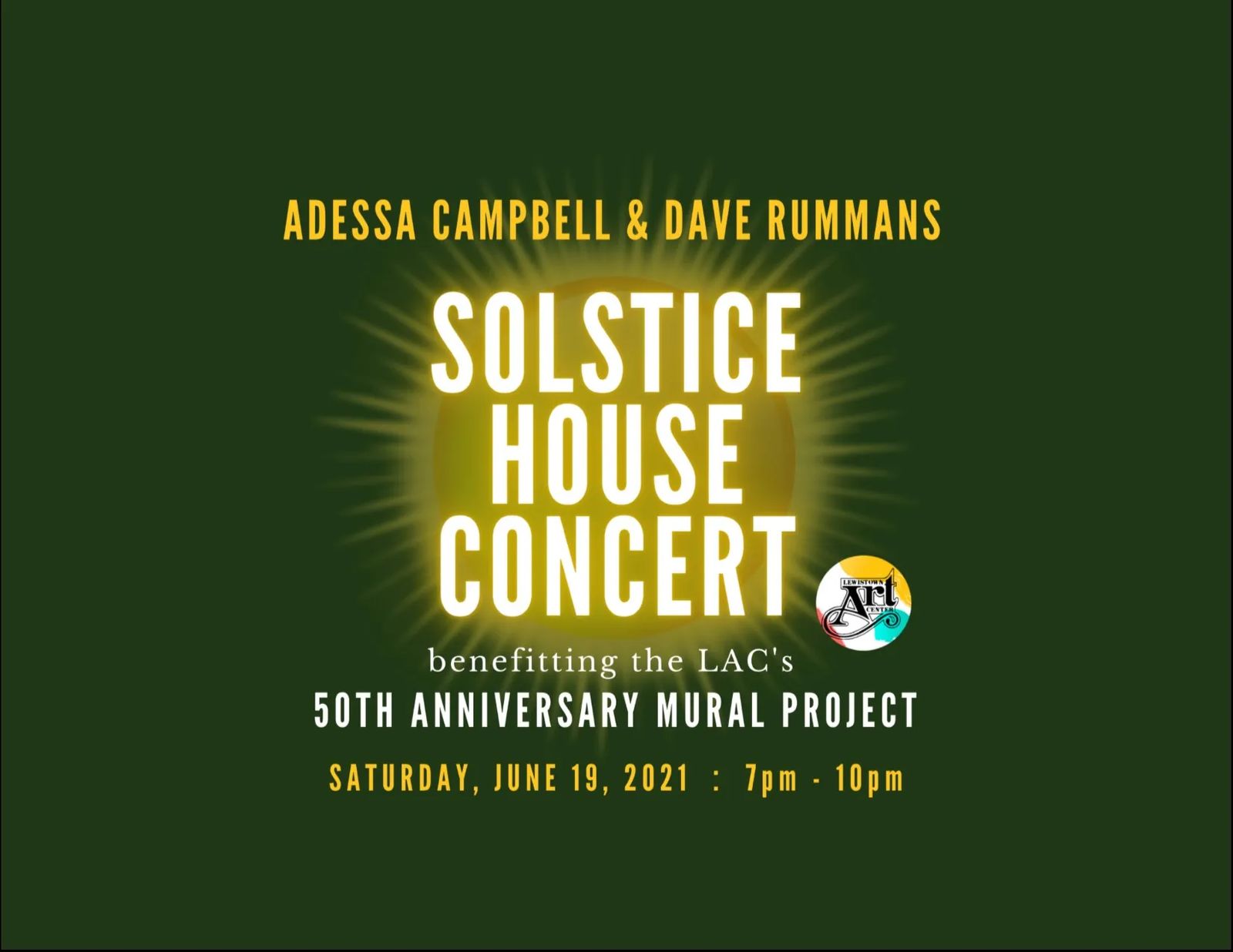 Solstice House Concert: Adessa Campbell & Dave Rummans
Join us for an elegant and intimate evening in support of public art!
Hosted at LAC Board Member Gerri Cambell's stunning historic home, with proceeds benefiting the 50th Anniversary Mural Project, this live music event will feature interactive and custom songwriting, raffles, an art auction and personal house tours. Light refreshments including local beer, coffee and wine will be available. $50/Ticket, 18 & Over. Limited seating available; visit the Lewistown Art Center downtown or online to reserve your ticket today!