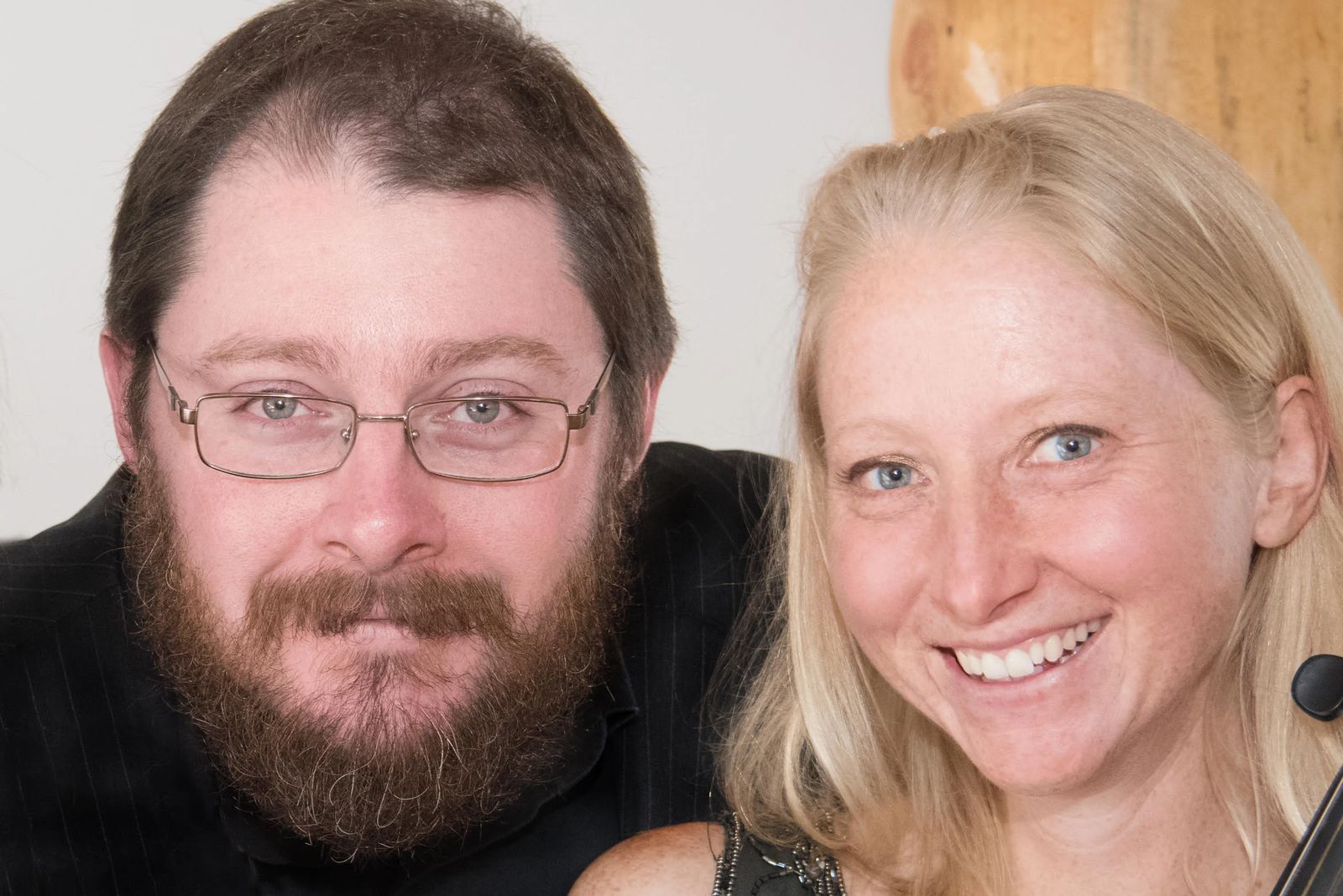 "Sonata Tramontana" with Carrie Krause and John Lenti
In celebration of the newly released album, Sonata Tramontana, Carrie Krause of Baroque Music Montana and John Lenti will perform a program featuring music from the Alpine Region of 17th century France. The hour-long performance on November 3 begins at 7:30 pm in the Clyde Aspevig Event Center, and will be performed by Krause on baroque violin and Lenti on the theorbo (which resembles a large lute). Admission at the door is "pay what you can." Light refreshments will be available before and after the performance.
Although from the 17th Century, the popular duo of Krause and Lenti presents the music of the Alpine region of France in a way that is very approachable and often hilarious. The performance will include pieces by French composers Francoise Couperin, Elisabeth Jacquet de la Guerre, and Jean-Fery Rebel, German composer Johann Sebastian Bach, and others. Sonata Tramontana has received wide accolades, including from Textura.org: "Krause's virtuosity on the Baroque violin is evident throughout, whether it be the poignancy with which she articulates a lament or the scintillating runs that leave the listener jaw-dropped."
Carrie Krause (Baroque Violin)
Carrie Krause is the Founder and Artistic Director of Baroque Music Montana, an organization which presents a series of community concerts in southwest Montana, as well as the Period Performance Workshop. As a modern violinist, Krause serves as concertmaster of the Bozeman Symphony and was concerto soloist with the Billings Symphony, Fairbanks Symphony, Casper Symphony, String Orchestra of the Rockies, and Bozeman Symphony. She has served as guest concertmaster of the Big Sky Festival Orchestra, Billings Symphony, Helena Symphony, and guest artistic director of String Orchestra of the Rockies. Raised in Fairbanks, Alaska, Krause has performed as baroque violinist with ensembles across the nation and on numerous international series, including engagements in France, England, Serbia, Switzerland, and Finland. She has been featured four times in the Emmy Award-winning TV series, 11th and Grant. Krause received degrees from Carnegie Mellon University and the Cleveland Institute of Music in violin performance and a second masters from The Juilliard School in Historical Performance.
John Lenti (Theorbo)
John Lenti performs with orchestras, choirs, and opera companies throughout the United States and overseas, playing the lute, theorbo, and Baroque guitar. Although the majority of his work is as an accompanist or concerto soloist, chamber music is Mr. Lenti's primary interest. He tours with his chamber groups "Wayward Sisters", the "I-90 Collective", and "Ostraka", but also appears with other notable ensembles. His recording credits include a number of highly-praised albums with the above-mentioned chamber groups. While his time is spent playing "historical plucked instruments" and teaching, his great love is the English golden-age lute. His repertoire extends from the early sixteenth century to the present. A native of South Carolina, Lenti attended the North Carolina School of Arts and Indiana University. He also studied lute with, and received guidance from, many accomplished baroque lutists, including Jacob Heringman, Elizabeth Kenny, Nigel North, Pat O'Brien, Walter Gray, and Ricardo Cobo.