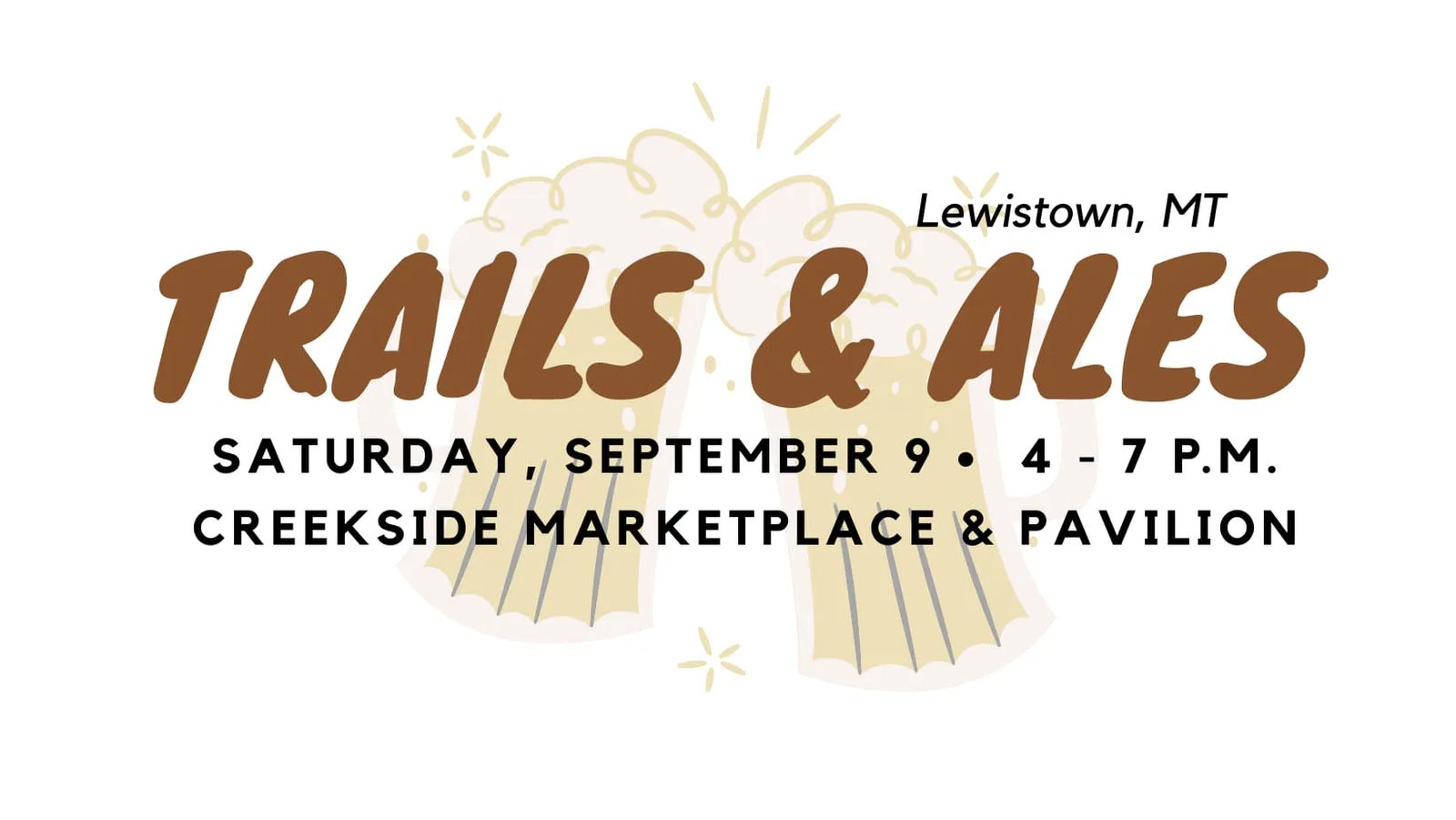 Trails & Ales
Beer, friends, trails, live music -- you'll find it all at Trails & Ales!
As the day closes on Lewistown's annual Chokecherry Festival, head down to Creekside Marketplace & Pavilion to sample your way through Montana's favorite beers.
Brewers from across the state will come together to share beer and good times while raising money for continued improvements of the beautiful Lewistown Trail System.
$25 includes admission for sampling and a souvenir beer stein. Admission only required to sample beer and can be purchased on site the day of the event.
Must be 21+ to sample.
All ages welcome to come enjoy the music and atmosphere!
The Sightliners Band of Lewistown will entertain with live music on the Creekside stage.
Don't miss out on this Lewistown favorite presented by Friends of the Lewistown Trails!