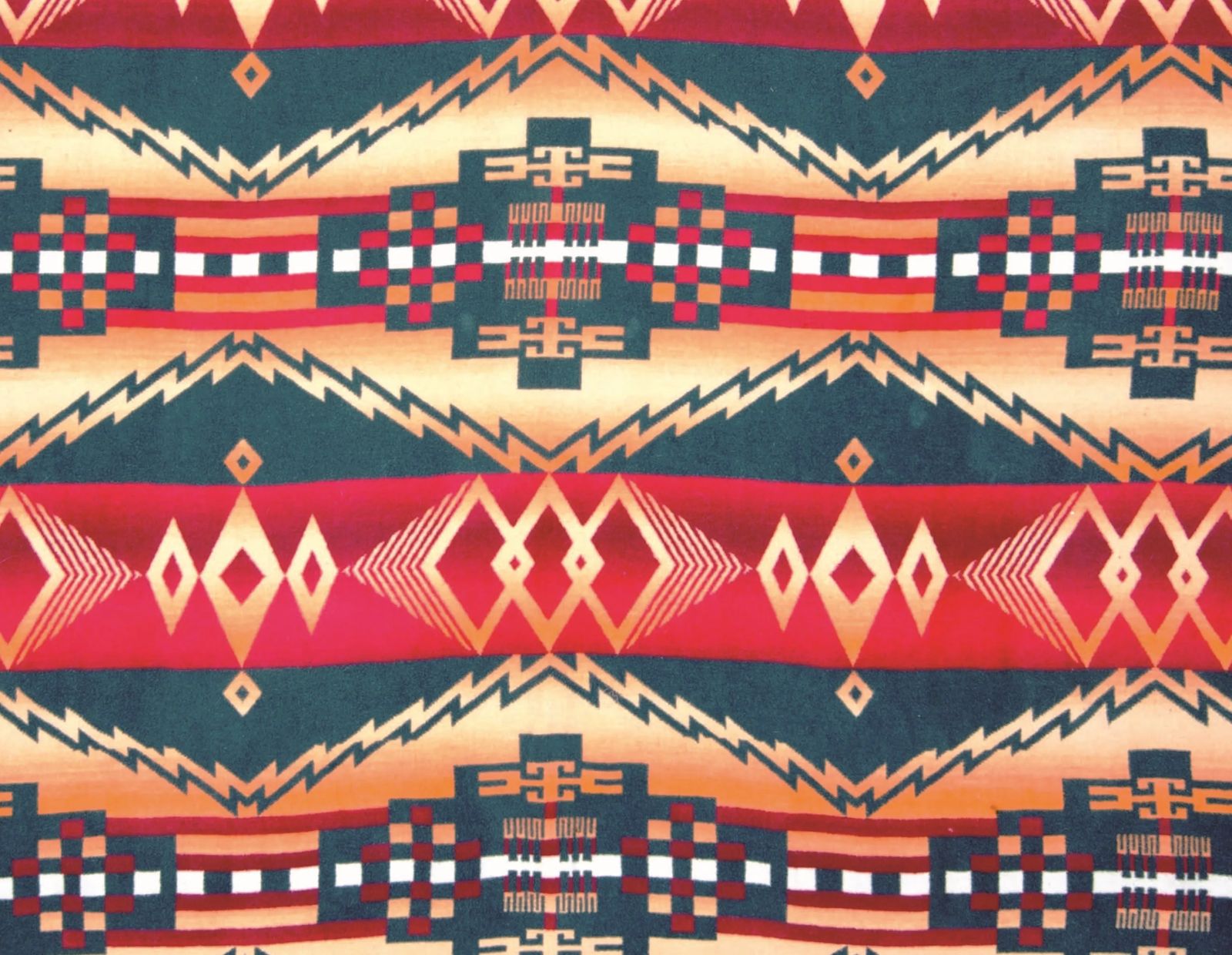 Vintage Indian Blanket Presentation and Appraisals with Barry Friedman
AMERICAN PRAIRIE TO HOST BARRY FRIEDMAN, INDIAN BLANKET EXPERT, FOR PRESENTATION, PUBLIC TEXTILE APPRAISALS
Event includes book signing and Tribal member discussion of cultural significance
American Prairie will host its second "Speaker Series" event of 2023 with an in-person presentation by Barry Friedman, the foremost expert on vintage Indian trade and camp blankets, at the National Discovery Center in Lewistown on July 1, 2023, at 1pm. Mr. Friedman's presentation will be followed by "public textile evaluations", a la Antiques Road Show.
Barry Friedman is considered to be the foremost authority on vintage Indian Trade and Camp Blankets. He is the Vintage Blanket Consultant for Pendleton Woolen Mills; Ralph Lauren's primary supplier of antique blankets; and provider of all the vintage Indian blankets and Navajo rugs for Martin Scorsese's upcoming film Killers of the Flower Moon.
Unlike blankets made by Indigenous people for sale to non-Indians, trade and camp blankets were made by commercial woolen mills for sale or barter to Indigenous people from the 1890s and still are being made and treasured today.
Friedman will discuss the history of trade and camp blankets - their use by Native peoples, their designs, and primary manufacturers, including J, Capps & Sons, Buell Manufacturing Company, Racine Woolen Mills, Pendleton Woolen Mills, and many others. He will also dispel myths about the origins of the blankets' designs. Following Friedman's presentation, American Prairie has invited representatives from the Aaniiih Nakoda Community at Fort Belknap to speak about the cultural significance of these blankets historically and today.
From 2:30 pm to 5 pm, Mr. Friedman will evaluate and appraise the privately-owned blankets of the public, similar to the Antiques Road Show. The public is encouraged to bring their personal trade and camp blankets and Navajo weavings to learn more about them. A reception and book signing by Friedman will follow the public textile evaluations.
This FREE event is open to the public and will be held at the American Prairie National Discovery Center at 302 W. Main Street in Lewistown.
###
About Barry Friedman
In addition to being the authority on antique Native American trade and camp blankets, Barry Friedman was a Hollywood television comedy writer for many famous comedians, including Jerry Seinfeld, Bob Hope, Johnny Carson, and Phyllis Diller. He is also a six-time "Emmy" nominee for the children's series, Beakman's World and a 1993 CableACE Award winner for the stand-up comedy series, The A-List. He also wrote a nationally syndicated newspaper column for six years, hosted a radio program, and has been profiled on televion shows, including Good Morning America. Articles about Barry Friedman have appeared in hundreds of publications, including the Los Angeles Times, USA Today, and Antique Trader. He is the author of two books on vintage trade and camp blankets, Chasing Rainbows: Collecting American Indian Trade and Camp Blankets and Still Chasing Rainbows: Collecting American Indian Trade and Camp Blankets, Volume Two. To learn more, visit barryfriedmanblankets.com or email Barry at blanketboy@cox.net.