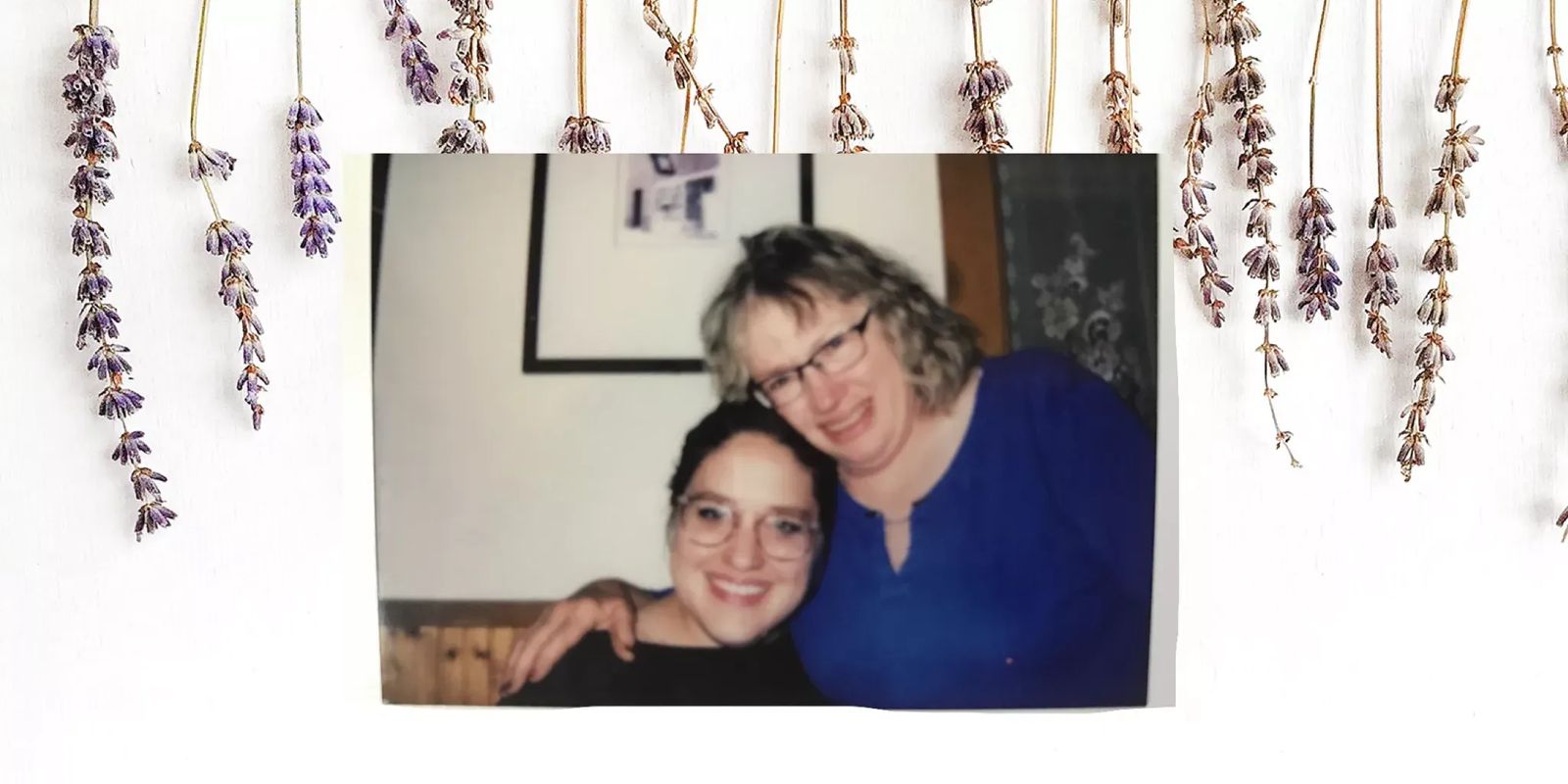 You Don't Have To Be Lonely
By Bekhi Spika
When I tell people that I'm in my mid- (okayfinelate) 20s and single in Central Montana, they look at me like my whole flock of chickens succumbed to the bird flu or my swather broke down right in the middle of haying. "Oh, that is just awful! What are you going to do?" It's almost an unwritten rule that you only move to Central Montana if you're fully attached and ready to pop a few out. I knew this when I moved back; I joked that people only moved back to Lewistown to raise kids or raise cats...and, well, I have three cats now.
My mom has sweetly been trying to play matchmaker for me ever since I moved back, with suggestions like, "Those sweet Amish boys that helped me fix fence might be available! I think they were almost 18..." or, "His dad has a nice big farm near ours, and he's about to get out of jail!" — and let's not forget this gem: "There was such a nice young plumber that came to the farm today, he was cute and sweet! But it would never work because he's religious and you are HORRIBLE." (Horrible, in this sense, simply means not religious.)
Although these are all fantastic suggestions, I have yet to pursue any of her matchmaking opportunities. So it came as a surprise when, for my 27th birthday, I asked my mom if she would help me fill out a Farmers Only profile.
With Farmers Only
Here were the rules:
Mom and I had to fill the profile out together (for me).
If we disagreed on what to say, we went with what she wanted.
She got to choose my profile picture.
We would decide on potential matches together.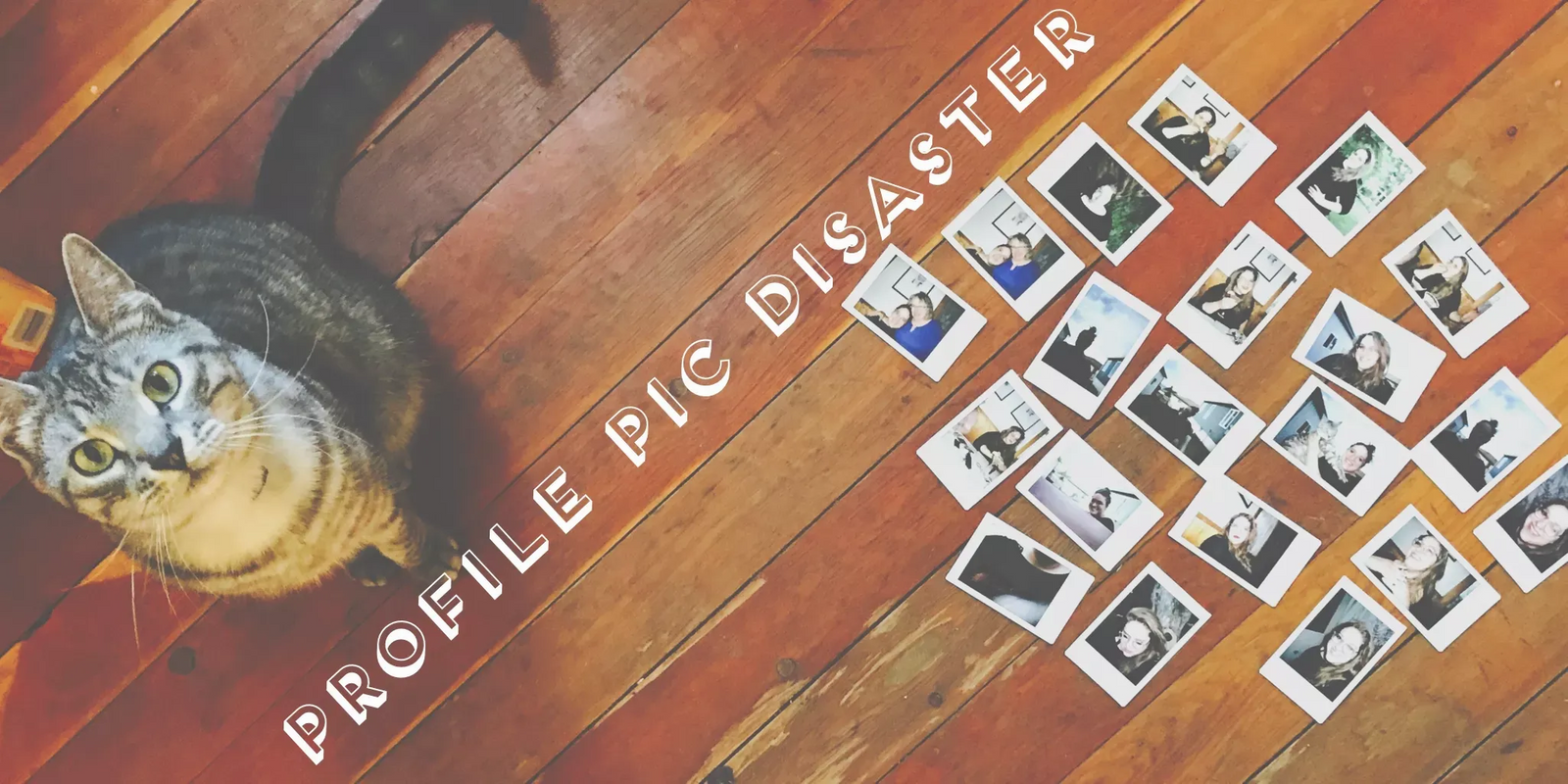 The Picture
Mom was running a bit late the day we decided to sign up, so I tried to get a few self-portraits ready for her to choose from. Having recently been gifted a Polaroid camera, I tried taking a few pics against my tree shower curtain (you know, because...nature), I went out to where I felt the most "naturey" parts of my backyard were and snapped a few pictures. And then a few more. By the time she came, I had effectively used up an entire roll of film on my face, and we both agreed that none of them were the right one for my profile. We tried taking one with my cat even, and it still didn't work. We decided to put the profile picture on the backburner.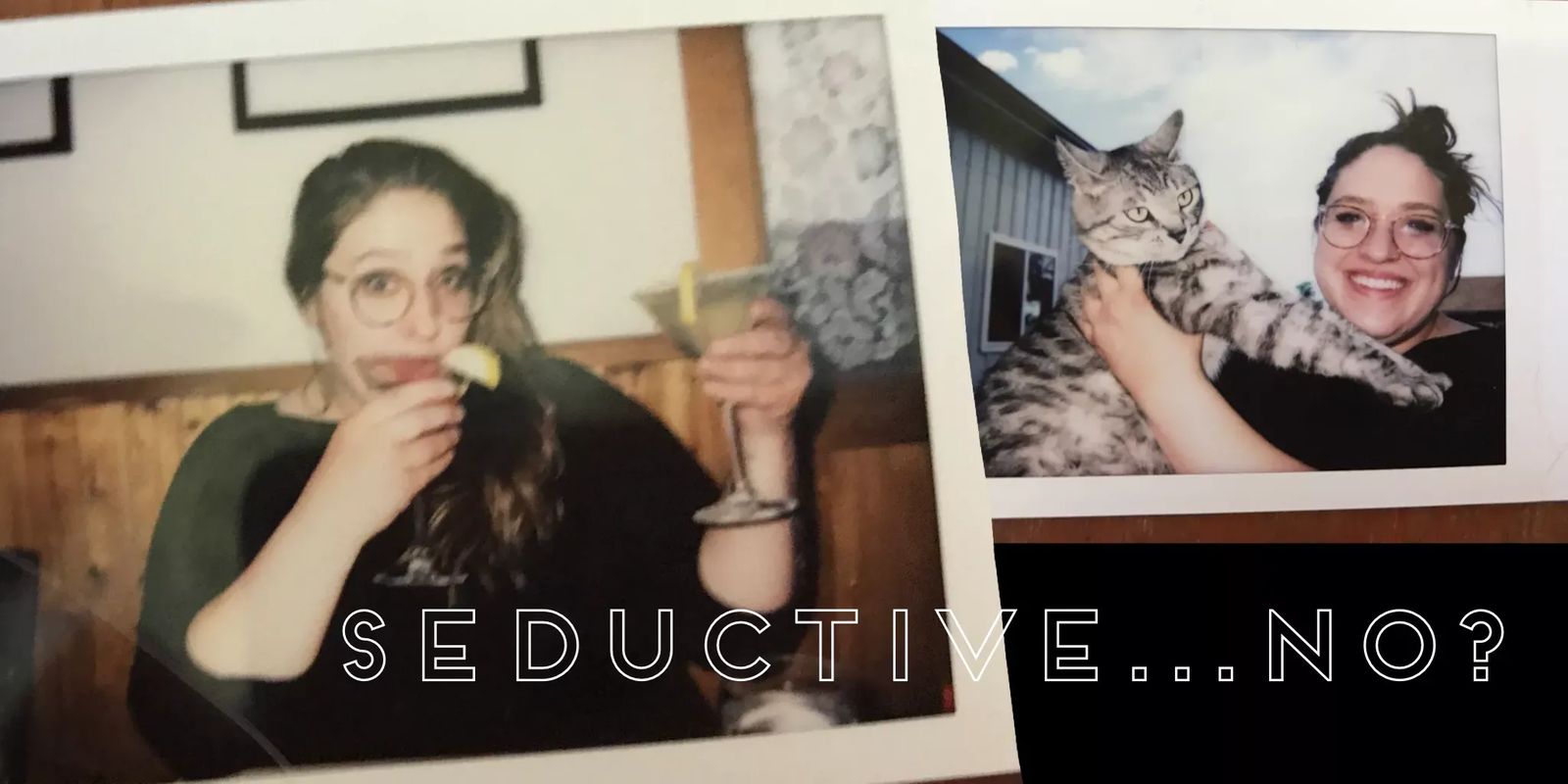 The Profile
I was given an alias, farmgirl73567463, with which I was to set forth and multiply. The first question was to give your profile a headline — sort of an at-a-glance statement of intention. Mom decided mine should be "Seeking Kind Ambitious Rancher" (as there were only 30 characters available, we could not include commas, which bugs the hell out of me).
We then had to complete a section that simply said to talk about who you are, what you like to do, etc. Mom took the lead and had me write first about my current corporate work life, and then about being raised on a ranch that had sheep, goats, horses, and hay, and that I love the country life and the farm is where I want to be. Mostly true — I love the farm, and I do want to live there again...eventually.
Mom asked if there was anything missing, and I said I'm the type of person that shows affection through touching, but we didn't want to put on my profile "Touch me!" as that seemed a bit forward, so we decided on simply saying that I love backrubs and enjoy people that love to hug.
Habits and Lifestyle
This section has 12 drop-down menu questions. What type of relationship are you seeking? Mom was a firm "friendship" proponent, whereas I could have been more on the casual-dating side...friendship it was. What are your religious leanings? We stuck with the ambiguous "spiritual." Drinking habits? As Tuesdays aren't typically considered a "special occasion", we decided to choose "Yes, sometimes." Employment — now this was a fun one. On Farmers Only, you get to be very specific with what assets you bring to the table (this is an abbreviated version):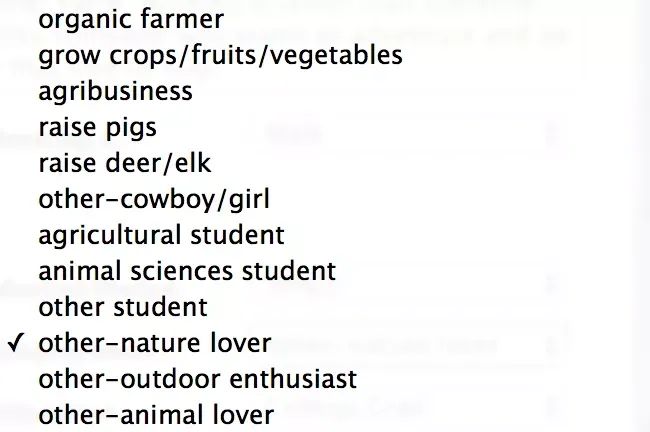 While I grew up on a farm, I currently live in town, so I just chose "Other-Nature Lover." And finally, the ever-present question of what your body type is. Now, I'm used to filling out questionnaires like this, and I feel it's best to be honest about who you are, so I have no aversion to saying I have "a little extra" or am "pleasantly plump." My options ranged from slim to Big and Beautiful, and so I asked mom how she would describe me, and she chose "the beautiful one." Perfect.
Your Ideal Match
When I was first considering signing up for the website with Mom, a part of me truly believed that she would have valuable insight into what makes a good man a good man. Having been successfully married for 30 years herself, she knows a thing or two about compatibility.
Mom described her ideal man as hard working, having a good sense of humor, easy going, kind, hard working, and a family man that loves animals — "Did I say hard working?". Yeah Mom, you did. She also mentioned he needs to be accepting of my friends. We tacked intelligence and good wit on at the end.
Aint nobody got time for someone who is arrogant, a braggart, self-centered, non-generous, selfish, grouchy, or — my turn now — not self-sufficient.
Off to the Races
When I was living in Minneapolis, willingly a part of the hustle and bustle of city life, I never dreamed I'd sign up for a site as hokey and Farmers Only. But since moving back to Central Montana three years ago, the charm of this community has made me swoon harder than any man has. People here are good. Really good. It's ironic, I spent years in Minneapolis looking for a man that was anything like the ones back home (although I am hot for man buns #sorrynotsorry) — here I am, in the middle of Montana, ripe with the fruit of these luscious Montana men. Yeah, I said it, luscious. So bring it on, Farmers Only. I don't have to be lonely.
Stay tuned for more stories on my dating adventures with Farmers Only...
other things you might like