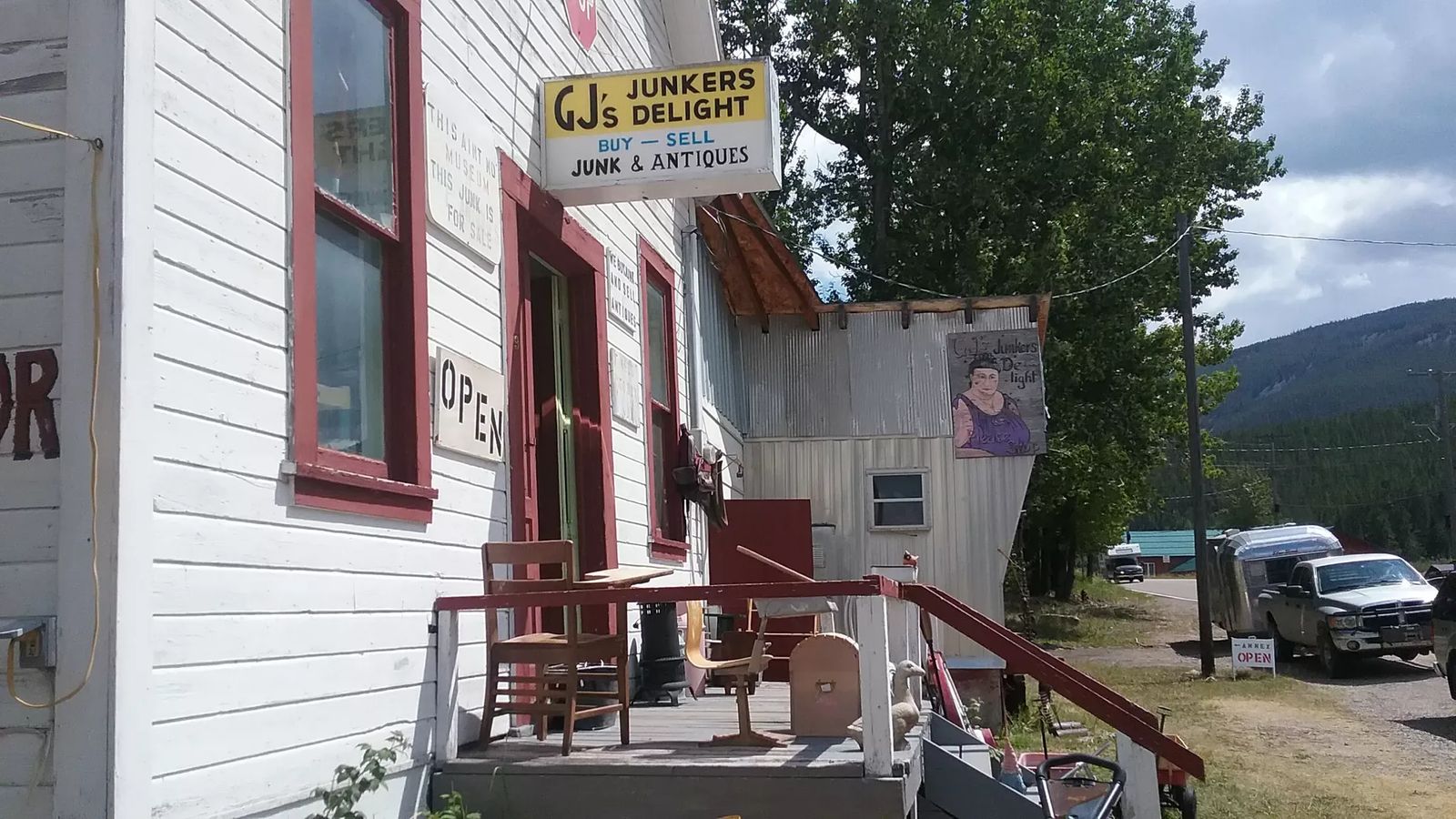 GJ's Junker's Delight
By LaVonne Limpus
Looking for a fun reason to get out of town this summer? Consider taking the beautiful drive to the middle of the Little Belt Mountains to visit the small town of Neihart. Known by Lewistown residents mostly for its proximity to the Showdown Ski hill, Neihart actually has a lot going on in the summer. This tiny town has approximately 51 residents, many of which are seasonal residents, as winters there can be difficult (picture getting to the grocery store on your snowmobile). Like its neighboring town of Monarch, you could blink and miss it because the town sits within the mountain pines and seem to be as much a part of the mountain as the trees themselves.
For many years now my mother, sister and I have made it an annual event to visit the Monarch/Neihart area, and one of our favorite things to do is to stop at a little summer shop called Junkers Delight. If you love junk, you will love this tiny shop. Situated in an old church, the tall ceilings only provide more wall space for more stuff. The shelves overflow with quality treasures for garage sale prices. It has everything from children's toys to antique farm tools.
The last time I visited GJ's, we were immediately greeted by the owner, GJ, as she was hustling off to do something while leaving her husband, Ray, in charge of the store. We discovered they are The Masters (and yes, that is their actual last name, and how fitting!). They really know what we junkers like and they know the prices that can sell it to move the inventory.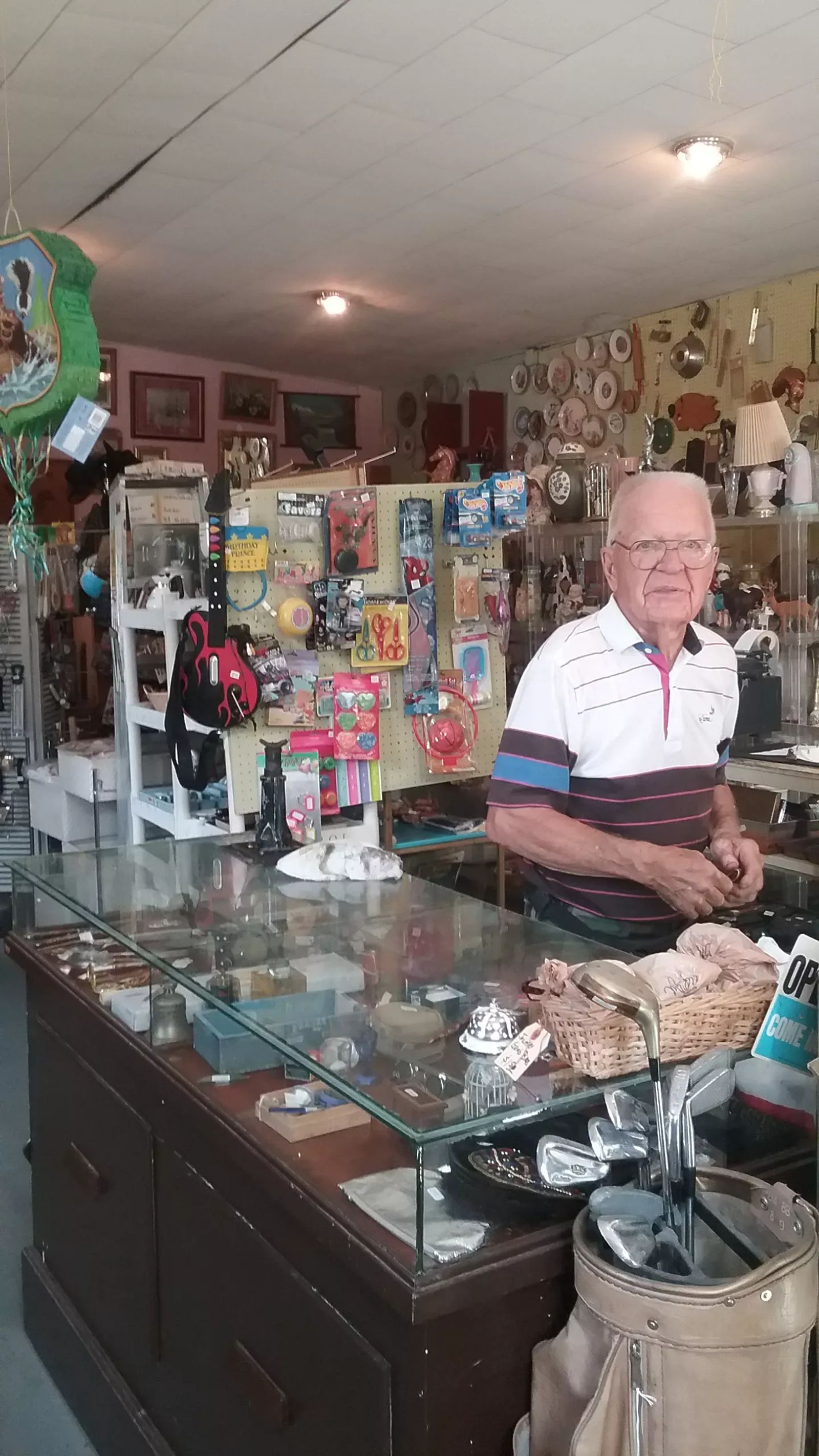 The couple lives in Great Falls, but also own a home in Neihart. They were spending a lot of time there "retiring" and so three decades ago, they decided to open a junk shop on the summer weekends between Memorial Day and Labor Day instead of sitting around watching TV. They could also see the potential for the business to be successful with the tourists and locals that were passing through. They have not been disappointed and the store does very well.
While I lost myself among the shelves, my sister and her husband visited with Ray about some hard to find military forts. He was very knowledgeable and offered many suggestions and tips as to the best way to access these places. He is a treasure trove of knowledge.
I later found out from GJ that they have owned and run the shop for over 30 years. When I visited with her she told me the two of them had been junkers for a very long time because it is a "disease".
"The cure, she said with a twinkle in her eye, is another pile of junk."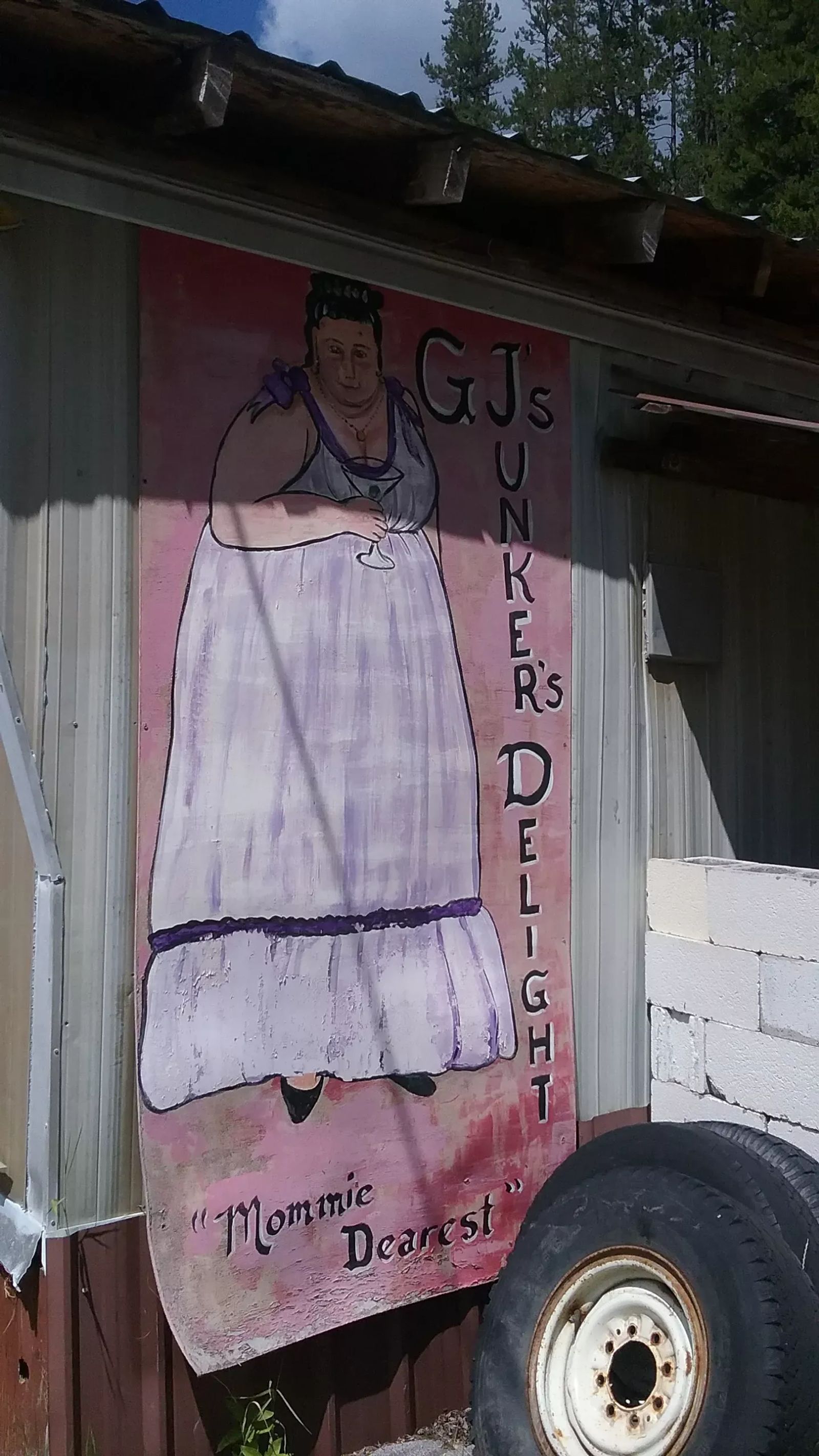 The best thing I've ever found at Junker's Delight was a pair of vintage cowboy boots with a turquoise toe. My mom, who collected owls, seemed to always find one or two of her treasured furry friends among the almost overstocked shelves. No space in the building is without a special kitch treasure and I have noticed the inventory moves off the shelves quickly — so I have learned the hard way, if you want it, grab it! There are out buildings overflowing with the good stuff too but, be aware, if you need to take a potty break you will be using an outhouse!
GJ said that she and her husband had been married for 65 years, which "should indicate about how old we are," so they are not online but they have many repeat customers. "Many people are like you," GJ said. "They come up yearly to the area and always enjoy stopping in." GJ continues with a laugh, "We run the store because it keeps a person's mind active, it gives us something meaningful to do; we will stop when the hearse comes by."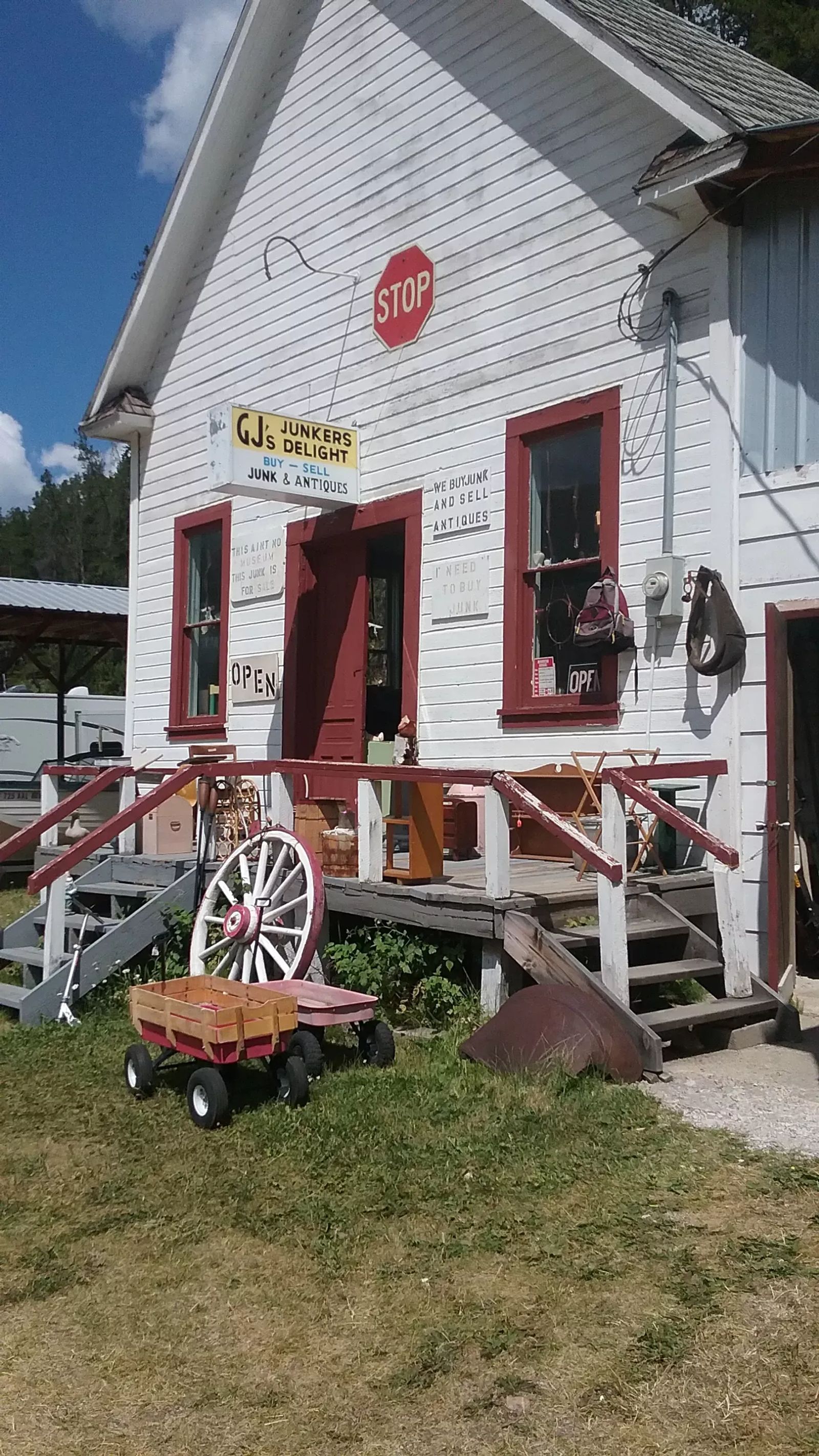 When my mom passed in 2014, my sister and I just didn't think we'd have the heart to make the trip without her. But while on a hike a few miles away this summer, we thought it would be nice to check in with The Masters. We new we'd made the right decision when, upon arriving, we noticed there were two hurricane lanterns for sale standing sentient on either side of the doorway. Both were large owls. We grabbed them immediately taking it as a sign that we had mom's blessing to spend time among the treasures without her.
If you love treasure hunting, you will love GJ's Junker Delight. The prices are low and the inventory is fun and ever changing. The GJ's is open on Saturdays and Sundays from Memorial Day through Labor Day and on holidays from 11-5 pm. Oh, and like many small businesses that harken back to a simpler time, they only take cash!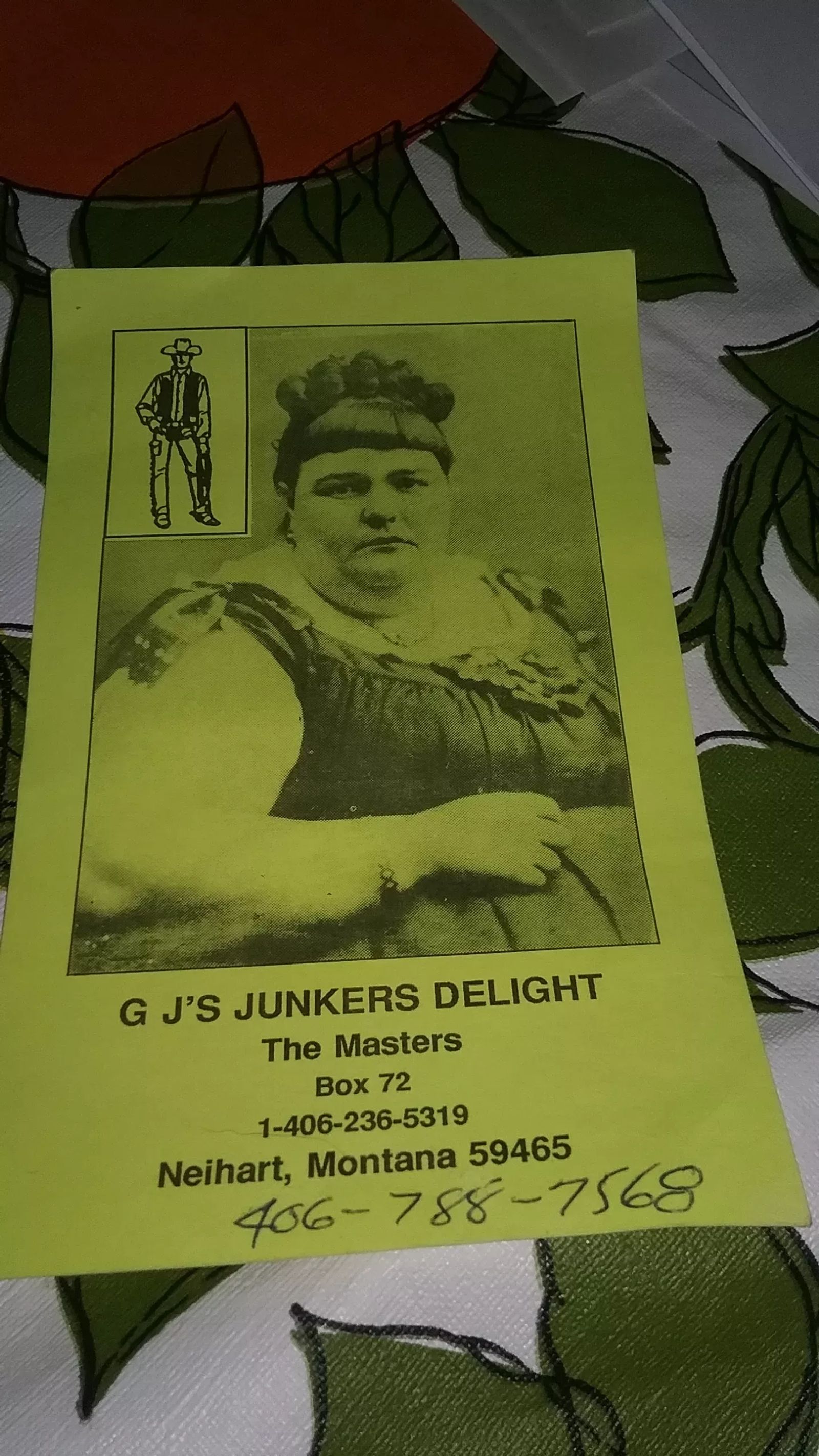 other things you might like