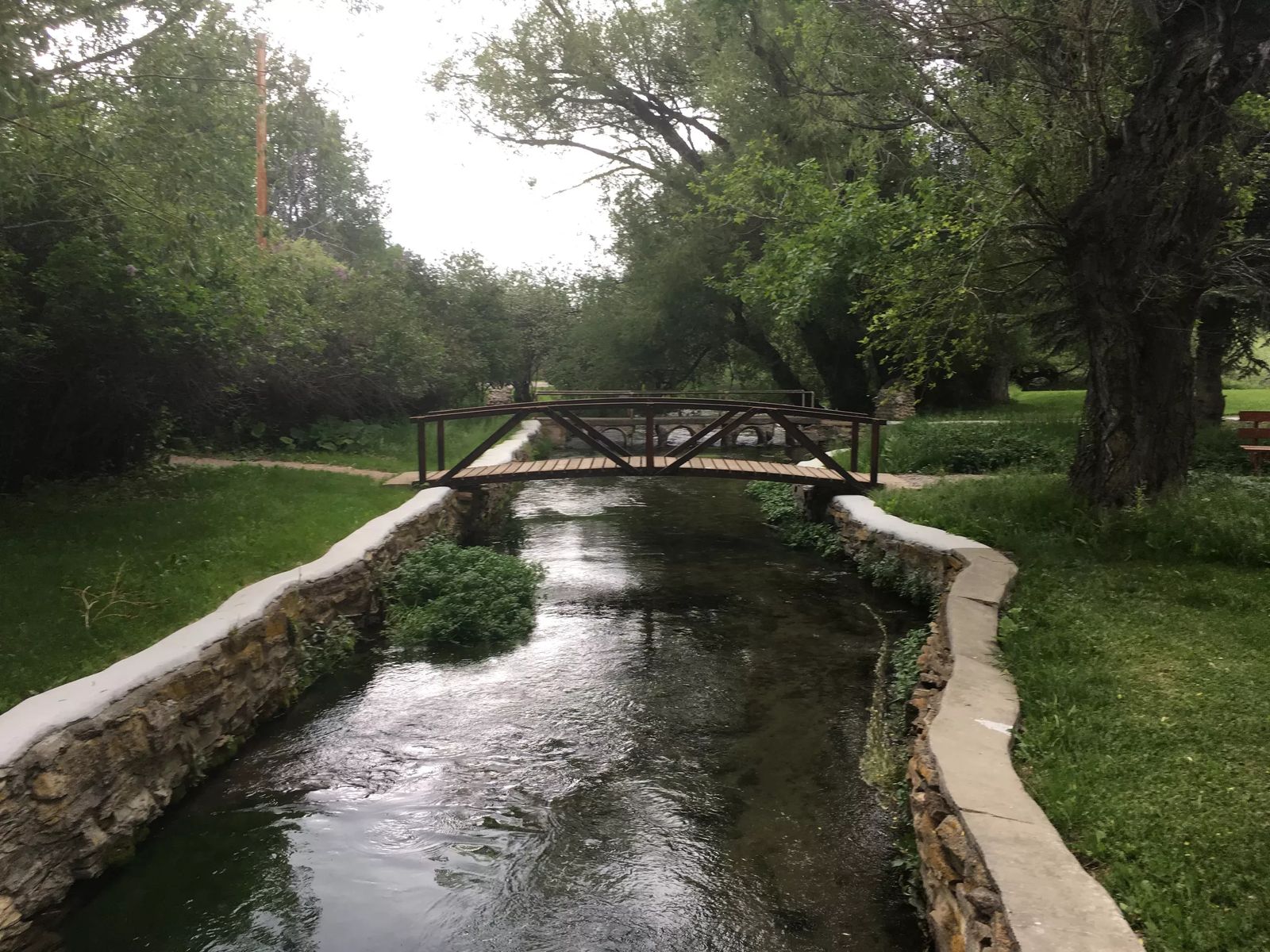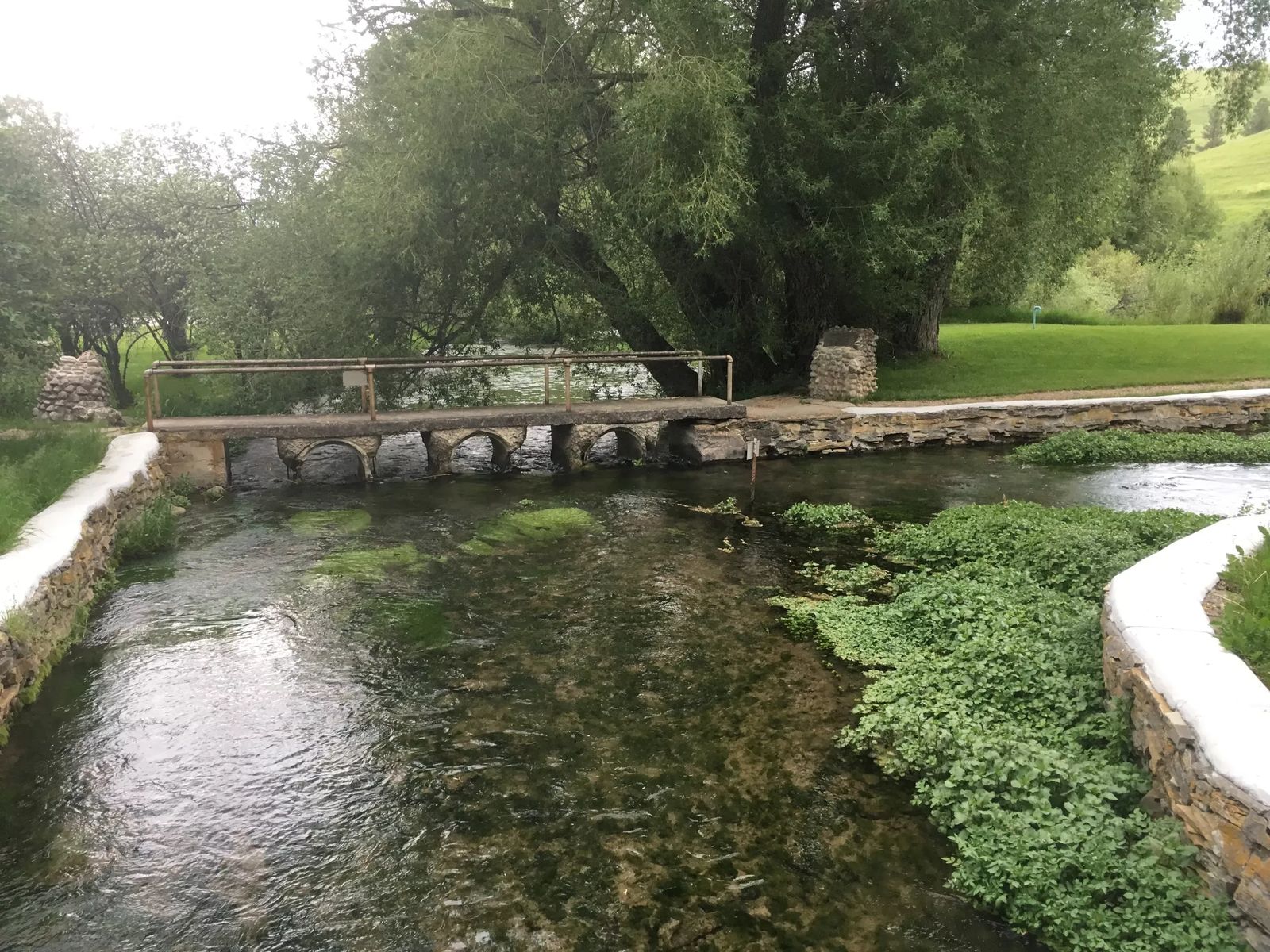 The first thing you'll notice when arriving at the park is a large shelter and picnic tables surrounded by lush grass and trees. This pavilion is great for a quick afternoon picnic, or it can be reserved for the day (with a $20 fee) and is used for everything from wedding receptions to retirement parties. Just north of the picnic area, the famous Big Spring Creek cuts a cool, bubbling path through the greenery. For a relaxing evening walk, follow the dirt trail that runs over the bridge and across the stream to tour the rest of the park.
Continuing on that path for about a quarter mile will take you to Montana's largest cold-water trout hatchery. In this part of the park, visitors can view the outdoor raceways where juvenile rainbow, Yellowstone cutthroat, and brown trout are raised. A highlight of the hatchery for kids (and, if we're being honest, adults too) is the outdoor round pond, where you can purchase a handful of fish food to provide a treat for the nearly one dozen huge trout that are kept in the pool.
After visiting and feeding the fish, be sure to finish exploring the walking loop. The second half of this short trail will take you to stone bridges and ponds built nearly a century ago. The bubbling springs, aquatic plants, mossy concrete, and flourishing trees make for a picture-perfect scene that seems to have come straight out of a fairy tale. What's more interesting is that Big Spring Creek, which runs through the park, provides water for the entire city of Lewistown, with very little purification needed, which isn't hard to believe once you've seen how clear and clean the water is.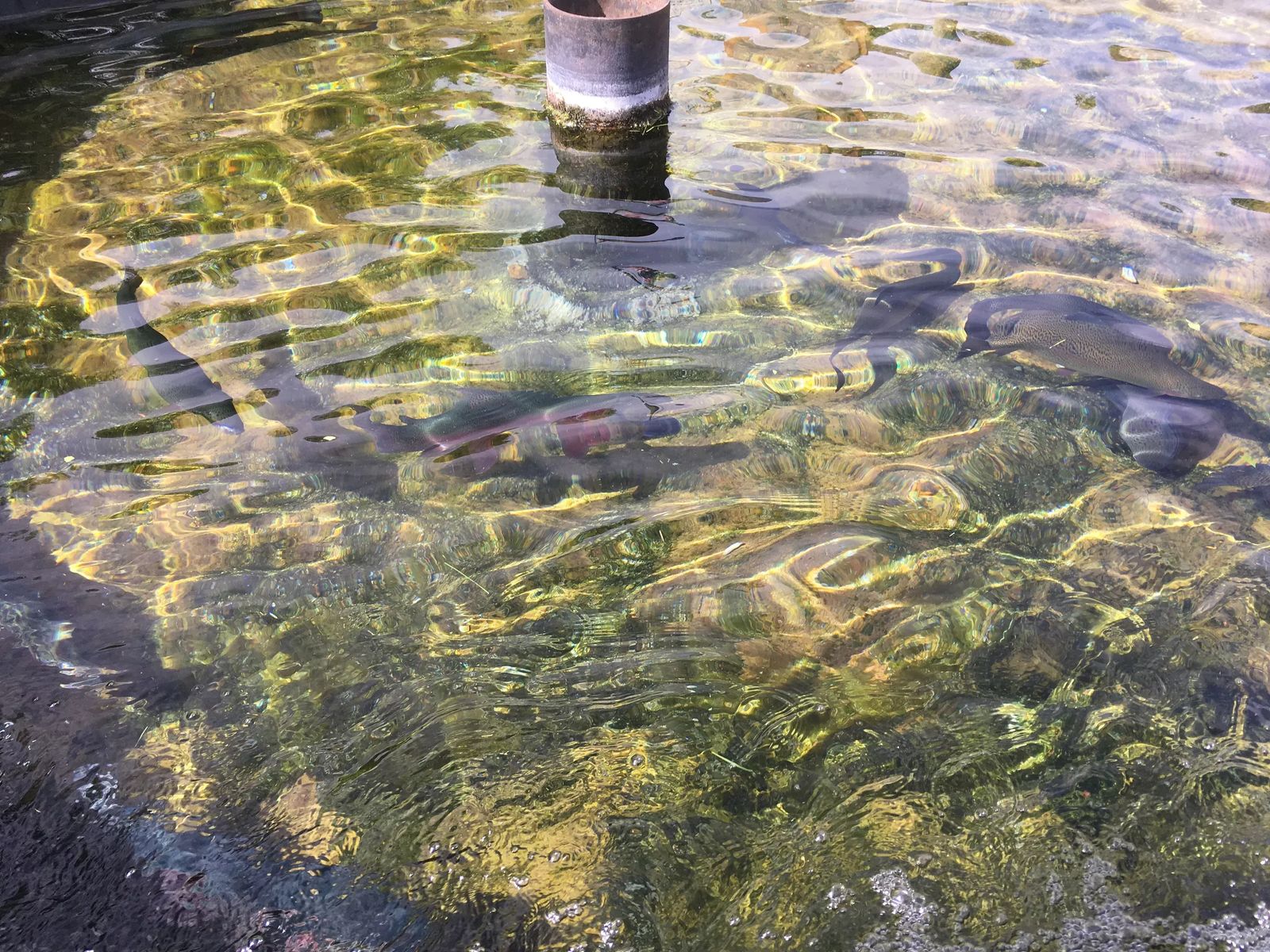 Although the hatchery and park are open 365 days a year from sunrise to sunset, I would certainly suggest finding some time to explore here before the temperature starts to drop, so you can enjoy all it has to offer. Big Springs Trout Hatchery is an incredible backdrop for company picnics, date nights, family pictures, evening walks with friends, and so much more. It's just one more hidden treasure to explore in Central Montana.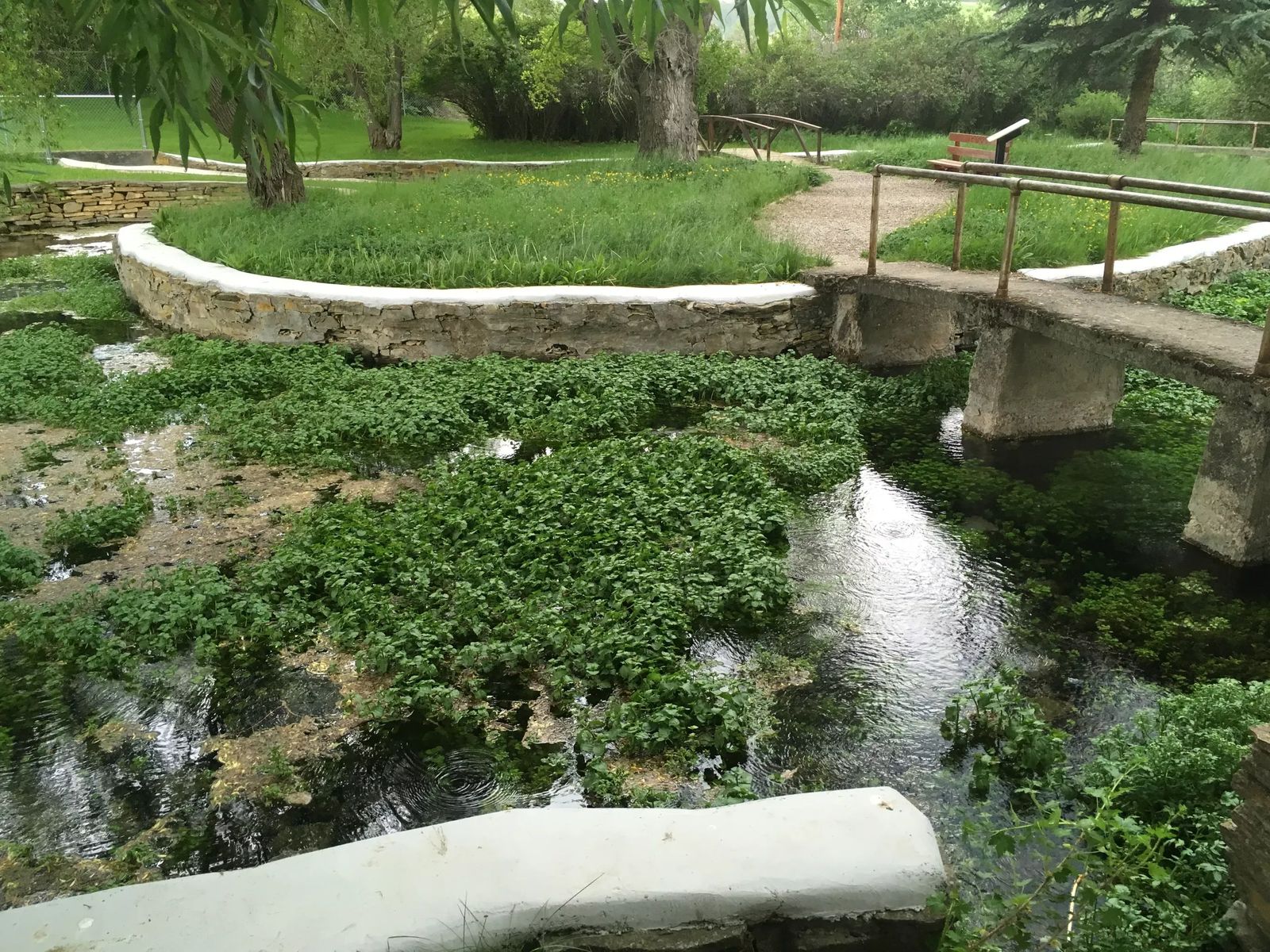 other things you might like