Slippery Ann: Even When the Elk are Quiet
By Meggan Cirrincione
Recently, my family and I made our annual pilgrimage about an hour north of Lewistown, along the Missouri River to Slippery Ann. This is where elk gather on the CMR Wildlife Refuge during the rut in September and October. The peak time falls about mid to late September, but as with everything in Montana, it depends largely on the weather. We like to hit it up on a week night, leaving about 5-6 p.m., packing a picnic dinner, and coming home right around dark. I had never heard the screaming bugle of a bull elk until that first trip to Slippery Ann, and it was one of those moments you never forget. This trip never disappoints.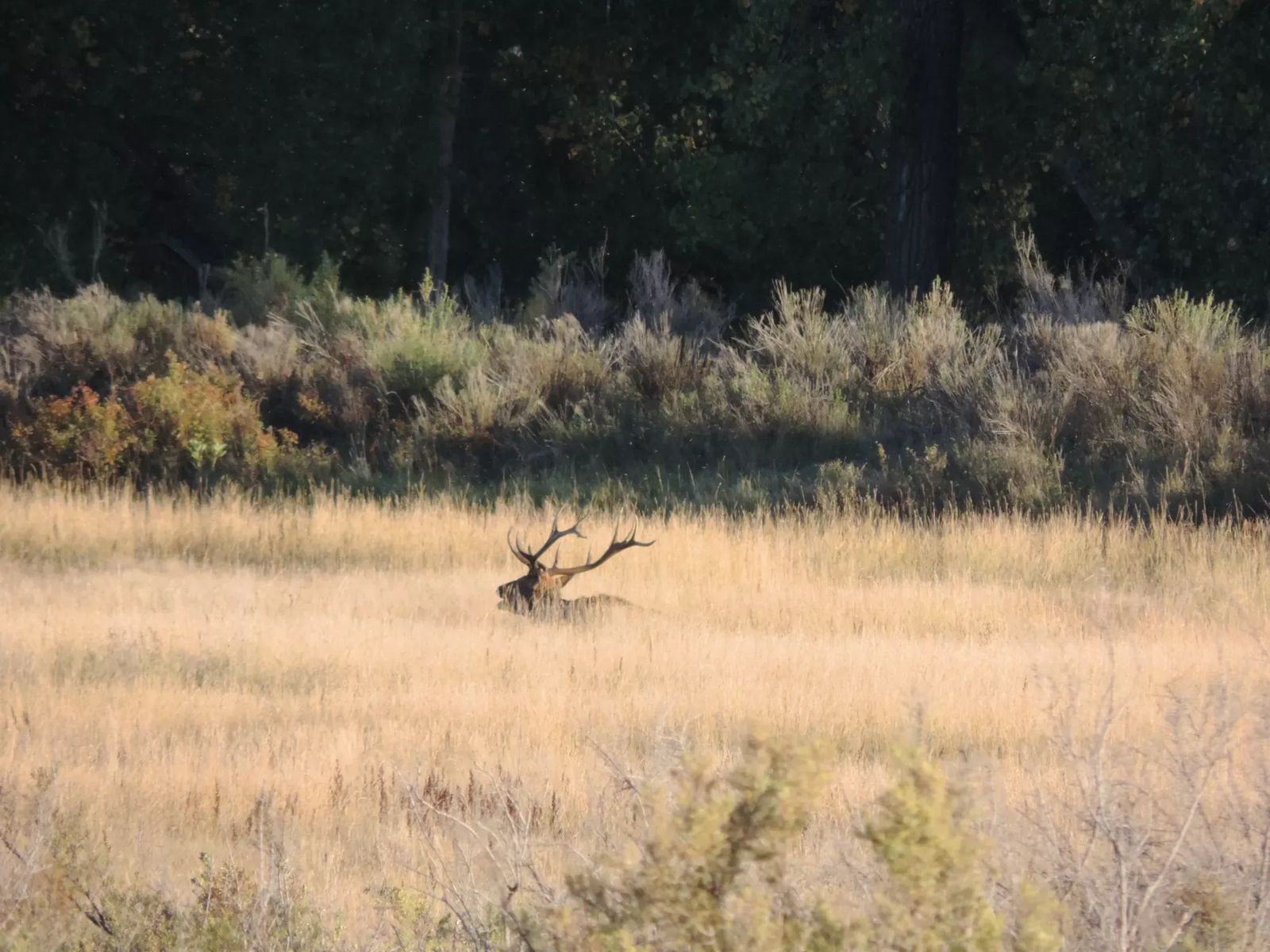 Born and raised in South Central Montana, I am not a hunter. I know, I'm a rare beast. My husband on the other hand, moved to Montana with nothing but a thousand dollars, his truck, and this wild dream to hunt big game. He ended up as a packer and guide for an outfitter in the Scapegoat Wilderness, and by the time I met him, he was guiding about half of the year. When I was looking for jobs, one of the prerequisites for my husband was that there had to be ample hunting and fishing nearby, and Lewistown definitely has fit the bill. Since I am not near the outdoorsman my husband is, Slippery Ann has ended up being a happy middle ground for us and one of our favorite places to go as a family. Rare is a place you can watch a whole herd of elk during the rut from the comfort of a warm car, toddler and baby in tow. In fact, on a busy evening at Slippery Ann, you will see families and friends perched in lawn chairs, spotting scopes and cameras in hand, clouds of mosquito spray (depending on the night), grills smoking on tailgates, RVs lining the upper road, and according to some lore, the occasional viewer throwing back a few beers or setting up the porta-potty box for their brief stay. It can be a little redneck fabulous at times - which is part of what we love about it. Sometimes I wonder if the elk really come back to their stomping grounds at Slippery Ann out of mere instinctual habit, or if perhaps, they are just as amused by their human observers as we are by them.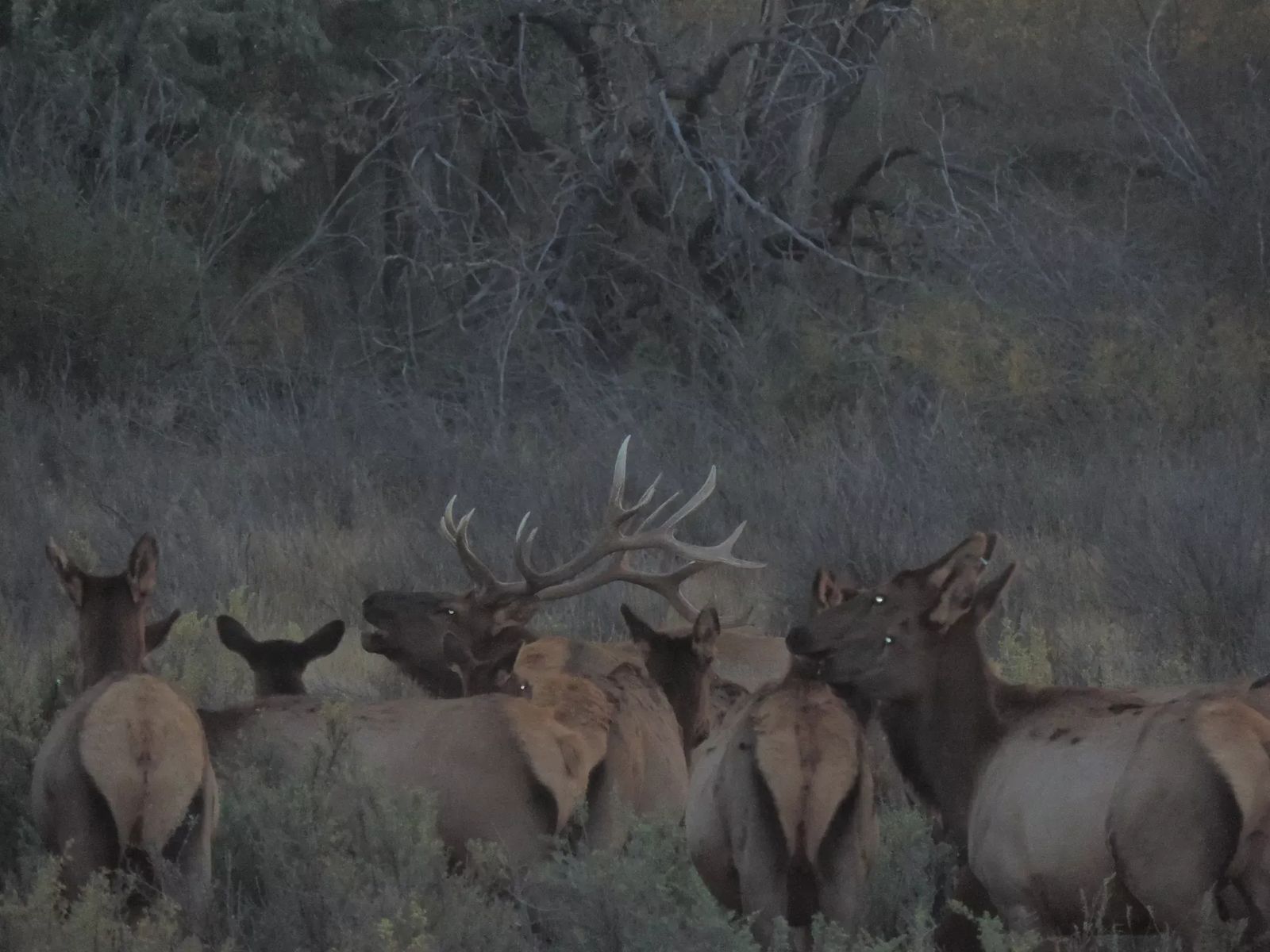 Over the last few years, I have enjoyed learning about and observing the elk in their natural habitat and rhythm, and I secretly adore watching my husband's childlike wonderment over the massive, untouchable creatures. On last year's trip to Slippery Ann, however, I had my greatest revelation regarding the mating rituals of elk. I watched the bulls running around to try and keep their little harems of cows out of reach from the other bulls, and I am not sure why this hadn't occurred to me before, but all of the sudden I was chuckling to myself: what a clever yet evil tactic it is to hunt the male of the species during the months when their hormones are raging, making them such vulnerable prey. As a fan of the Romantics who always sought lessons from nature, I thought to myself: 1) this ploy is actually ingenious, and 2) it has universal implications. I was so entertained by this discovery, I felt it necessary to share with my husband. For the rest of hunting season whenever my husband was feeling frisky, I pointed my index finger and pulled my thumb back, letting out a monumental "Bang!" that lead to his downfall and lots of laughs.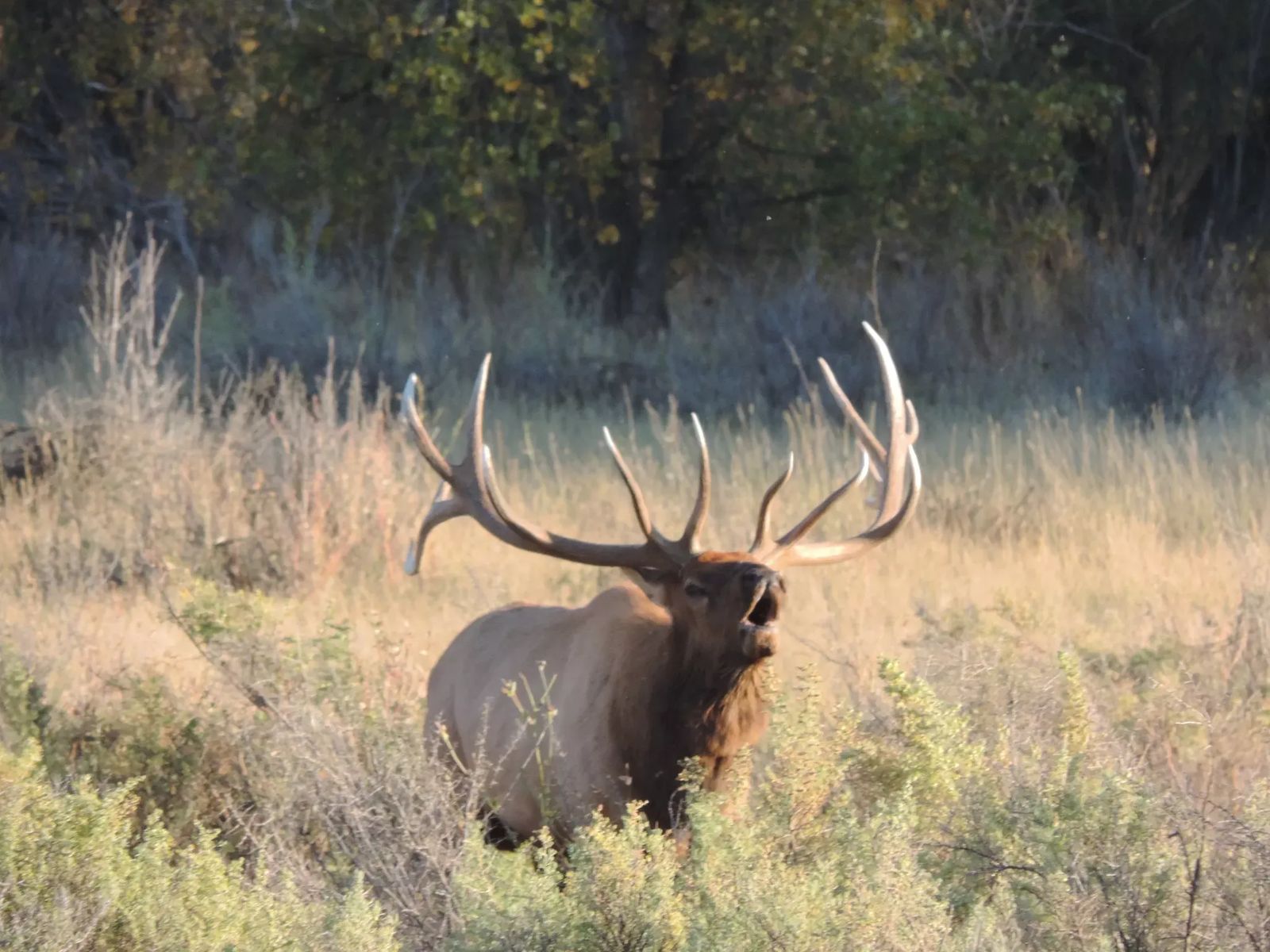 I still have not had a primal urge to hunt, but this year, I saw my future pass before my eyes as our three and a half year old started in: "I want to shoot one; I want to eat the heart;" And, "I hear the marbles," as the nine bull elk of the evening grunted and gurgled. I am used to being a "hunting widow" this time of year, but I realize the mountain muses are now luring my son away as well. As we sat quietly and watched the ebb and flow of the herd as they grazed, we fielded questions such as whether or not he could touch the elk. Someday, I will miss him also on those long hunting weekends, but I also love seeing him and his dad so rapt with these powerful animals and know it will be such a special bond. I am just thankful our baby girl has to hang out with me for the next few years before she is possibly swept away by the call of the wild too.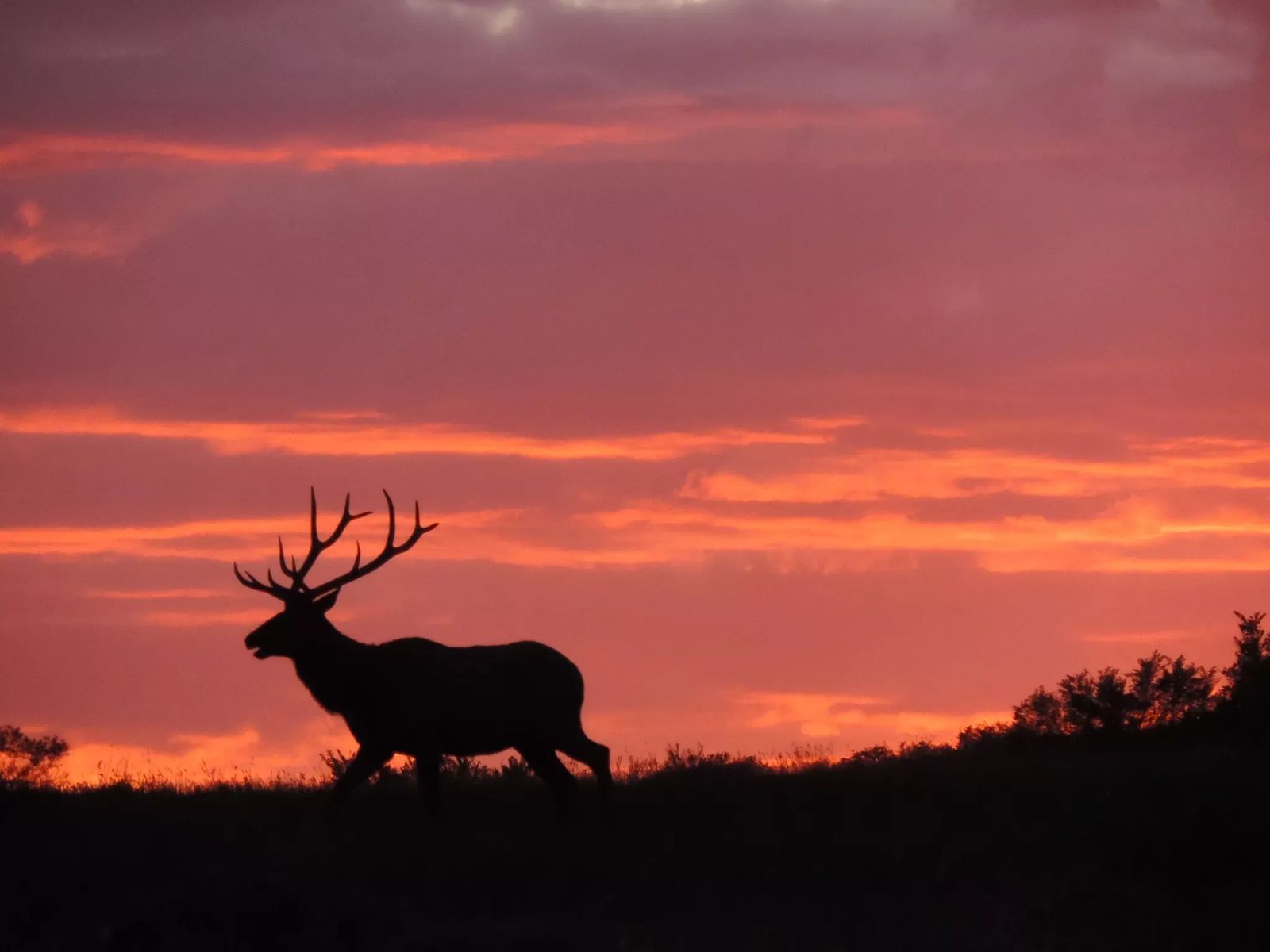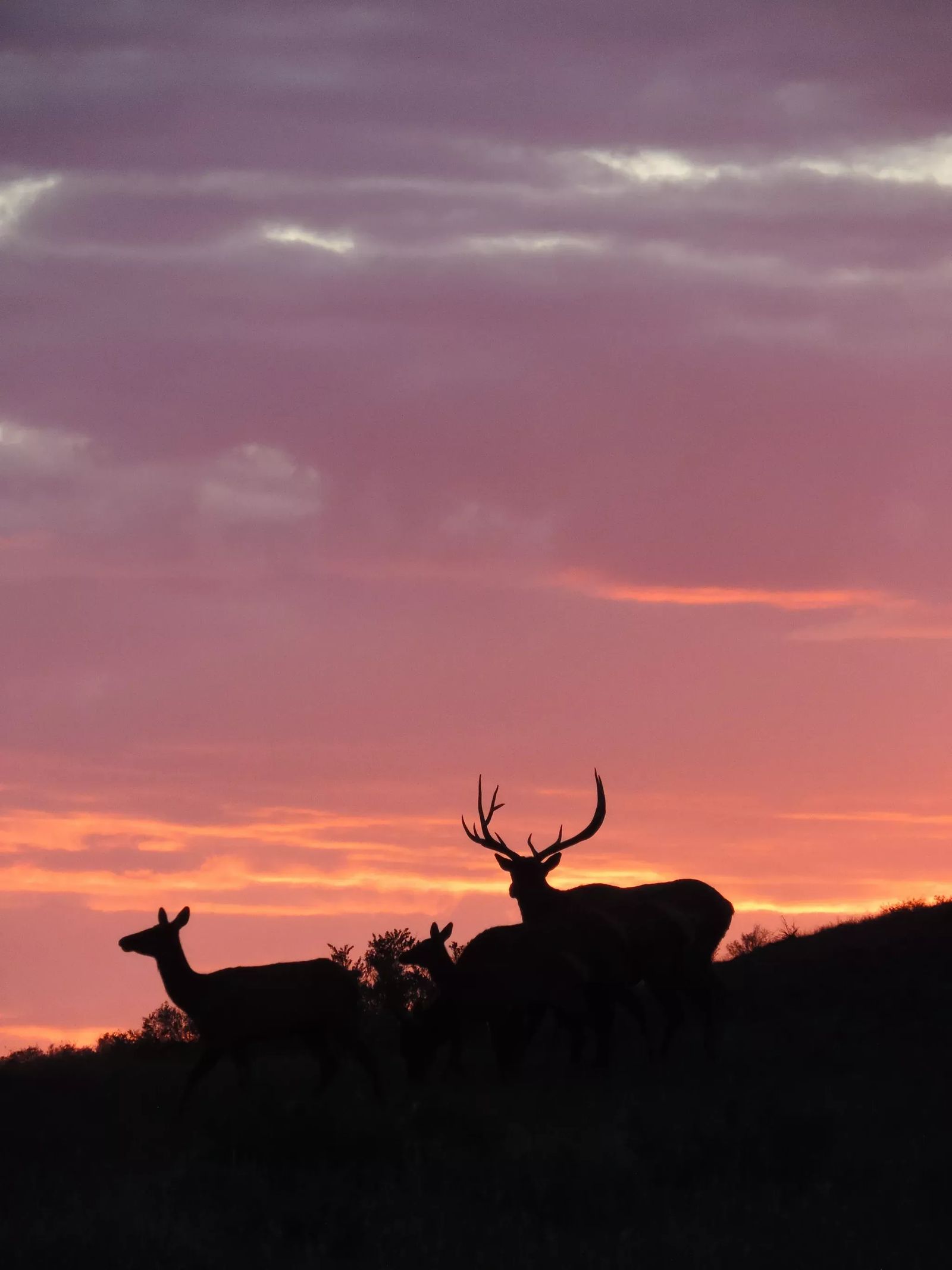 Even though hunting isn't my gig, I love fall and enjoying the fruits of my husband's hunting obsession. Since meeting him, I have also learned to appreciate how much skill and intricate strategy is actually involved in hunting elk and other four legged game. This year's lesson at Slippery Ann involved theoretical calculations of how best to stalk a bull in this kind of terrain, with the wind blowing this hard and in this direction. And my more serious inquiry as to how elk and deer see at night was met with: "They have really good eyes."
Then as we sat listening and watching the herd, I hear him mumble, "Oh man."
"What?" I asked, afraid I had just missed something really cool.
"Did you hear that growl?"
Turns out I did not (shocker!), nor did I know he was still referring to special grunts of the bulls. But as I looked up, I could see he was jonesing, dreaming of possibilities, of the solitude of the mountain, of the magnanimity of life. He understands a language I can't even pretend to hear most of the time. He hikes crazy miles in the fall scouting, and he has eyes like a hawk. I imagine it as an almost spiritual experience, and I try to savor knowing that part of him even if just for a moment. Me, my terrible eyes, and my irreverent intuition for what is happening when certain smells and noises pass by will never commune with nature in the same way he does during this season, and that's ok. Because every fall when we make this short journey to the Breaks, we share something special as a family whether it is a picturesque landscape, the quiet before a window-rolling bout of flatulence, or an inappropriate joke. Most years we witness a spectacle of cracking horns as the males duel. One year, we watched a handful of cows and a six-point bull come off the ridge right at sunset, smears of pink, mauve, lavender, and orange hues framing the silhouetted behemoths. Another year, we pulled in to an overlook and were engulfed in the cool, earthy scents of fall rain as we viewed a massive complete double rainbow cresting over the Missouri and the limitless miles of the Breaks. And this year, as the last bits of afterglow left nothing but dark shadows, we watched as the majority of the herd meandered across the road just 30 yards in front of us as if to say goodnight before bedding down. It's just one of those places and experiences that is worth it, even when the elk are quiet.
other things you might like