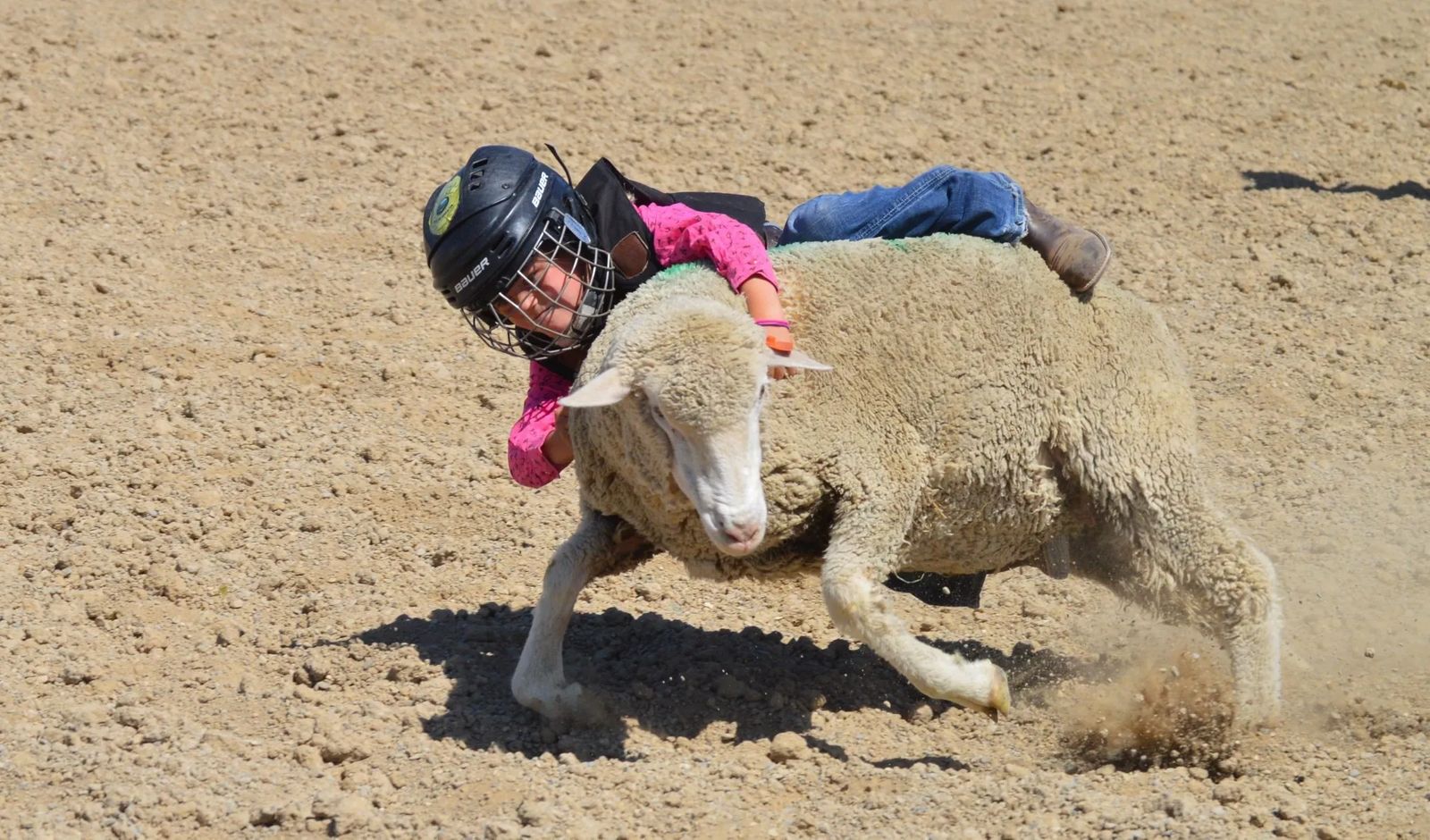 Mutton Bustin'
A rider steps into the chute and prepares for a ride that will last only 6 seconds. It's a familiar scene in rodeo, but in this case the rider is a child between the ages of 5 and 8 and the bronco is a sheep.
The CMR Stampede Mutton Bustin' features children between the ages 5 and 8 and under 70 pounds riding sheep out of a chute and into the arena. Anything goes, and usually does, as contestants hold on as long as they can!
Online registrations are only being accepted for this event.