Lewistown Skating Rink
Lewistown's outdoor skating rink is located in Frank Day Park near the swimming pool.
Events, such as hockey games, are scheduled each week during the winter months, but most of the time the rink is available for public use. It may also be rented for parties or special events.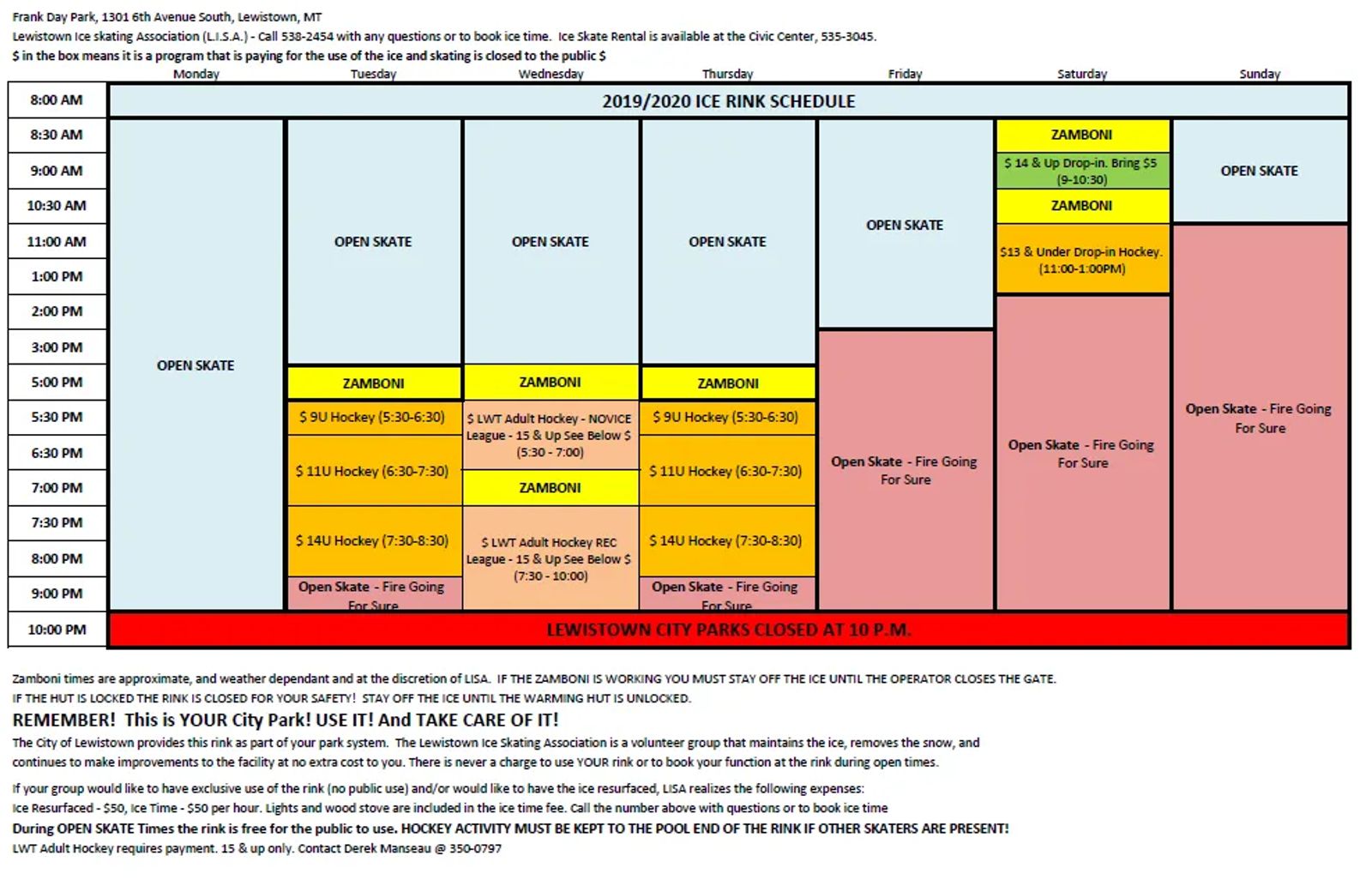 Other Things You Might Like