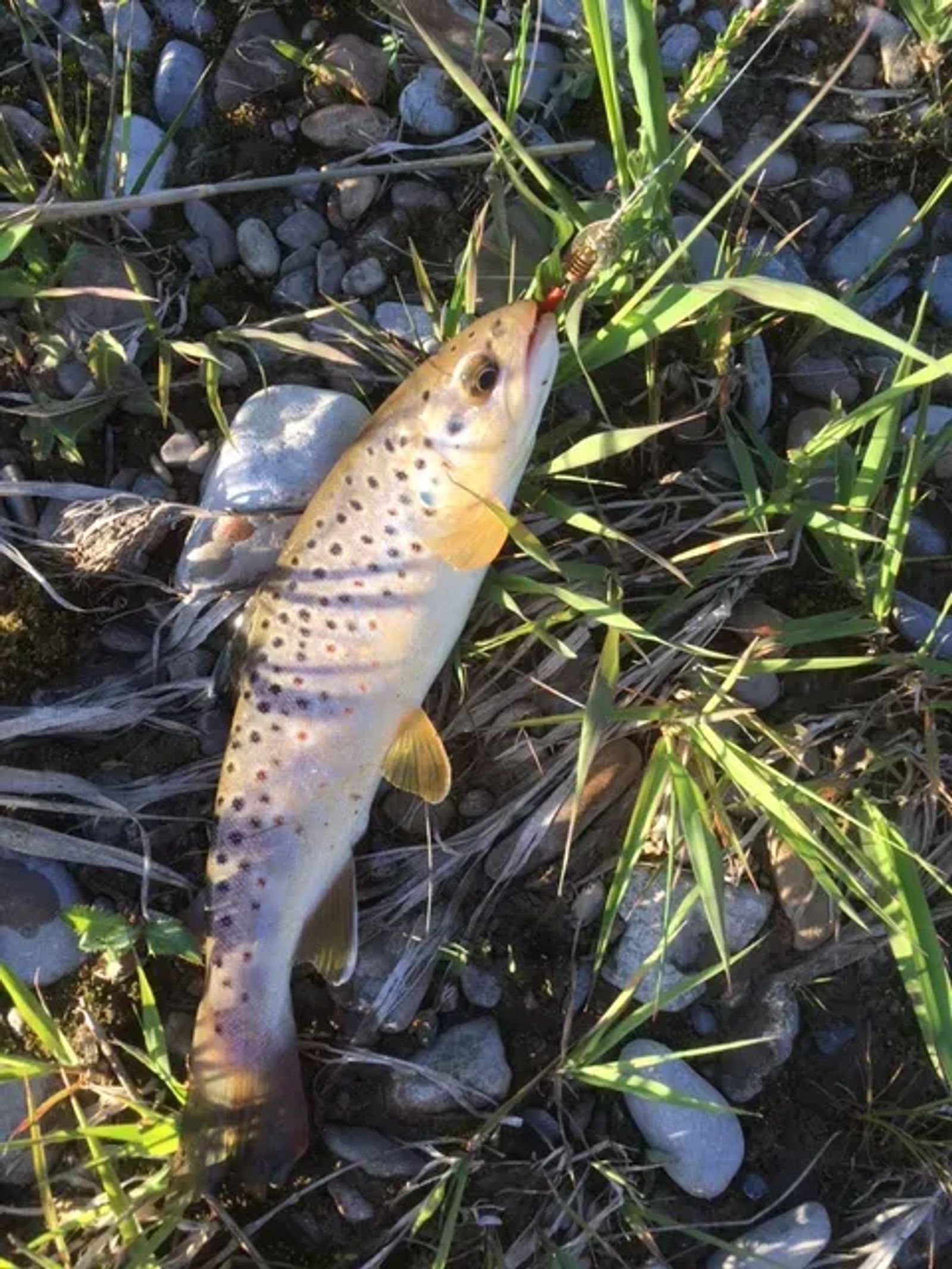 When you think of fishing in the Big Sky State, A River Runs Through It probably comes to mind. But don't be fooled into believing the only prime fishing is west of the divide. With our cool, clear water and gorgeous mountain scenery, Central Montana holds some incredible hidden gems that are just right for your next fishing adventure.
I should tell you that for this blog, I employed some outside help (a.k.a. my spouse), because even though I enjoy a good afternoon of fishing every now and again, I'm certainly not as avid as my husband. (I'm pretty sure he could live happily along a riverbank with nothing but a fly rod in his hand and a dog by his side.) So rest assured, these recommendations are field tested and fisherman (and woman) approved.
East Fork Dam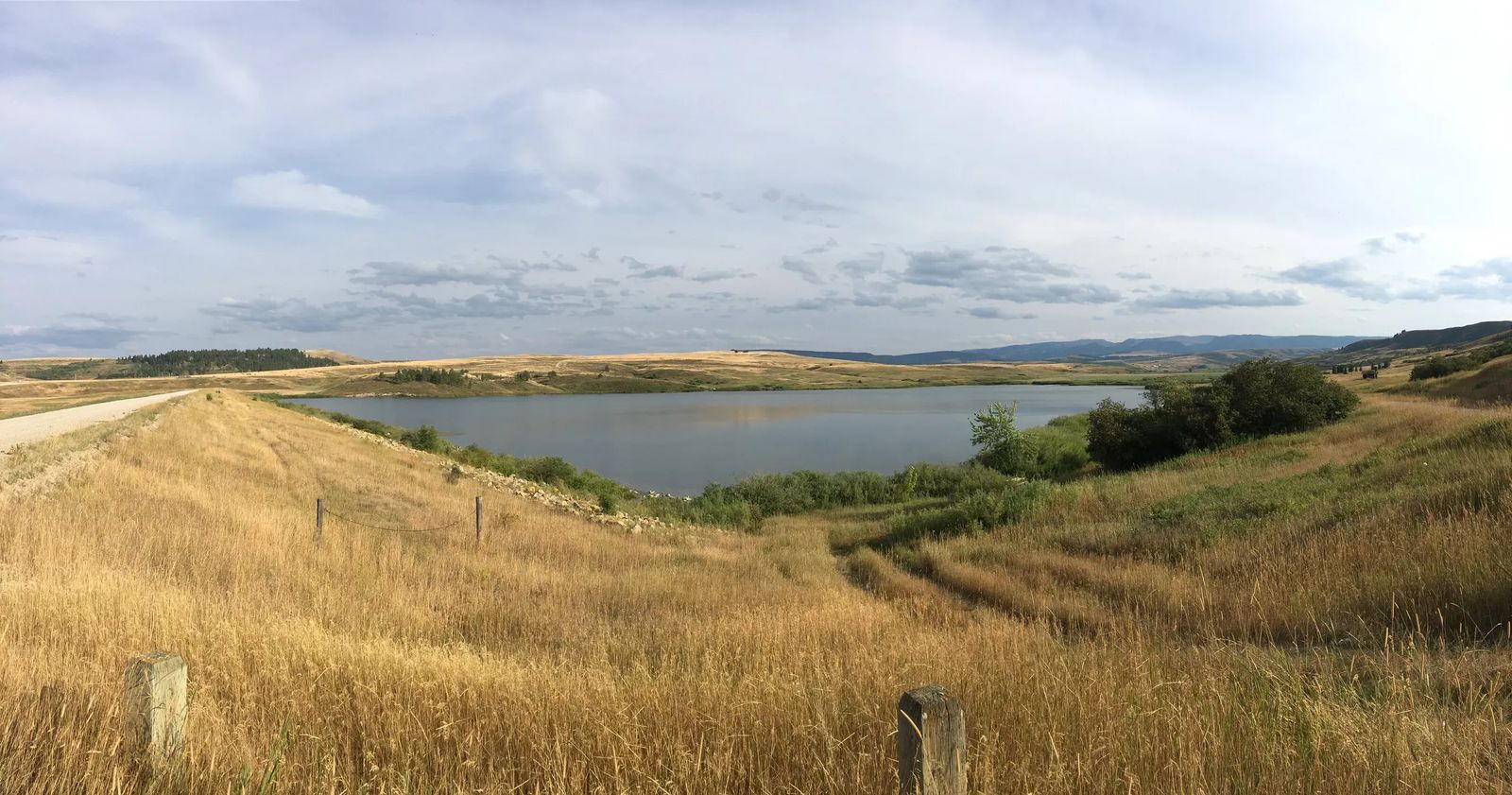 If you're in the mood for a quiet, lazy afternoon where you can sit back with your hook in the water, East Fork is your place. This reservoir can be found 11 miles southeast of Lewistown, near the little town of Heath. There's a boat launch on site, but no wake is allowed (which helps maintain the relaxing atmosphere), so this could be the perfect opportunity to try fishing by canoe or kayak. Don't let lack of water vessel stop you from fishing here though, because you can still make a good catch from the dock or dam. In the deep water you'll find northern pike and perch, which makes this fishing hole unique to the other spots on this list. Because of the reservoir's depth, spinner or bait fishing is recommended. And, if you still have an itch to fish after the weather's cooled down, East Fork Dam is great for ice fishing too!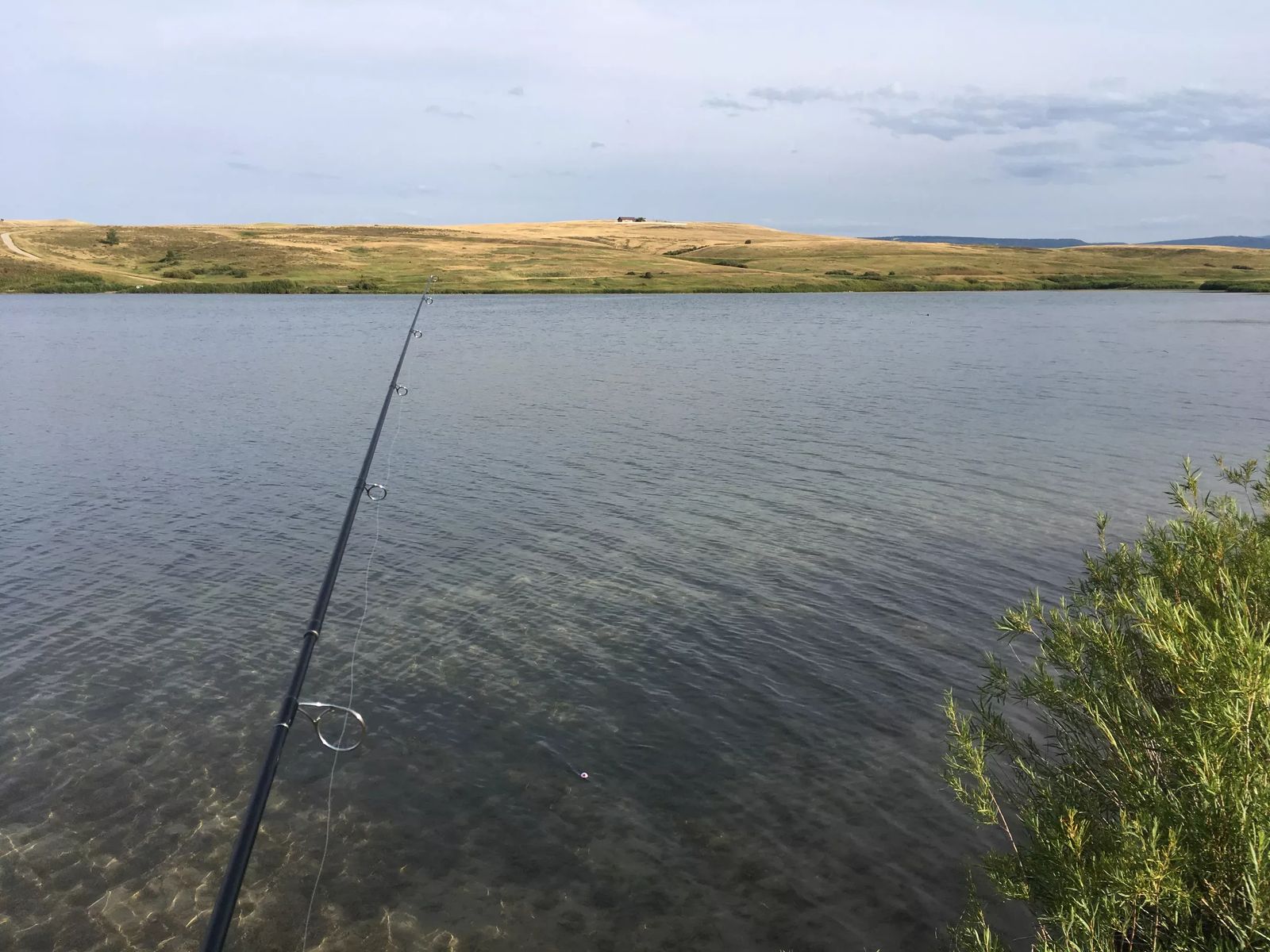 What my husband likes most about it: the opportunity to catch pike and perch, which is harder to find in our corner of the world.
Hatchery Fishing Access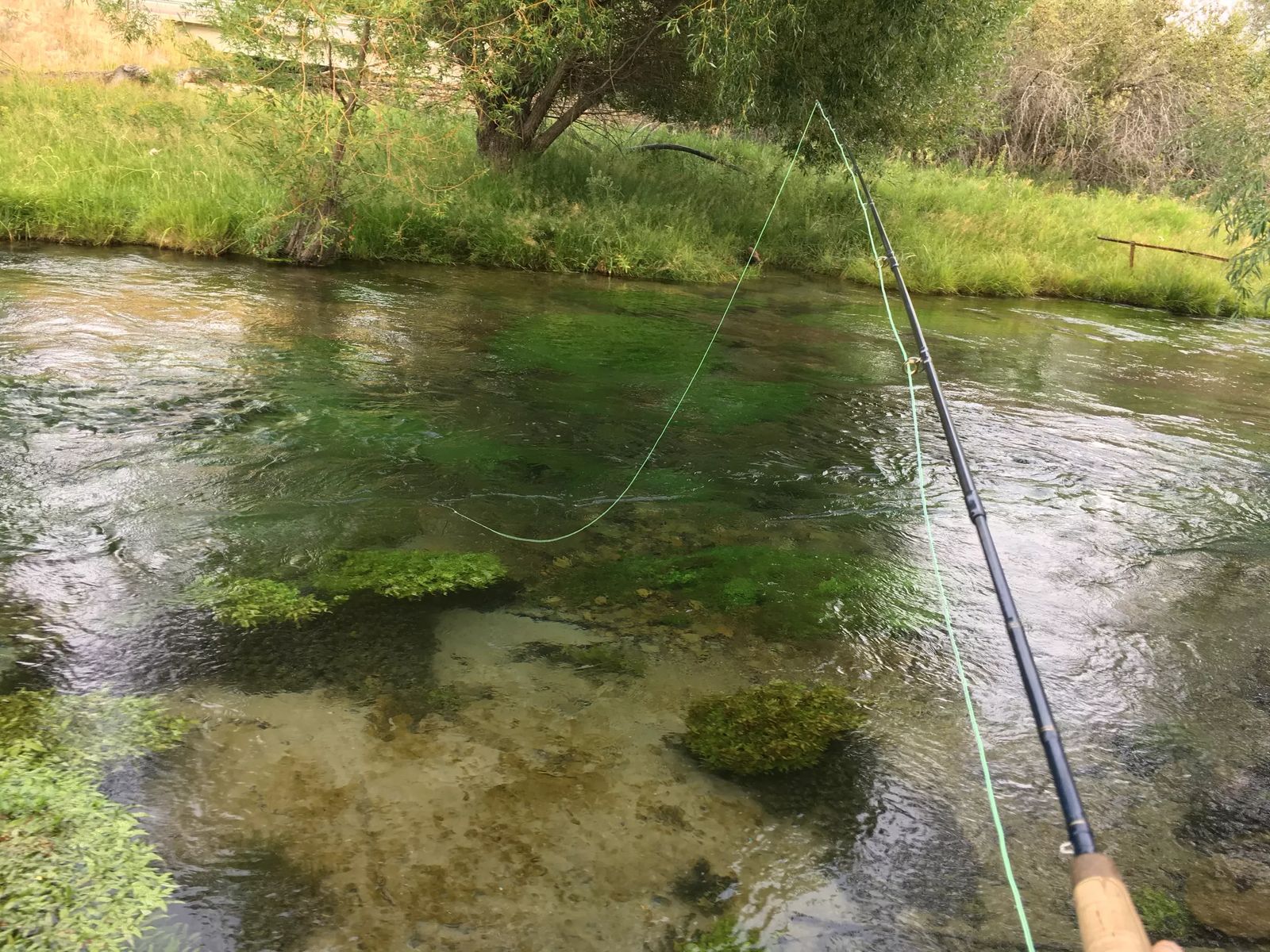 In a previous blog, I wrote about one of my favorite hidden gems in Central Montana, the Big Springs Trout Hatchery. And just north of that park, you can go fishing in the same gorgeous scenery. The water is crystal clear and adorned with trappings of aquatic vegetation, creating a picturesque, refreshing atmosphere. It's best to use your fly rod here, but you'll have to choose a spot carefully because the banks are lined with willows and chokecherry bushes (which add to the charm of course). These peaceful waters are home to plenty of rainbow and brown trout, but what really stands out at this location are the springs flowing upstream of the fishing access. These springs are just warm enough to support aquatic hatches year round, which makes for good fishing even in the cool season.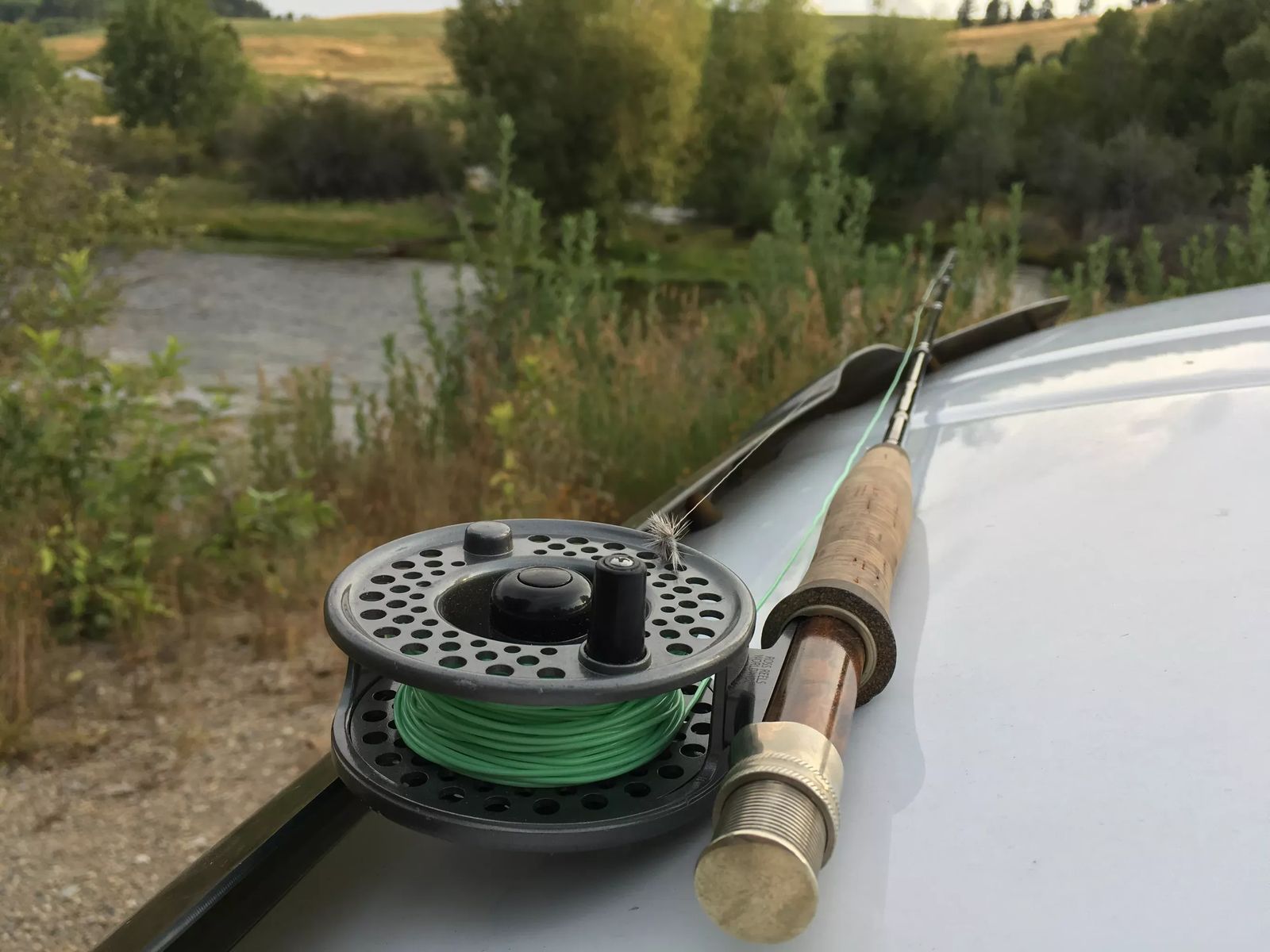 What my husband likes most about it: the perfectly clear water, which is, to use his word, gorgeous.
Reed and Bowles Fishing Access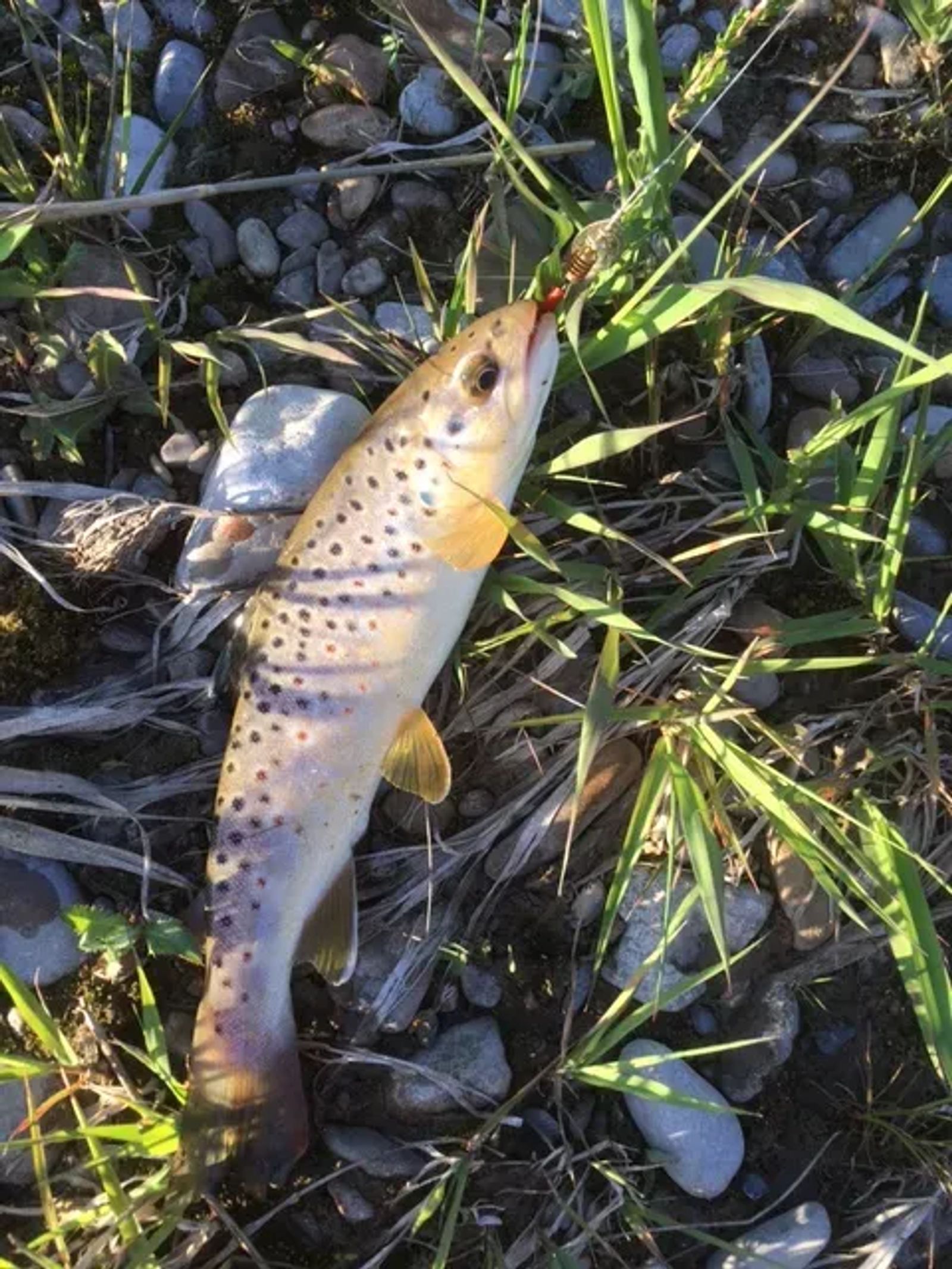 Just north of Lewistown, along Joyland Road, is one of my husband's favorites places for an afternoon fishing excursion. This stretch of Big Spring Creek has a multitude of excellent access points, and its model riffle-pool-run pattern makes for ideal fish habitat. With so many great spots to cast a line, you might have trouble deciding where to start. My husband recommends crossing the irrigation ditch that runs by the parking lot, following the trail southwest through a grove of trees, then going another fifty yards to where the river turns north. Here, you'll find a clear, deep pool just waiting for a hook. The variety of pools and runs at this location mean you can spinner fish or pull out your fly rod to reel in a healthy trout or whitefish. As with the other fishing holes on this list, the scenery is incredible. But Reed and Bowles stands alone for its abundant wildlife. Beautiful birds and skittish deer make their home along the banks, and you might even catch a glimpse of a swimming beaver. Be sure to explore the banks here and find your own favorite fishing hole amongst the lush trees and cool water.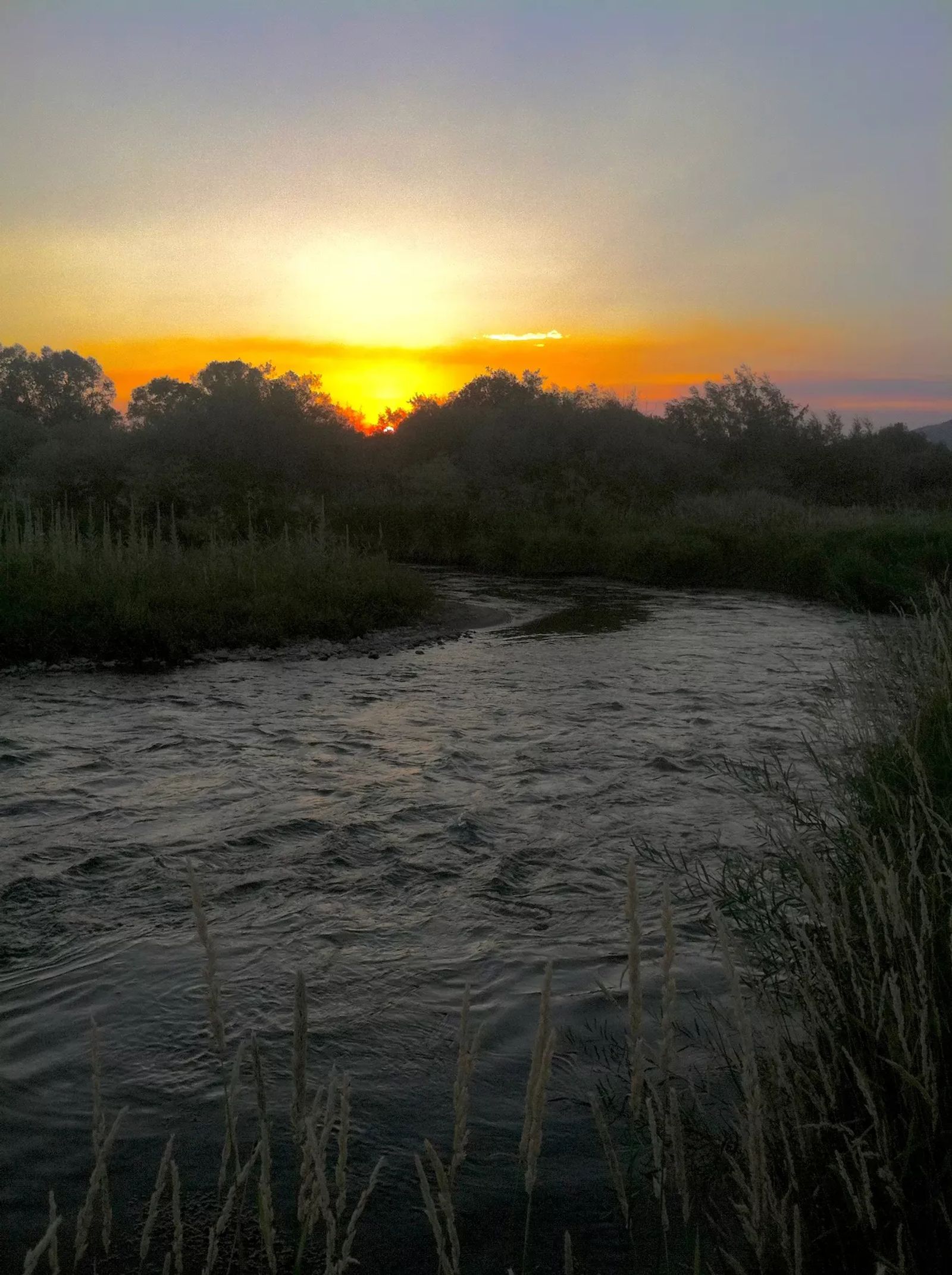 What my husband likes most about it: low-traffic area, quick and easy catches.
other things you might like