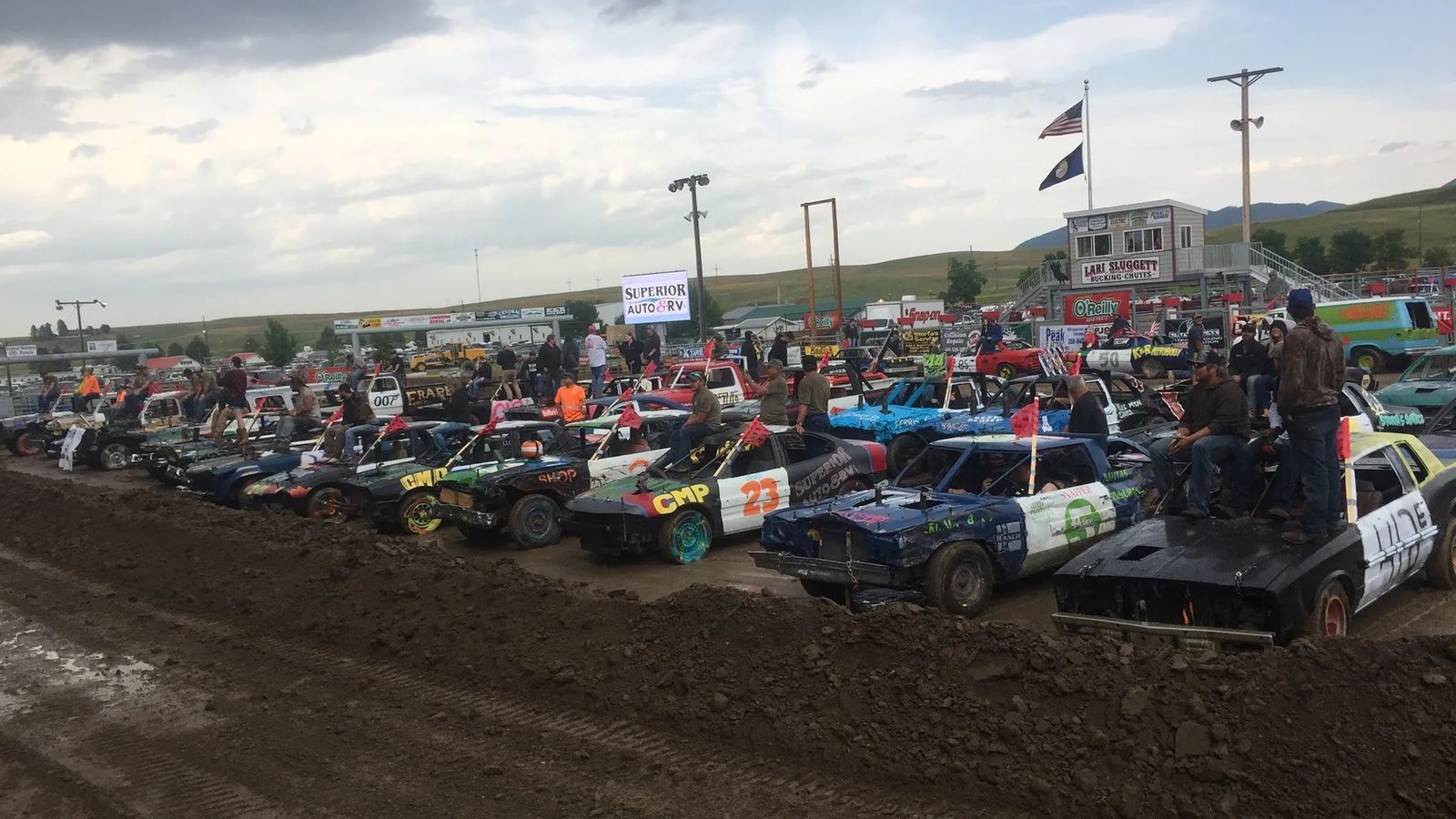 Central Montana Derby Club
The Central Montana Derby Club provides a hard hitting demolition derby each year during the Central Montana Fair. We have drivers and fans from all over the state traveling to Lewistown in anticipation of an exciting metal smashing evening of fun for the family. The event features full size weld cars, 2WD trucks/vans/suburbans, 80's chain, and herby cars. We continue featuring the youth tractor pull finalist as one of the youngsters pedals their way to claim the annual Youth Tractor Pull Champion title.
HOW TO GET INVOLVED
Contact Dylan Kelly at 406-366-5161 or Alyssa Yaeger at 406-366-6615, or visit the website or Facebook page.
VOLUNTEER OPPORTUNITIES
The day of the event we are always looking for volunteers. If you would like to help contact Dylan Kelly at 406-366-5161.
REQUIREMENTS AND RESTRICTIONS
An individual has to be 16 years of age to be in the pits for any reason, whether it be as a driver, pitman, or volunteer.
Other Things You Might Like