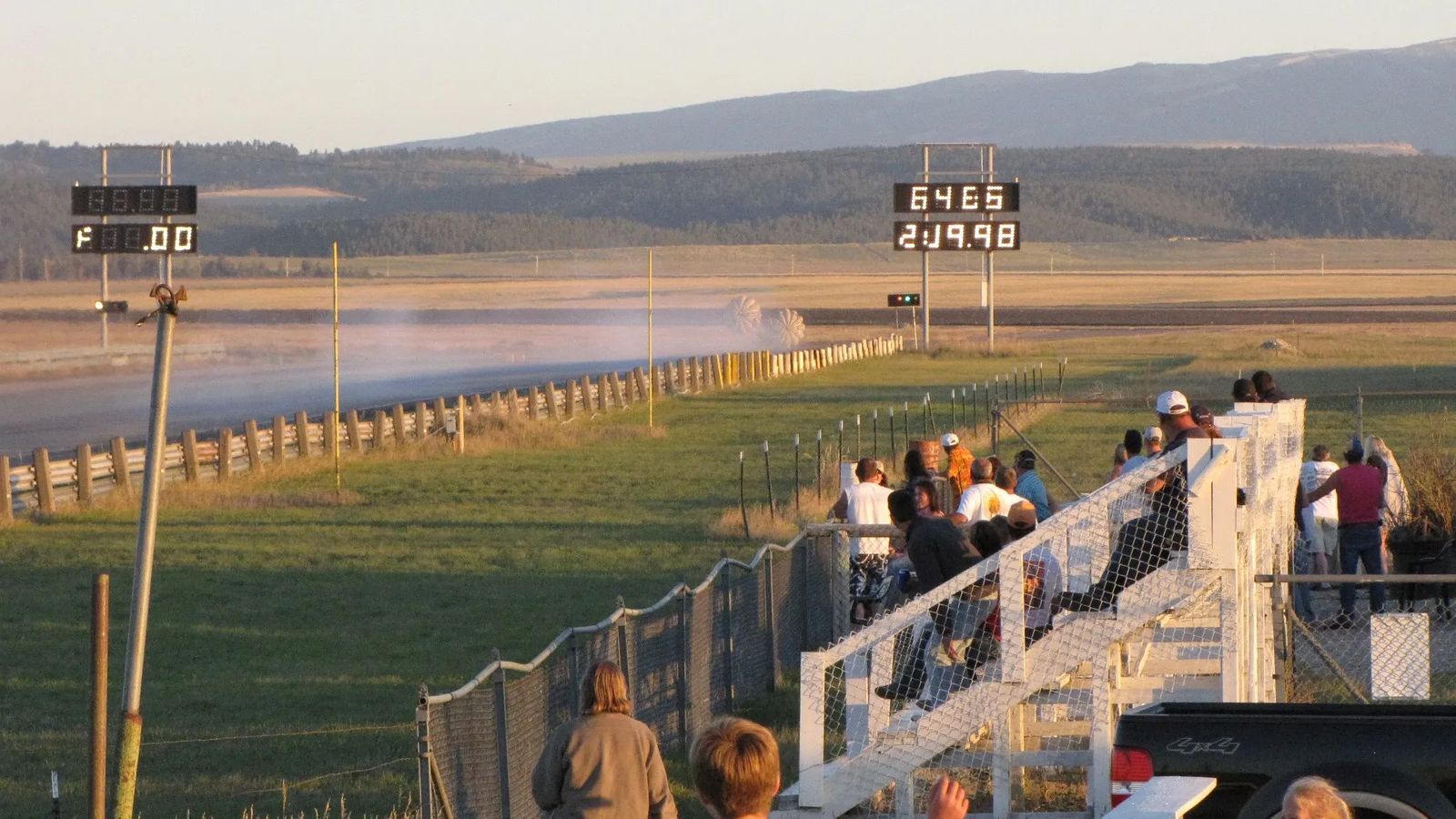 Lewistown Drag Racers Association
We are a non-profit group that runs the oldest drag racing track in the state of Montana.
Lewistown Raceway has been around for over 60 years; we are the oldest track in the state. We are all volunteers that keep it going, we have a love for fast cars, burnt rubber, and the smell of race fuel. We hope to be around for another 60 years!!
HOW TO GET INVOLVED
You can get a hold of us on our Facebook page or you can call 350-3074.
VOLUNTEER OPPORTUNITIES
We have a race once a month starting in June and ending in September; we need volunteers to help run the race day activities.
REQUIREMENTS AND RESTRICTIONS
To become a member of Lewistown Drag Racers Association all you have to pay is $10 once a year. No previous experience needed. You must be older than 14 to work on race weekends. Other than that a love for fast cars is a plus.
TIME COMMITMENT
We meet the first Monday of every month in the basement of the Legion, meeting starting at 7pm. Once the race season starts we do work parties at the race track to get ready, we determine that just based on weather.
On race weekends we start our day around 9 am and goes till ???, just depends on how many cars and if we have a weather delay.
MAIN EVENTS
We have a 2-day race once a month starting in June and ending in September; the dates are determined at the beginning on the year.
Other Things You Might Like