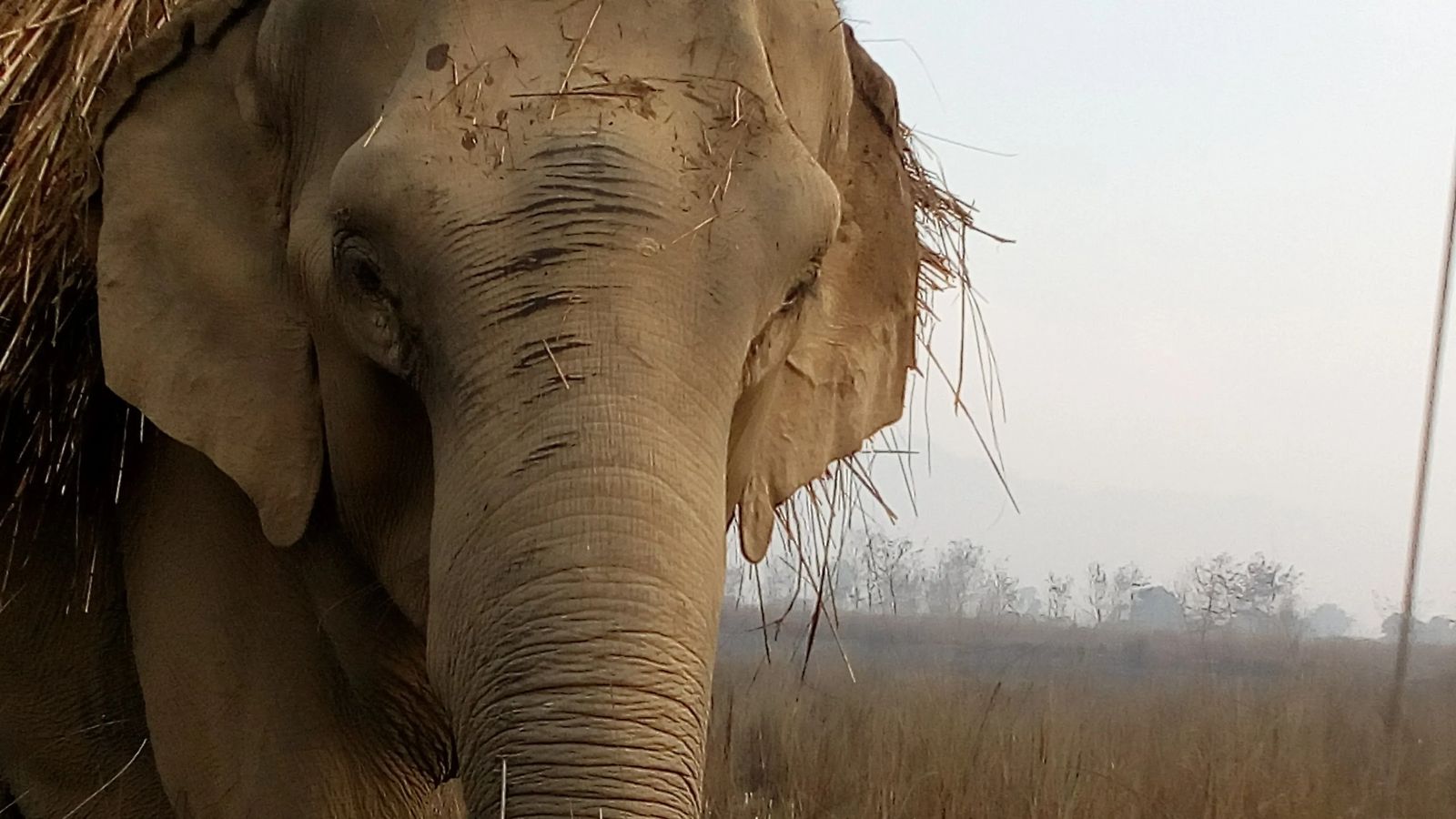 Elephation
Elephation provides long term, low-cost consulting services in developing countries where elephants are kept for work and/or tourism purposes. Some of the places we've been include Thailand, Zimbabwe, Nepal, and India.
Traditional elephant training is fear based and relies on the mahout, or traditional elephant caretaker, maintaining a dominant relationship with their elephant through punishment. Elephation teaches organizations how to utilize protected contact and positive reinforcement training to safely and effectively manage their elephants in a manner that improves relationships and gives both elephants and mahouts more choices and a better quality of life.
Elephation was created in response to a growing number of elephant facilities, organizations, and private owners who are interested in providing better welfare for the elephants in their care but cannot afford typical consultation fees. All proceeds raised go towards travel and program expenses so we can work together to find compassionate and sustainable solutions to the many problems elephants in captivity face.
HOW TO GET INVOLVED
1.) Sign up for our Newsletter at www.elephation.org to hear about current and future projects.
2.) Donate on our website, www.elephation.org.
3.) We also accept in-kind donations, such as printing or graphic design. Please contact us (info.elephation@gmail.com) if you feel you may have a service or talent that would help us help the elephants.
4.) For more information about traditional elephant training and how you can help, please read the Elephation Case Statement.
VOLUNTEER OPPORTUNITIES
Elephation is in its infancy as 501(c)(3) non-profit organization. We are still in the process of creating a volunteer program. Please sign up for our newsletter at www.elephation.org if you are interested in future volunteer opportunities.
TO CONTACT
Email: info.elephation@gmail.com
Other Things You Might Like